Out With The Old, In With The New: Updates On The 2024 Chevy Traverse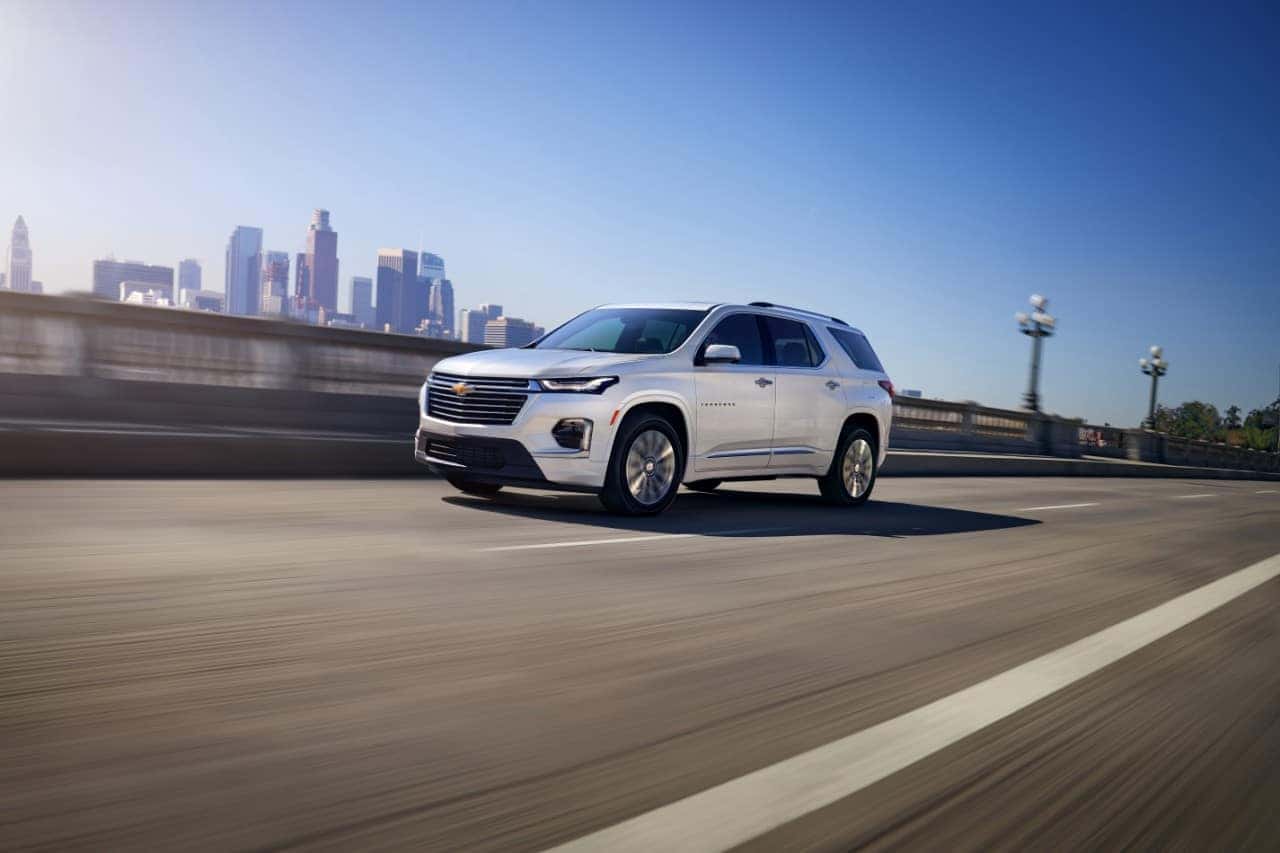 Exciting times are ahead for the 2024 Chevy Traverse as it prepares to launch its highly anticipated third generation. This new iteration brings forth an array of updates and changes that will surely captivate crossover enthusiasts. Among these enhancements is a revamped trim level lineup, which involves bidding farewell to the RS and High Country trims. This leaves fans pondering an intriguing possibility – will GM consider introducing a fresh RST trim level to replace the Chevy Traverse RS?
At a glance, it's easy to see the logical appeal of such a move. Chevy's existing lineup features RS trim levels for their other crossovers, and RST trim levels for their trucks are widely popular. Considering that many of the Traverse's direct rivals, such as the Dodge Durango and Ford Explorer, offer sportier variants, it becomes apparent that GM would greatly benefit from introducing a fresh RST trim for the 2024 Chevy Traverse. Embracing this trend would not only align the Traverse with its competitors, but also cater to the desires of customers seeking a more spirited and dynamic driving experience.
The difference would lie in the unique characteristics of the new trim level. With the upcoming 2024 Chevy Traverse adopting a more "truck-like" nature, as confirmed by GM President Mark Reuss, it presents an opportunity to introduce an exciting "Rally Sport Truck" (RST) trim level. This new iteration would complement the lineup, along with the introduction of the off-road-oriented Z71 trim level in the third generation. By offering an RST trim, Chevy would further enhance the versatility of the Traverse, catering to those seeking a sportier and more adventurous driving experience.
Exciting updates await the 2024 Chevy Traverse, including a complete exterior redesign that embraces a more rugged and truck-like aesthetic. This transformation will be evident in the distinctive dual-tier headlights, which showcase the automaker's latest design language known as the "High Brow" design. The Traverse will also feature forward-leaning C-pillars, large-diameter wheels, and eye-catching quad exhaust tips, adding a touch of sportiness to its appearance.
Inside the cabin, a comprehensive overhaul awaits, promising a host of new infotainment features, advanced safety technologies, and the inclusion of the highly sought-after GM Super Cruise system. This innovative technology will undoubtedly enhance the Traverse's driving experience.
Beneath the hood, the 2024 Traverse is expected to house the turbocharged 2.5L I4 LK0 gasoline engine, as reported by GM Authority. This powertrain is anticipated to deliver approximately 300 horsepower and 350 pound-feet of torque, seamlessly mated to the efficient GM nine-speed automatic transmission.
Production of the 2024 Traverse is set to commence later this year at the esteemed GM Lansing Delta Township plant, ensuring exceptional quality and craftsmanship for this highly anticipated crossover.
When the time comes to purchase the 2024 Chevy Traverse, be sure to do it at Miami Lakes Automall. We sell a wide array of vehicles from the brand in different shapes and sizes. Check out our online new car inventory to see all that we have in store. Once you find something that suits your particular needs, chat with one of our representatives for more information.
Photo Source/Copyright: Chevrolet Pressroom