GM's 2024 Chevrolet Blazer EV Accelerates Toward Debut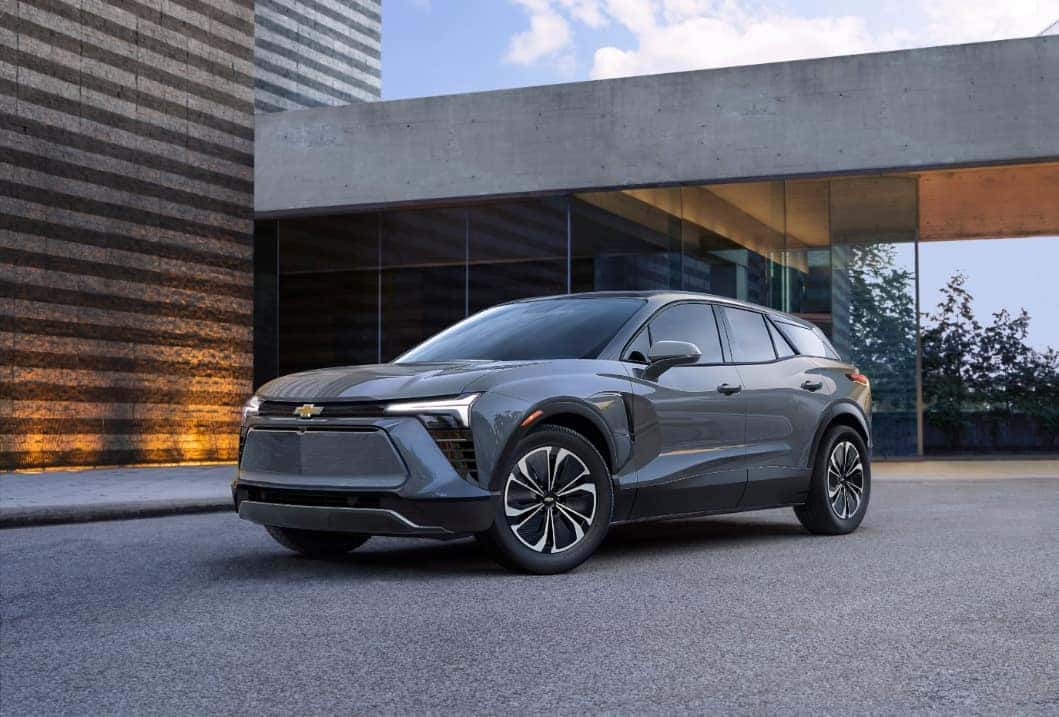 General Motors (GM) has recently announced a significant milestone, marking the commencement of the initial shipments of the highly anticipated 2024 Chevrolet Blazer EV from its manufacturing facility in Mexico. This development signals a momentous step forward as dealerships are set to receive the first batches of the Blazer EV RS AWD variants this coming August (2023).
With this announcement, GM has also unveiled a series of exciting updates about the Blazer EV, providing enthusiasts and potential buyers with additional insights into the vehicle's specifications and offerings. Among the key highlights, GM has shared specific pricing details, confirmed some EPA range ratings, and clarified the timeline for the high-performance SS variant, which is now slated for release next year (2024).
Diving into the specifics, the 2024 Chevrolet Blazer EV will be presented in three distinct trims: LT, RS, and SS, each catering to diverse preferences. The lineup encompasses a range of drivetrain options, including front-wheel-drive, rear-wheel-drive, and all-wheel-drive configurations, to cater to various driving needs. Additionally, the Blazer EV will be available with three different battery pack choices, providing customers the flexibility to select the power and range that aligns with their requirements.
The efficiency and range estimates have also been shared by GM. The single-motor front-wheel-drive 2LT models, equipped with a midsize battery, are projected to achieve a GM-estimated EPA-cycle range of 293 miles. On the other hand, the sportier RS variant, featuring rear-wheel drive and the largest battery pack, boasts an impressive estimated range of 320 miles, according to GM's calculations. Furthermore, the EPA has officially certified that all-wheel-drive versions of the Blazer EV 2LT and RS models will cover an estimated 279 miles on a full charge.
GM has carefully curated a diverse array of features for each Blazer EV trim, ensuring a range of options catering to various preferences and requirements. The initial Blazer EV RS AWD models arriving in August will start at $60,215 (plus destination fee), offering notable amenities such as gloss-black trim, 21-inch wheels, cooled front seats, heated rear seats, and a head-up display. The RS version with rear-wheel drive, priced at $61,790 (plus destination fee), includes an upgraded Bose audio system.
The lineup also comprises the Blazer 2LT AWD, scheduled for a later release at a cost of $56,715 (plus destination fee). This trim offers an extensive array of features, including a sizable 17.7-inch infotainment system, wireless phone charging, a power tailgate, adaptive cruise control, heated front seats, heated side mirrors, and a heated steering wheel.
For environmentally-conscious buyers, GM has confirmed that the Blazer EV lineup is eligible for the full $7,500 EV tax credit, making the entry-level price even more attractive at just $37,495 (plus destination fee) for eligible buyers.
While GM has chosen to reveal select specifications, the company is keeping some details under wraps, particularly concerning the technical differentiators among the various Blazer models, including motor units and battery packs. Furthermore, it was reported by Green Car Reports the eagerly awaited high-performance Blazer SS variant will experience a slight delay, with production expected to commence in spring next year. The Blazer SS, equipped with a robust 564-hp all-wheel-drive powertrain, adaptive damping, independent front and rear suspension, and more, aims to deliver thrilling performance, rivaling other prominent contenders in the electric performance segment.
Overall, GM's latest announcements shed light on the remarkable evolution of the Chevrolet Blazer EV, presenting an enticing blend of cutting-edge technology, range prowess, and performance potential. As GM continues to roll out details, the anticipation for the Blazer EV's arrival builds, promising an exhilarating and innovative addition to the electric vehicle landscape.
When the time comes to purchase the 2024 Chevy Blazer, be sure to do it at Miami Lakes Automall. We carry an extensive range of vehicles from the brand in several shapes and styles. Simply view our online new car inventory and chat with a representative for more information.
Photo Source/Copyright: Chevrolet Pressroom