General Motors and AT&T To Team Up For 5G – Miami Lakes Automall Chevrolet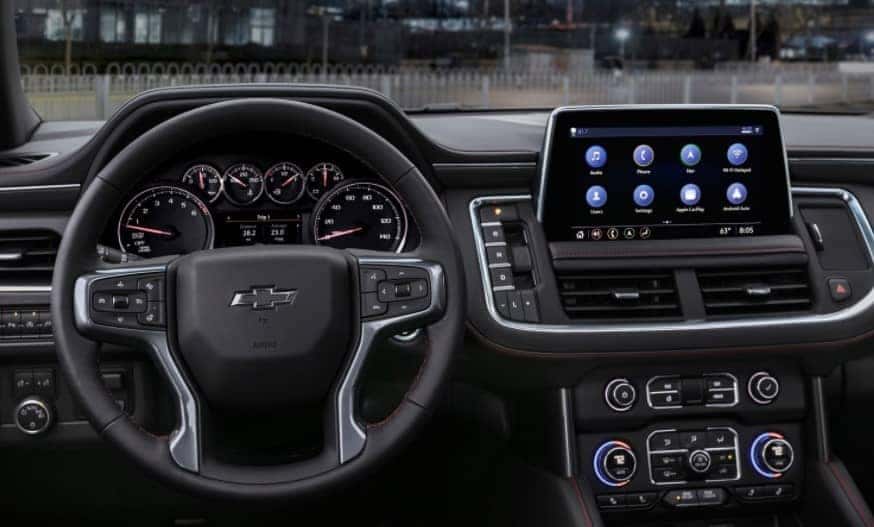 General Motors is setting its sights on the future with its latest announcement. The automotive company will be teaming up with AT&T to provide 5G connectivity to its lineup of vehicles over the next decade. 5G is the fifth generation of cellular technology. It has the potential to be 100 times faster than 4G. This partnership between GM and AT&T will mean that GM's lineup will receive better software performance, enhanced navigation, and faster streaming capabilities.
General Motors Aims for 5G
5G is the next level for cellular technology. Many companies have been touting 5G as a revolutionary technology that will significantly improve data usage and connectivity. GM recognizes the capabilities of 5G, so it makes sense that they're looking to incorporate it into their own vehicles. The only problem is that the infrastructure to house the 5G technology is not where it needs to be. This along with connectivity issues has caused some hesitation. For GM, they are looking toward the year 2024 to fully incorporate 5G technology. About this issue, the executive director of 5G connectivity at GM Thomas DeMaria said,
"It's really not a function of what's missing in the vehicles," said Thomas DeMaria. "It's more around the maturity of the 5G technology, and also the readiness of 5G."

Thomas DeMaria, Executive Director of 5G Connectivity at GM
General Motors recognizes that 5G technology plays an important role in providing consumers software updates and that it can drastically enhance their experience. Since it is so important, GM plans to wait until 2024 so that any issues will be resolved and connectivity will work as intended. The automaker will start the introduction to its lineup in the same year, 2024. Chevrolet, Buick, Cadillac, and GMC vehicles will all come equipped with 5G technology. In addition, GM will update all of its model year 2019 and newer vehicles with the 5G technology. This will improve connectivity speeds and enhance vehicle software performance. DeMaria speaks more on the potential of 5G.
"The network in the vehicle systems are increasingly relying on what I would call data augmentation," DeMaria said. "So autonomous functions, ADAS [advanced driver assist systems] functions, and other connected services, including navigation systems, increasingly are relying on supplemental data coming in from the network. So we're going to continue to see that trend."

Thomas DeMaria
The smart technology that operates within vehicles will become more advanced as time goes on. Self-driving cars are a hot topic that seems to move closer to reality as time goes on. They are a great example of the potential of 5G technology as their safety information relies on a fast connection. The AI used in vehicles will require the strength provided by 5G, but as of yet, the global networks in the US are not ready. GM is getting consumers ready for the next generation of technology. Their partnership with AT&T will provide their vehicles with the latest in technology and software so that consumers get the best for their buck.
Come Test Drive a Brand-New Chevy at Miami Lakes Automall!
Are you excited about getting a new Chevy ? So are we! At * Miami Lakes Automall *, we're more than excited to help our customers find what they're looking for. Check out our new vehicle inventory or browse our quality pre-owned vehicles . We offer suggestions like auto financing to help make paying for a vehicle easier.
If you're in need of service, schedule an online service appointment with our expert technicians. Allow our professional techs to get started on all repairs or maintenance work. Stop by today and see what we can do for you right now.
Previous Post Top 5 Road Trip Features On The 2021 Chevy Suburban Next Post The 2022 Chevy Tahoe and Suburban Set The Standard For Full-Size SUVs