Everything There Is To Know About The 2023 Chevrolet Tahoe RST Performance Edition – Miami Lakes Automall Chevrolet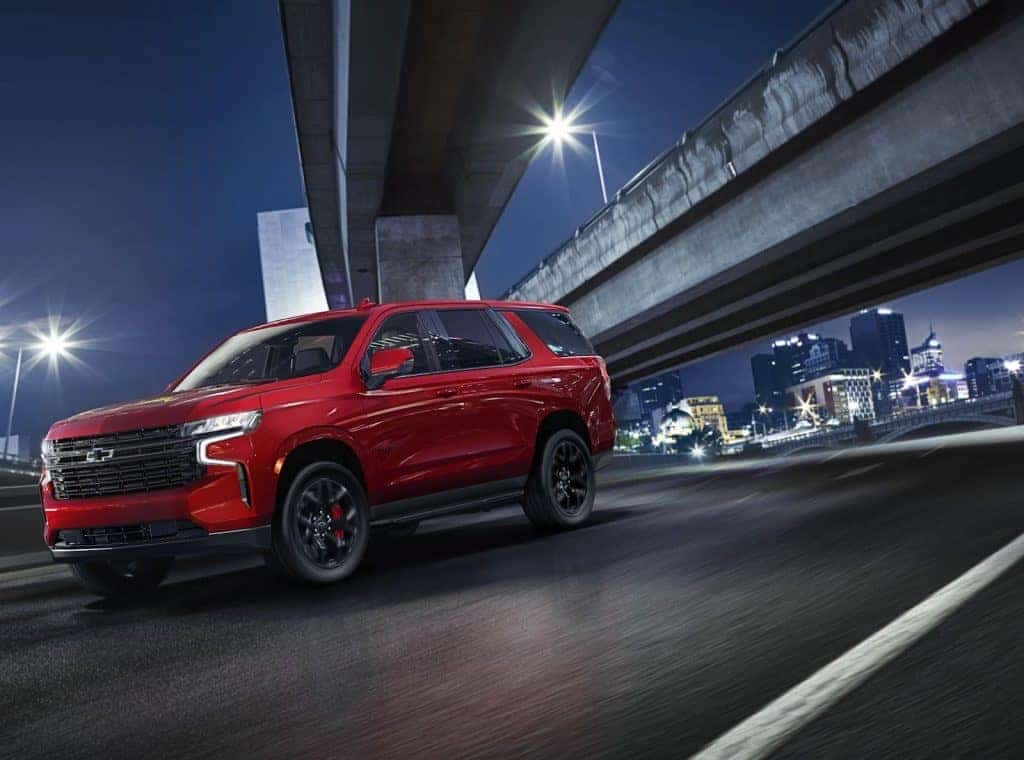 An SUV is now one of the most sought-after vehicles in the car industry, and automakers worldwide are responding, especially GM's Chevrolet subsidiary . This full-size model produces an energetic 433 hp and 467 lb-ft of torque. Historically a best-selling three-row vehicle, the Performance Edition package, paired with a regular 2023 Tahoe RST, is an absolute gem to drive. Here are all the things you should know.
Blistering Speed
Timing at zero to 60 mph in 5.78 seconds, the RST Performance Edition can reach a quarter-mile time of 14.2 seconds at 97 mph and a maximum speed of 124 mph, making it the fastest 2023 Chevrolet Tahoe model that one can get.
To compare, the entry-level RST gets to 60 mph in 5.95 seconds and has a maximum speed of 112 mph, which is 12 less mph than the Performance Edition.
Brembo Braking
Considering just how swiftly the Tahoe RST Performance Edition can zip and zoom, the automaker thought it was necessary to supply it with larger Brembo brakes to make it compatible with that amount of power and speed.
The Performance Edition's Brembo brakes are 25 percent larger than the ones in the base RST. On top of this, the car manufacturer refined the brake pedal to ensure that this Performance model stops quicker and safer than the current Tahoe.
Considerably Rewrought Suspension
The RST Performance Edition wouldn't be the same without a reconditioned suspension. The automaker provided this model with significant fine-tuning with many chassis and suspension components from the Tahoe PPV (Police Pursuit Vehicle) package, with a mountain of its undercurrents fine-tuned by the same engineering unit, which elevated the springs, dampers, and anti-roll bar.
The company also lowered the ride height by 0.4 inches in the front and 0.8 inches at the rear. This way, the vehicle can stay firmly planted on the road.
Towing Power of 7,600 Pounds
Shoppers looking for a lean, mean hauling machine can rest easy with the Tahoe RST Performance Edition. As with the RST geared with the 6.2-liter V8 engine and four-wheel-drive (4WD) system, the Performance model has a towing power of up to 7,600 pounds, which is considered an impressive feat for a full-size SUV.
Should one's application require a higher tow rating, it's a good idea to consider Tahoe's equipped with the 5.3-liter V8 engine, NHT Max Trailering package, and rear-wheel drive (RWD), as this combination provides 8,400 pounds of towing capacity.
Upscale Interior and Comforts
While the mechanical underpinnings are indeed fantastic, so is the interior. This model invites passengers with prime materials for the utmost comfort. The brand's Luxury Package is typically priced at $3,025, but it serves as a standard for the Performance Edition. It has a heated steering wheel, heated second-row seats, power-folding third-row seats, memory settings for the seats, tiller, and side mirrors. A 10.2-inch touchscreen, Apple CarPlay, Android Auto, and a Wi-Fi hotspot are standard conveniences.
Buyers will also be pleased with the generous cargo space, as this athletic SUV has up to 123 cubic feet of carrying capacity when the third and second rows are folded down.
Miami Lakes Chevy
When the time comes to purchase the 2023 Chevrolet Tahoe RST Performance Edition, be sure to do it at Miami Lakes Automall . We carry a wide range of vehicles from the brand in different shapes and sizes. View our online new car inventory and chat with a representative for more information.
Photo Source/Copyright: Chevrolet Pressroom
Previous Post 2024 Chevy Silverado EV to Feature Bidirectional Charging Next Post 2024 Chevrolet Silverado HD Sees Major Upgrades