Craftsmanship Meets Technology: Inside the Chevrolet Equinox EV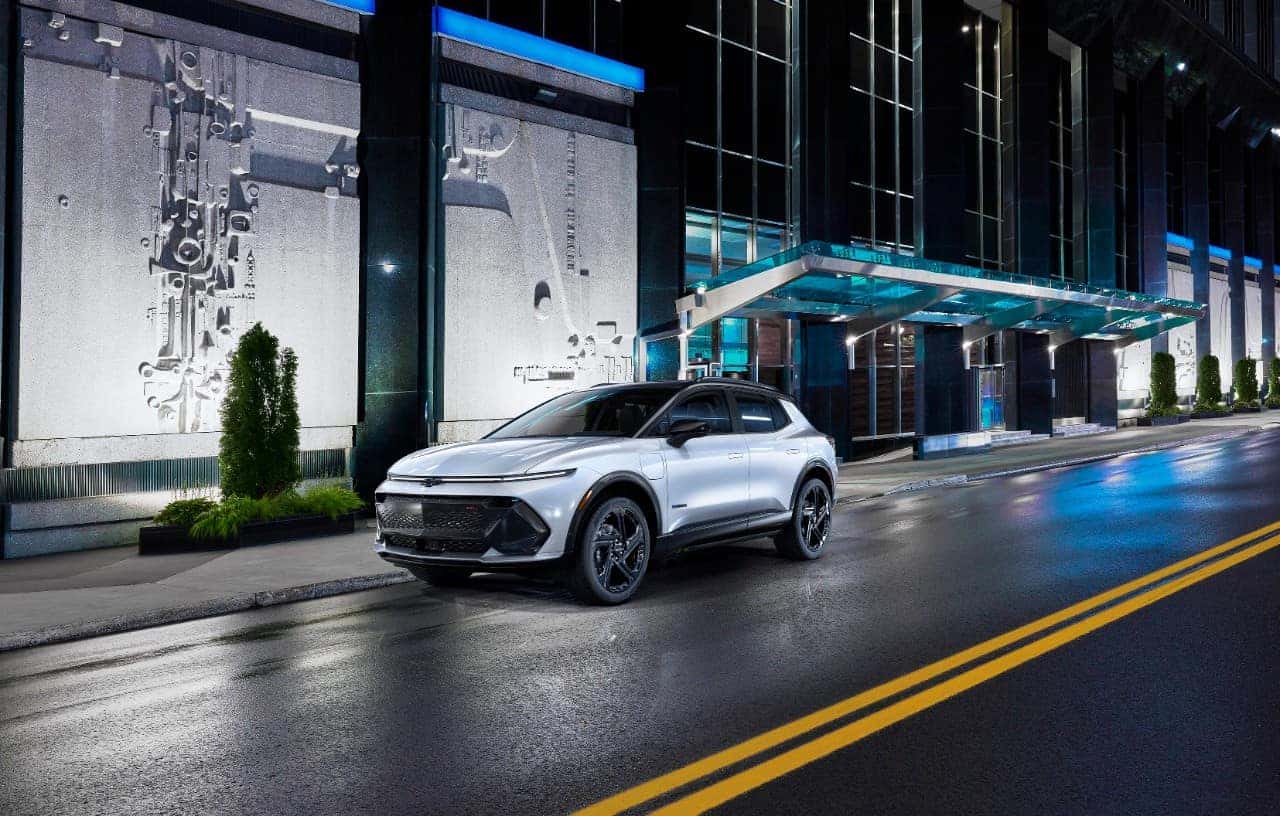 The Chevrolet Equinox EV
The Chevrolet Equinox, launched almost two decades ago as an affordable mid-sized American-market crossover, has undergone a remarkable transformation. In 2024, the Equinox EV emerges as a cutting-edge model, striving to democratize electric vehicles by offering impressive technology, utility, and cost-effectiveness.
The Equinox EV is a strategic move, priced at just $30,000, a significant step toward making electric mobility more accessible. Its impressive 300-mile range, facilitated by the advanced Ultium Platform, solidifies its position as an economical electric vehicle.
The bold exterior design seamlessly blends conventional SUV elements with a futuristic twist. The new front and rear light signature, dynamic two-tone paint options, and eye-catching wheels create a distinctive visual identity. Inside, the Equinox EV offers a blend of comfort and sophistication with luxurious features and a spacious cabin.
Chevrolet remains committed to offering buyers value for their investment, with the Equinox EV's starting price of $30,000 (plus destination fee), making electric mobility accessible to a broad spectrum of consumers.
An Evolutionary Journey
The Chevrolet Equinox, introduced almost two decades ago, has come a long way from its humble beginnings. Originally positioned as an economical mid-sized crossover tailored to the American market, the Equinox quickly gained popularity for its affordability, functionality, and comfort. It found a place in the hearts of countless satisfied owners.
Fast forward to 2024, and the Equinox has undergone a remarkable evolution. The Equinox EV represents Chevrolet's commitment to innovation and accessibility in the electric vehicle market. This transformation goes beyond a mere update; it's a revolutionary step towards a greener, more sustainable future for mobility.
Accessibility and Affordability
The Equinox EV's strategic pricing is a game-changer. Starting at just $30,000 (plus destination fee), it represents a substantial step towards making electric mobility accessible to a broader demographic. This competitive price point reflects Chevrolet's commitment to affordability without compromising quality or performance.
Unmatched Range and Technology
The Equinox EV's impressive 300-mile range is a testament to Chevrolet's dedication to practicality and convenience. This remarkable range is made possible by the cutting-edge Ultium Platform, which showcases the brand's technological prowess. With such an extensive range, the Equinox EV can handle daily commuting and more, making it an ideal choice for a wide range of consumers.
Step inside, and one will find a cabin designed to embrace the digital age. Large screens take center stage, with an optional 17.7-inch infotainment display elevating the driving experience. Features like Super Cruise and Adaptive Cruise Control enhance comfort and safety.
Craftsmanship and Comfort
The Equinox EV's interior exudes a sense of craftsmanship and luxury. It offers heated seats for all passengers, a supple leather-wrapped steering wheel, an updated instrument cluster, and the luxury of leather upholstery. The power-adjustable front seats provide a personalized driving experience, adding sophistication to every journey.
Powerful and Efficient
Under the hood, the Equinox EV offers a range of powertrain options to suit diverse needs. Whether one chooses the single-motor front-wheel-drive model or the dual-motor all-wheel-drive variant, buyers won't be disappointed in terms of performance. The single-motor configurations deliver around 210 horsepower, while the top-tier dual-motor versions push that figure to approximately 290 horsepower. These powertrains deliver both efficiency and impressive power, rivaling more expensive performance-oriented vehicles.
One critical factor in the electric vehicle market is driving range. Critics often scrutinize whether an electric vehicle can comfortably handle daily commutes and day trips without frequent recharging. Fortunately, the Equinox EV eliminates such concerns with its substantial range, spanning between 250 and 300 miles. This range comfortably covers typical daily journeys while maintaining an appealing price point.
Value for Your Investment
In a constantly evolving automotive industry, Chevrolet's commitment to a starting price of $30,000 (plus destination fee) for the Equinox EV remains steadfast. This pledge takes on added significance in a time marked by inflation and intricate supply chain challenges. Scott Bell, the Vice President of Global Sales at Chevy, champions this commitment, emphasizing Chevrolet's unwavering dedication to delivering a vehicle that falls within an accessible price range.
Miami Lakes Chevy
When the time comes to purchase the Chevrolet Equinox EV, be sure to do it at Miami Lakes Automall. We carry an extensive range of vehicles from the brand in several shapes and sizes. Simply view our online new car inventory and chat with one of our representatives for more information.
Photo Source/Copyright: Chevrolet Pressroom