Where Did the Logo for Chevrolet Dealerships Come From?

Chevrolet's "bowtie" logo has long represented one of the most successful automotive producers in history. It stands for the heritage and vision of Chevy vehicles, and has been used on the models at Chevrolet dealerships since 1913.
The logo turned 100 years old last year which rekindled an enigma that has never been resolved. Where did the logo really come from?
The company's original badge was a stylized version of their name, but you do have to wonder if the word "Chevrolet" was difficult for people to read and pronounce in a snappy script.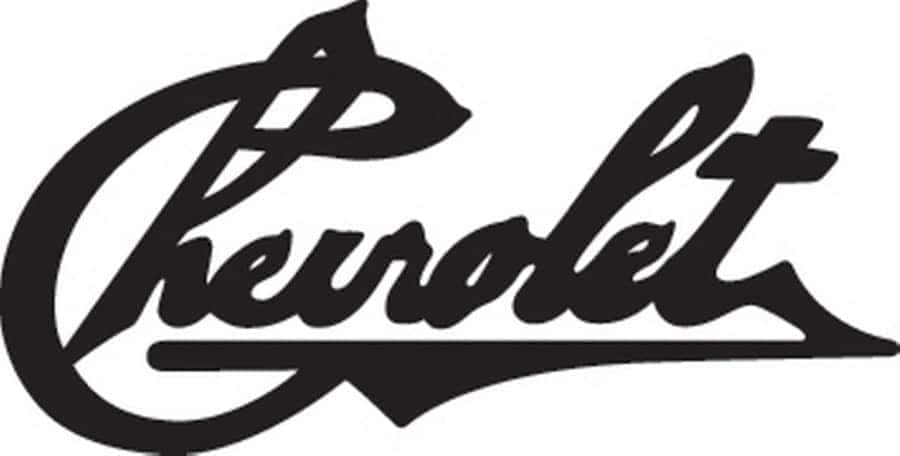 It was only used on a prototype, and then the bowtie replaced it. The bowtie appeared on Chevy's 1914 models at the New York auto show, worn by their H series, the Royal Mail and Baby Grand, as well as their L series, the Light Six.

But how that logo came to be remains a mystery, though there are several different theories that have been posed over the years.
The first possibility is that the bowtie was inspired by wallpaper that Chevrolet co-founder, William Durant, saw in a French hotel room.
Though this theory doesn't offer a whole lot more to go in, many have asserted that this explanation came directly from Durant while he was still alive.
However, his daughter tells it much differently. She fondly reminisced in her book about how her father crafted the logo on a napkin during a family dinner.
And perhaps the most compelling version is that of Durant's wife. She claimed that her husband first got the idea from a Virginia newspaper during a vacation in Hot Springs in 1912.
She recalled Durant remarking about what a great logo it would make, but didn't remember specifically what he was looking at.
Researcher Ken Kaufmann was determined to use the wife's information to dig a little deeper. And the evidence he found points to an earlier "Coalettes" logo as possible inspiration.
Kaufmann found an ad from the Southern Compressed Coal Company in The Constitution newspaper out of Atlanta. The advertisement for Coalettes (little coals) had a strikingly similar bowtie.
This seems like the likeliest explanation, especially because the ads were running around the same exact time that Durant released Chevrolet's brand new logo.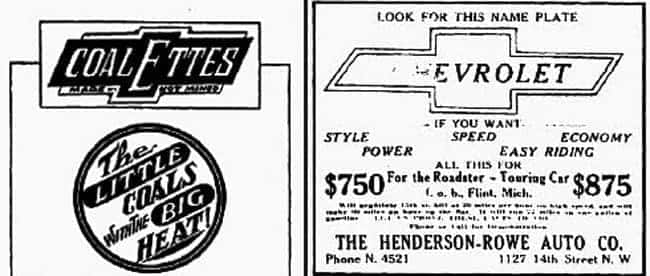 And if you don't care for that yarn, here's yet another tale that looks to the Swiss flag as the muse for Chevy's successful badge.
Because the company was named after racer, Louis Chevrolet, who was born in Switzerland, some believe the bowtie is a play on his home country's symbol.
It's unlikely that it will probably ever get sorted out for sure, but one thing is certain. Wherever it came from, the Chevy bowtie has become an important symbol in America, and it will remain so well into the future.
Previous Post Special Edition Camaros Honor Gen 5 Next Post The Chevy Stingray Then and Now