Chevrolet Scores Above Average In J.D Power 2022 Index Study – Miami Lakes Automall Chevrolet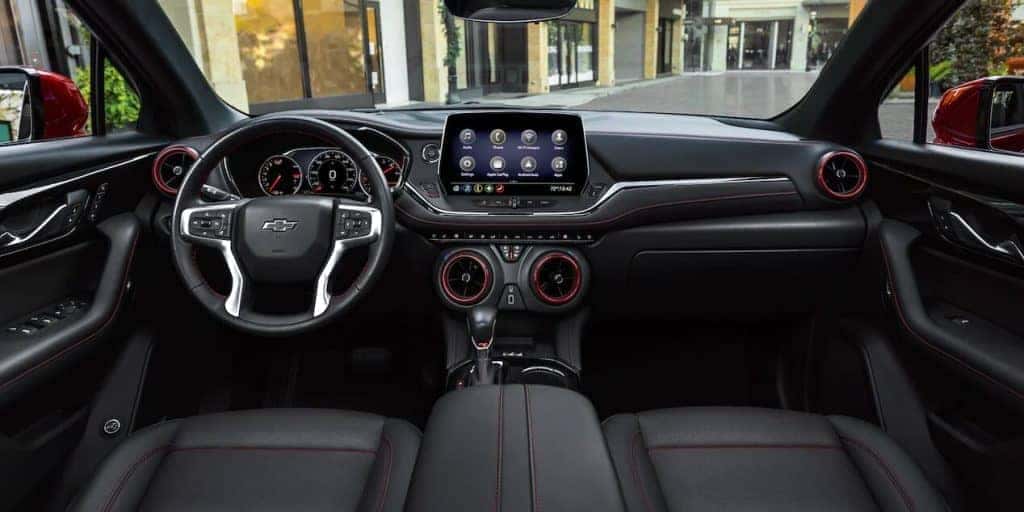 In a recent J.D Power Index Study, Chevrolet managed to rank above average compared to its competitors. Operating as an American consumer research company, J.D Power conducts annual surveys to gauge customer satisfaction and buyer behavior. This recent 2022 study focused on vehicle technology and whether customers were satisfied with their brand's technologies. As of late, Chevrolet has been focused on updating its combustion engine lineup and expanding its all-electric lineup. With new EVs like the 2024 Chevy Silverado EV and the 2026 Chevy Colorado EV , Chevy is hoping to offer consumers the latest in technology and driver-assist features. We'll take a look at the new J.D Power technology index study and see how well Chevy fared overall.
Chevy Ranks Above Average in J.D Power Technology Index Study
Chevrolet recently scored above average in the 2022 J.D Power Index Study. As a leading research company, J.D Power specializes in consumer research and data analytics. The organization recently conducted one of its annual surveys to gauge consumer satisfaction surrounding vehicle technologies. Many automakers including Chevrolet have been improving their vehicles with advanced technologies and driver-assist features. The point of the recent survey was to better understand how automakers implement new technologies into their vehicles as well as how reliable they remain over time. Chevrolet managed to earn a score of 471 which was better than the average brand score of 469.
J.D Power surveyed close to 84,000 owners for its study. The criteria for participants were those who owned a 2022 model year vehicle for at least 90 days. The organization asked these owners questions about any problems they encountered with any advanced technologies. J.D Power then took this data and assigned scores for each automotive brand. Using 'PP100' scores, which stands for problems per owner for every 100 vehicles, J.D power awarded each brand an innovation ranking based on a 1,000-point scale.
Overall, Chevrolet's above-average score of 471 was due to the automaker's advanced technologies and driver-assist features. Included in most Chevy vehicles is the Chevy Safety Assist suite which offers owners a host of safety features. These include forward collision alerts, HD surround vision, and adaptive cruise control to name a few. That owners were thoroughly impressed with the technologies available speaks to the brand and its future growth. As Chevy works to offer consumers more EVs, these vehicles will come equipped with advanced technologies and features that make drivers' lives easier.
Come Test Drive a Brand-New Chevy at Miami Lakes Automall!
Are you excited about getting a new Chevy? So are we! At * Miami Lakes Automall *, we're more than excited to help our customers find what they're looking for. Check out our new vehicle inventory or browse our quality pre-owned vehicles . We offer suggestions like auto financing to help make paying for a vehicle easier.
If you're in need of service, schedule an online service appointment with our expert technicians. Allow our professional techs to get started on all repairs or maintenance work. Stop by today and see what we can do for you right now.
Photo Credit: Chevrolet
Previous Post 2023 Chevy Silverado 1500 to Recieve Boost in Engine Power Next Post The 2023 Chevrolet Montana Is Coming To America…We Hope?