5 of the Best Chevy Models No Longer Made | Chevrolet Miami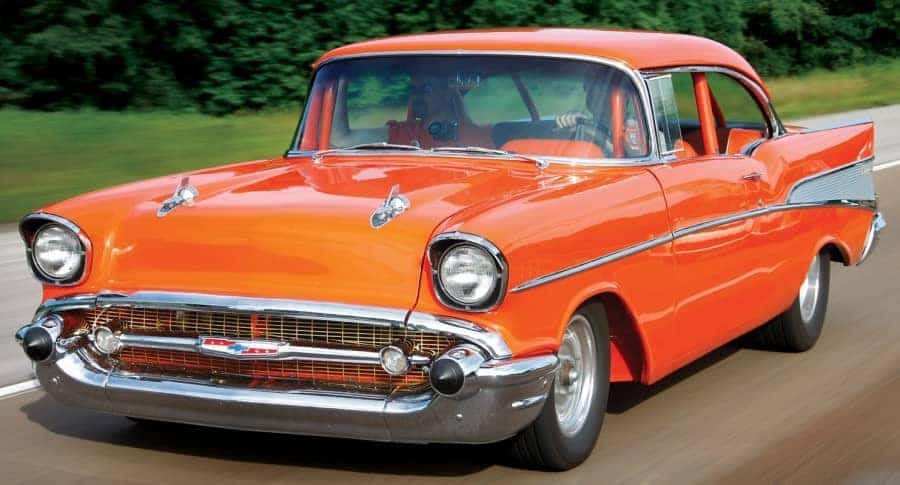 Chevrolet has produced hundreds of American favorites throughout history. The company's ability to conceive and produce top models in every segment again and again has made the brand a legend.
These five exceptional models from the past no longer appear on the showroom floor at Chevrolet in Miami . But they do represent the innovation that has always set Chevy apart from the rest.
Deluxe Sports Roadster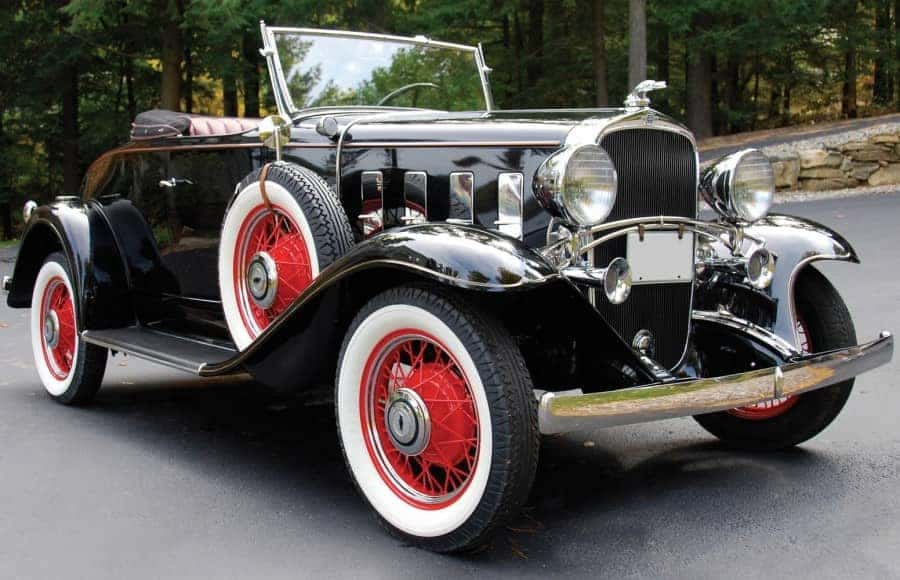 The Deluxe Sports Roadster, one of the swankiest Chevys of all time, gave Ford a serious run for their money back in the early 1930s.
The car's powerful inline 6 engine topped the model A by two cylinders and 10 horsepower, and it only cost slightly more. Plus it had a look of luxury that was comparable to cars from very upscale makers of the time.
With its rolling lines, impressive grille, and elegant eagle hood ornament, it was one of the most sought after vehicles of the time.
Bel Air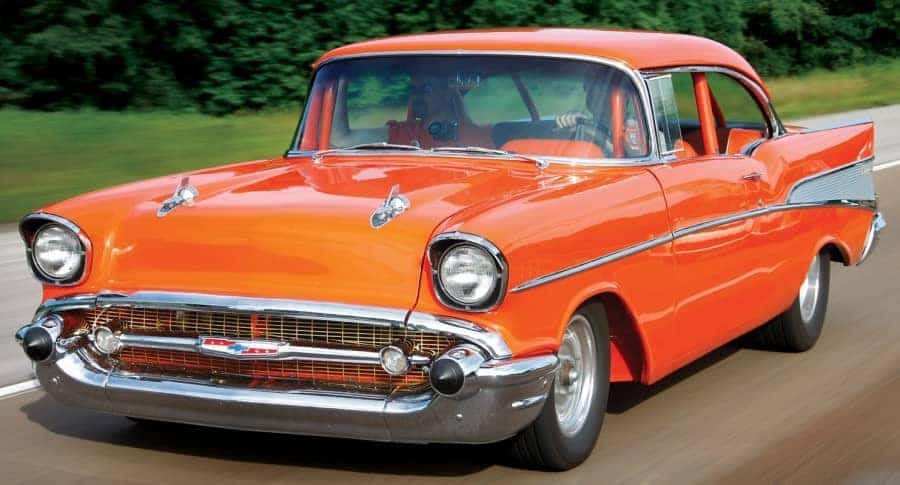 Chevy's novel 1950 Bel Air set the tone for automotive design for decades to follow and solidified the brand's status as one of the top car makers in America.
Throughout its more than 30-year run, the Bel Air was radically restyled with the changing times, offering consumers the most modern looks and capable performance again and again.
It was first introduced as a 2-door hardtop with the look of a convertible. Upon release, the car's starting price was $1,741, and 76,662 units were sold the first year.
Later Bel Airs were offered not only in the coupe style but also as convertibles, 2 or 4-door sedans, and wagons.
And in the second generation a V8 option was added. Motor Trend and Popular Mechanics gave the car high marks for its acceleration and handling.
Its signature two-tone body continued to make it one of the most stylish buying options around. And the Bel Air's interior was also considered very upscale.
When the third generation came around, a halo car was added to the lineup, the Impala. It was clean and elegant, with a unique roof line setting it apart from the lower trims.
In 1959 and again in '61, the Bel Air received intense facelifts, with changes to both the body and construction. It continued to sell well, remaining on the cutting edge of design and engineering.
Throughout the '60s, the car's length grew significantly, and Chevy infused it with more horsepower. But by the '70s, it was primarily being sold as a fleet vehicle and ultimately ended its production run in 1975.
Early models remain some of the most popular collectibles to this day because they represent the classic automotive design that dominated the mid 20th century.
Chevelle SS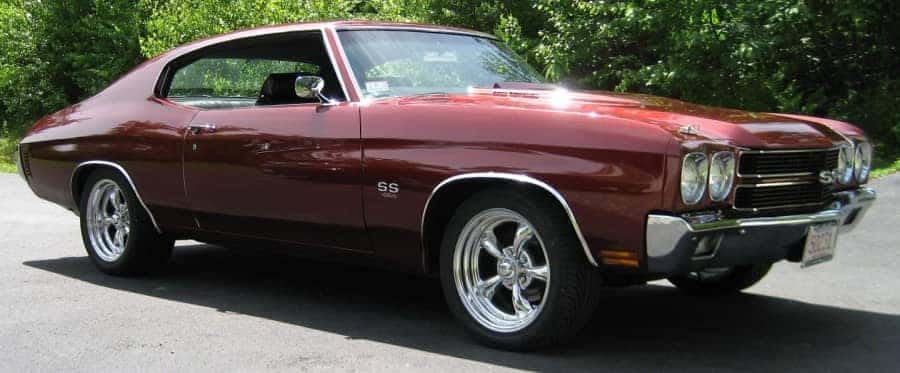 The Chevelle SS was Chevy's entry into the world of muscle cars. It was the high performance version of the Chevelle, and it became one of the most popular pony cars of the era.
In '64 and '65, Chevelle SS sport coupes and convertibles wore Malibu SS badging, and a Super Sport Package was available to add SS emblems and wheel covers.
The cars were powered by V8 engines, and a range of horsepower options were available. However, it was a competitive market and Chevy knew they had to up the ante, so in 1965, they came out with a limited edition version called the 396.
It had enhanced suspension, anti-roll bars in the front and back, and improved power steering. It wasn't until the following year that the 396 was widely sold.
In 1966, the Chevelle SS became its own series with specific style numbers. The 375-horsepower engine became an available option, but the base model delivered 325.
The car's affordable pricing, slick design, and aggressive power made it a favorite among muscle car enthusiasts. Throughout the late '60s it underwent some styling changes and the body was shortened, making its stance look even more solid.
Fans took advantage of Chevys COPO system to ordered specialized versions of the SS for drag racing. A limited number of customers who were in-the-know were even able to get theirs with a 425 horsepower rating.
1970 brought major changes for the popular SS. It became the most powerful model ever to be released as part of the series after GM's limit on horsepower was lifted.
Chevy put in a new 454 cubic inch engine, and the top level offering furnished 450 horsepower. No production engine had ever had a higher rating at that point in time.
After that year, new fuel and emissions standards forced power reductions on the Chevelle SS and its former prowess dwindled. But the previous models quickly became classics and are still considered some of the best Chevys of all time.
Monte Carlo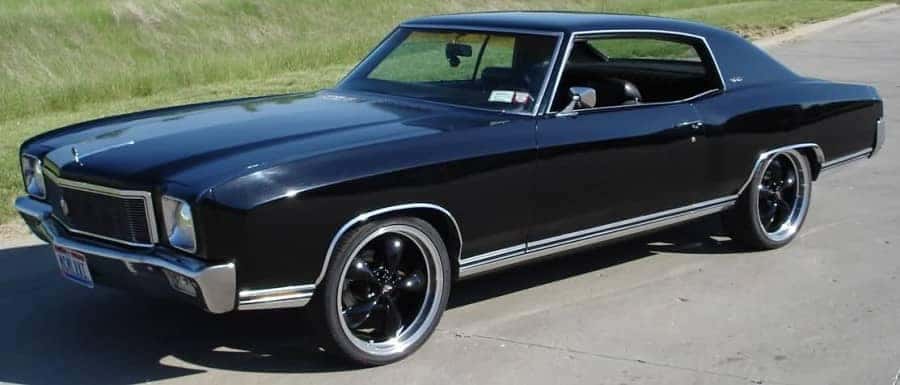 Chevrolet's Monte Carlo was produced on and off as a luxury coupe for nearly four decades, outliving many models from other makes that tried to compete in the same arena.
It was first introduced for the 1970 model year, and its design was based on other luxury models of the time. However, much of its style and build was drawn from the Chevelle.
The hardtop coupe's "coke-bottle" styling and extended hood made it extremely eye-catching, and it quickly became a great success.
Per Chevys usual, a plethora of enhancement options were available. And with its reasonable starting price, it reached a wide range of consumers.
Over time, the Monte Carlo's luxury appearance was emphasized even more during redesigns, reinforcing it as an affordable contender in the high end market.
It went through a period of alterations that led to a wider and longer body but was then downsized again in '78. It continued to be offered in a variety of trims that stretched from very economical to remarkably lavish.
A revival of the early Monte Carlo SS drew a large crowd of consumers in the '80s. People were looking for power and performance, and Chevy hit the mark. The SS saw outstanding sales and overtook luxury versions of the car.
The Monte Carlo SS was reintroduced yet again in 2000 with a supercharged V6, and in line with its history, became a top pick for speed lovers.
Blazer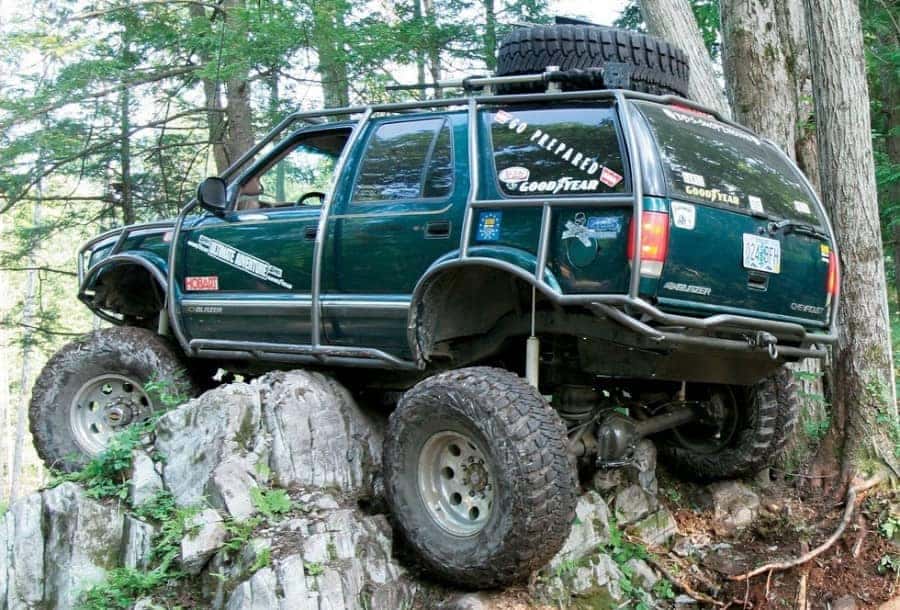 Introduced in the early '80s, the Blazer was one of the first sport utility vehicles America had ever seen. And it would go on to change both the world of off-roading and the landscape of family-friendly vehicles.
Its rugged capabilities and unique size quickly made it a go-to model for outdoor adventure lovers who wanted a vehicle that could transport them and their gear to deep woods locations.
The Blazer was based on the body of a pickup and was available in 2 or 4-wheel drive. Starting around $10,000, it didn't take long for the model to catch on.
In 1984, a special off-road package was made available with skid plates, larger tires, and Bilstein shocks. And in 1985, it received a much-needed engine upgrade, giving it 92 horsepower.
Though nowadays that number might seem quite low for an SUV, Chevy was really on the front lines of figuring out how to best power such a vehicle.
By the '90s, they had really gotten it down. Added safety features, a 4-door body style, and significantly increased horsepower opened up a much wider audience.
The SUV's creature comforts grew and grew throughout the decade, taking it from a primarily off-road role to a popular family vehicle as well. It paved the way for Chevy's SUVs to come and offered stiff competition for models like Ford's Explorer.
Previous Post A Guide to Chevy's 2015 Sedans Next Post 2015 Camaro Z/28: 4 Facts That Separate it from the Competition