2019 Chevrolet Blazer Is Out to Change The Game – Miami Lakes Automall Chevrolet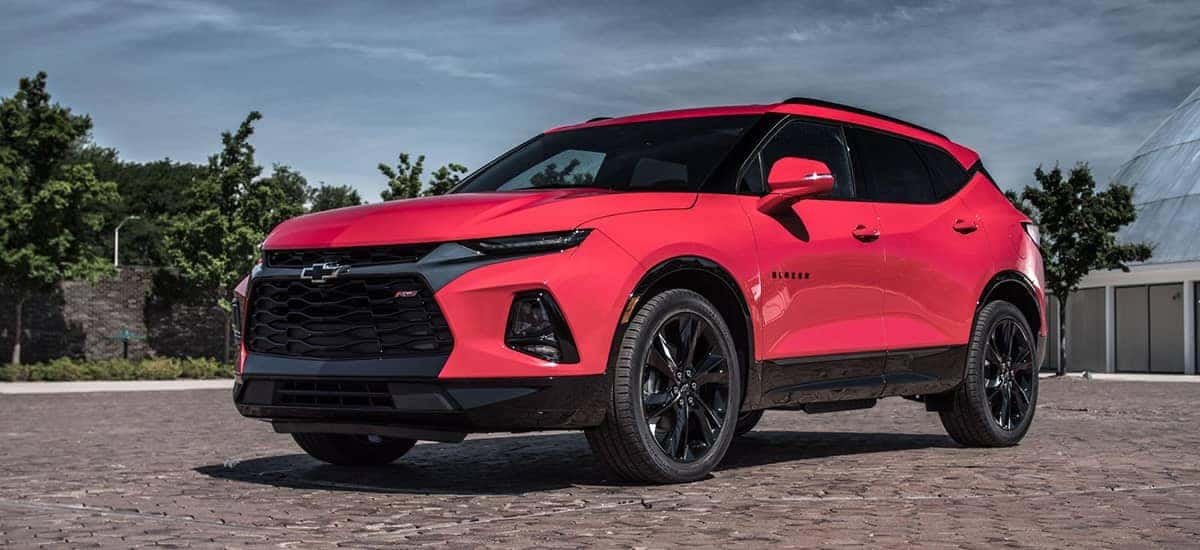 Photo credit: Chevrolet
How does the current crossover SUV segment look? It's a whole lot flashier now that the Chevrolet Blazer has returned to form with its latest incarnation. The 2019 Chevrolet Blazer has debuted and its ready for drivers. Looking for something to drive and enjoy that isn't a sluggish SUV or bulky crossover? Don't stray away from the latest Chevrolet product that has set itself apart from the pack. We'll go over all the details, but keep in mind how the makers of the Blazer view their sharp new product.
"For the midsize two-row crossover customer, the business case was that they weren't looking for body on frame. Same thing with off-roading — that's not what this Blazer was ever going to be. There are a few things about it that you could call Camaro-esque. But our intent all along was to offer dry road performance, like a sports sedan. Some competitors have more emphasis on utility; this one has more emphasis on the sport," said Blazer engineer Larry Mihalko.
Details of the Flashy New Blazer
The standard powertrain for the 2019 Chevrolet Blazer is the hearty 2.5-Liter Ecotec inline-four powertrain with a nine-speed automatic transmission and four-wheel-drive in the base trim. The 3.6-Liter V6 Pentastar engine included in the Premier trim carries 305 horsepower and 269 lb-ft of torque and is the standard powertrain with the RS and Premier trim, and works as an available option for the L and Base.
The 2.5-Liter Ecotec inline-four engine provides drivers with 193 horsepower and 188 lb-ft of torque is standard for L and Base trim. The V6 engine also has front or all-wheel-drive options and all Blazer options carry high-performance cross-axis ball joints for greater lateral stiffness, according to Chevrolet. With a combined 29 mpg, the Chevrolet Blazer helps drivers by providing a reasonable fuel economy for owners.
Full of Features, Packed With Modern Technology
Additional features that make the Blazer worthwhile and modern is the hands-free power liftgate, wireless charging, and six USB ports. For owners that use their Blazer for towing, they can use the Hitch Guidance feature, which helps aid the aligning process for a driver to hitch a trailer with a view of the center line on the rear vision camera. The Hitch View provides a top-down view of the hitch so drivers can see just where the hitch ball rests. Drivers are going to love driving the Blazer today more than ever before. This is made easier thanks to the large 8-inch touchscreen. Available features include a rear-seat DVD player that is a part of an infotainment system that makes rides more fun for others.
This is a new product that differs from the previous Blazer that had a production run from 2001-2008. The all-new Blazer offers a 0-60 time of just 6.5 seconds with the 3.6-Liter V6 and starts at only $29,995 MSRP (plus destination fee). The Premier trim begins at $43,895 MSRP (plus destination fee.)
For those looking for a smaller SUV, the newest line-up offered by Chevrolet includes the Trax and Equinox. Drivers that want a little more space, but no sacrificing on behalf of the power, the Blazer is a perfect fit.
Experience The Difference of Chevrolet Today
We hope to accommodate everyone who wants a test-drive with the all-new 2019 Chevrolet Blazer . We carry the latest Chevrolet vehicles and take pride in offering a large quality pre-owned variety that will make all customers happy to test-drive.
We have a dedicated service center for your current vehicle for all maintenance and repair work. Make a service appointment so we can help with all your repair needs. We'll suggest any maintenance required down the road. Providing your vehicle with top performance, safety and driving ability is our goal along with your happiness. Find all that and more at Miami Lakes Automall right now!
Previous Post Quality Servicing And Repairs Done Right Next Post Chevrolet Corvette C7 Final Editions Are Out