Chevy Moving Forward with 2017 Cruze Diesel Model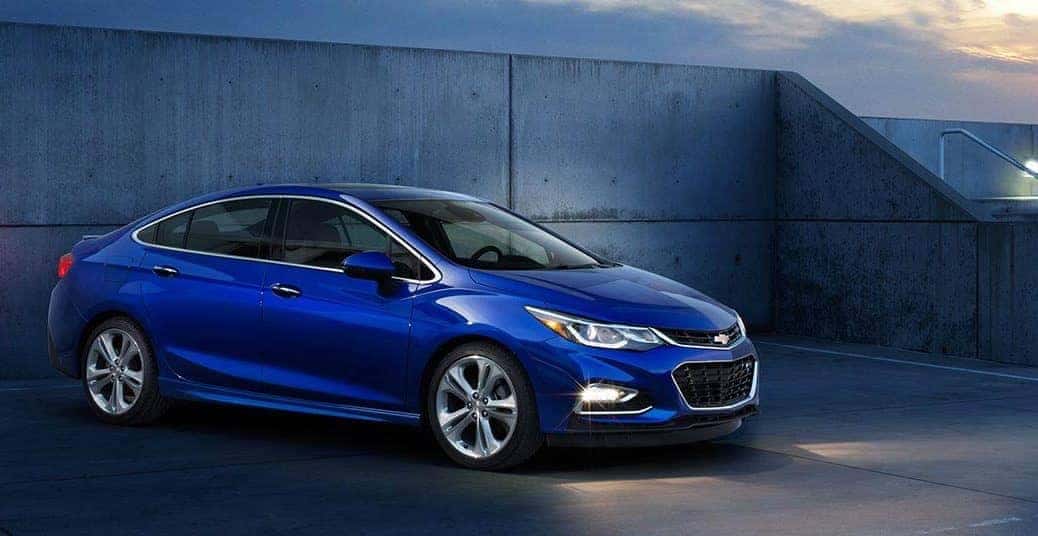 Volkwagen's vehicle scandal has put diesel under heavy scrutiny. Many manufacturers are likely questioning their own diesel line-ups due to a potential drop in interest from scorned consumers.
Chevrolet, however, is doing the exact opposite with its newly redesigned 2016 Chevy Cruze in Miami . The brand's best-selling compact car has been utilizing "clean diesel" technology since the 2014 model year, when it first introduced a turbo diesel option. It was the the first GM sedan in 28 years to feature a diesel engine.
While not a high-volume seller, the Cruze Turbo Diesel is extremely efficiency when compared to its gasoline-powered counterparts.
Given this information, it might seem more advantageous for Chevrolet to temporarily abandon their turbo diesel efforts with the Cruze and focus on their high-volume sellers. But given the fact that automakers must reach a 54.5 mpg average amongst vehicles by 2025, innovation can't wait.
One of GM's Executive Vice Presidents of Global Product Development, Mark Reuss, has stated that the company will not the Volkswagen scandal affect future diesel development in the US. This shows just how serious the company is about quickly releasing the most innovative vehicles possible. It also means that we will definitely be seeing a Cruze Turbo Diesel model in 2017.
Turbo Diesel: The Future of Efficiency?
The 2015 Cruze Turbo Diesel is able to achieve 27 mpg city and 46 mpg highway. Only a minor improvement over the gasoline version in terms of city-driving efficiency, but a huge improvement for highway driving. The most efficient gasoline-powered Cruze model maxes out at 36 mpg on the highway, which means the turbo diesel model is nearly 28% more efficient.
The next generation Cruze Turbo Diesel will be able to take advantage of the new model's weight loss, allowing Chevrolet to bring current efficiency numbers higher and higher.
If you were hoping to sell your VW and upgrade to the new Cruze Turbo Diesel, you will have to wait an extra year to do so. The all-new Cruze will not be receiving the new diesel model until the 2017 model year, giving Chevrolet plenty of time to create the most efficient model possible.
Given the scale of the VW diesel emissions scandal, regulators in the U.S. and Canada plan to make all diesel models apart of mandatory on-road emissions tests. New tests will allow the EPA to discover issues before cars go to market, in order to avoid another Volkswagen-like situation.
If done right, the 2017 Cruze Turbo Diesel presents a huge opportunity for Chevrolet to capitalize on VW's failures. Beyond shedding weight, the new Cruze is more stylish and feature-packed than ever before. Its new touchscreen dashboard system allows owners to take advantage of new Apple CarPlay and Android Auto technology, giving drivers better access to their favorite phone apps while in the car.
With the upcoming Cruze Turbo Diesel, Chevrolet adds more value and options to its fuel-efficient line, which already includes the Volt plugin-hybrid. In fact, by 2017 Chevrolet may offer one of the best line-ups of fuel-efficient vehicles, as the company will also be releasing the Bolt, a fully-electric car.
No other manufacturer is making the moves to create more and more fuel-efficient options for consumers like Chevrolet.
Previous Post New Malibu Concept Unveiled at SEMA Next Post The 2016 Cruze Gets Updated for it's Second Generation