Our Dealership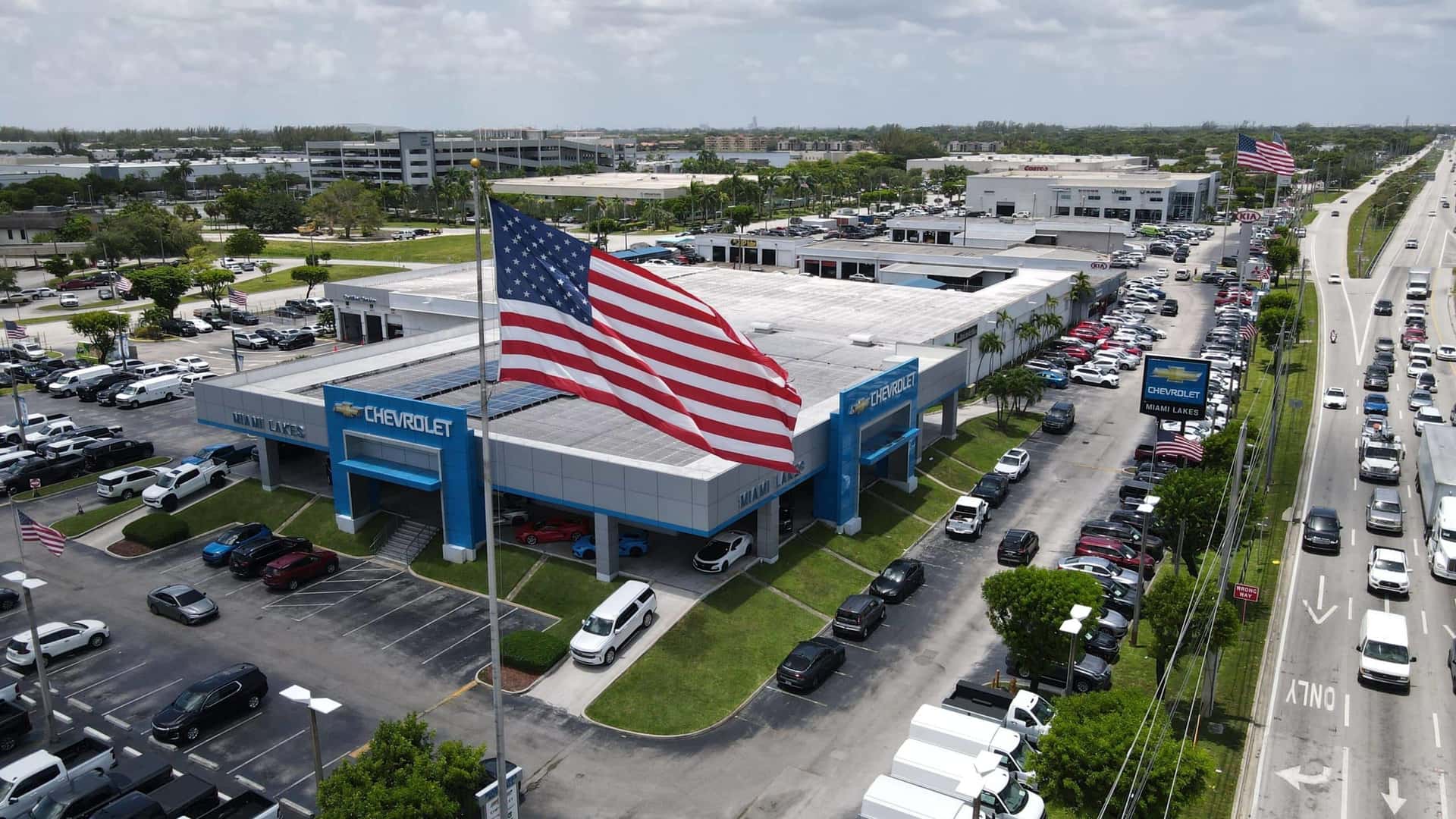 Welcome to Miami Lakes AutoMall in Miami Lakes, FL
Welcome to Miami Lakes AutoMall! Miami Lakes AutoMall proudly stocks one of the most extensive selections of new and used vehicles for sale in Miami Lakes, FL to ensure every car shopper can find exactly what they are looking for. Make the short trip to our dealership today, conveniently located at 16600 NW 57th Ave., Miami Lakes, FL 33014 and we would love to show you just how enjoyable finding the vehicle of your dreams can be!
Our new vehicle selection features today's most popular makes and models from industry leading auto makers such as Chrysler, Dodge, Jeep, RAM, Chevrolet, Mitsubishi, and KIA that feature from multiple trim levels and price points to choose from. Some dealerships like to brag about huge sales and deep discounts, but at Miami Lakes AutoMall we keep our prices consistently low so every time you visit us is always the perfect time to shop for a vehicle. In addition to our great selection of new vehicles to shop from, our dealership also stocks many used options as well. To get started today in finding the vehicle you have always wanted, please feel free to browse around our website and take advantage of our many handy tools for even more new and used car shopping convenience. If you have any questions for us, feel free to contact a Miami Lakes AutoMall professional online or by phone at 305-455-3540 today!
Location
Miami Lakes Automall
16600 NW 57th Ave
Miami Lakes, FL 33014
Get directions
Sales
Open Fridays until 9:00 pm |
Hours
Service
Open Fridays until 7:00 pm |
Hours
Parts
Open Fridays until 6:00 pm |
Hours
Browse inventory
New
Used
Manufacturer Certified
All Years 2019 2020 2021 2022 2023
All Makes Chevrolet Chrysler Dodge Jeep Kia Mitsubishi Ram
All Models 1500 Classic Blazer Bolt EV Camaro Carnival Challenger Charger Cherokee Colorado Compass Durango EV6 Eclipse Cross Equinox Express 2500 Express 3500 Forte Gladiator Grand Cherokee Grand Cherokee L Grand Wagoneer K5 Malibu Mirage Outlander Outlander PHEV Outlander Sport Pacifica ProMaster 1500 ProMaster 2500 ProMaster 3500 ProMaster City Renegade Rio Seltos Silverado 1500 Silverado 1500 LTD Silverado 2500HD Silverado 3500HD Silverado 4500HD Sorento Soul Spark Sportage Sportage Hybrid Stinger Suburban Tahoe Telluride TrailBlazer Traverse Wagoneer Wrangler 300 1500 2500 3500
Max Price Under $10,000 Under $20,000 Under $30,000 Under $40,000 Under $50,000 Under $60,000 Under $70,000 Under $80,000 Under $90,000 Under $100,000 Over $100,000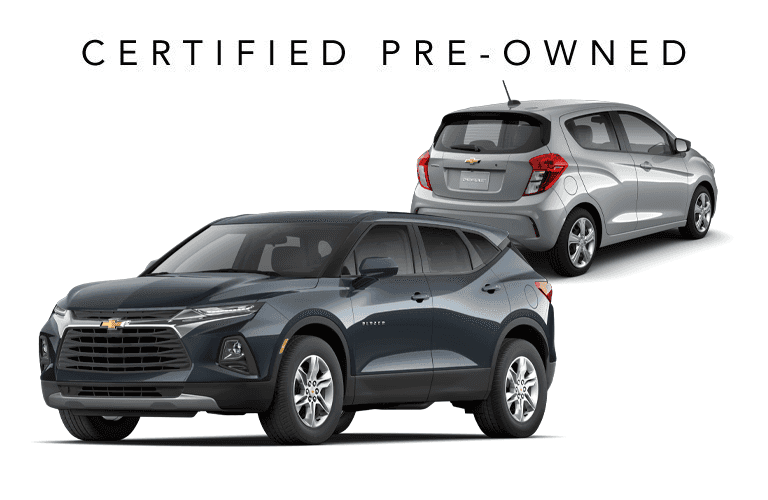 New and Certified Used Sales
With so many options for today's car shopper, having a great selection of vehicles to choose from can make all the difference in finding a model you really like and finding one you absolutely love! With the Miami Lakes AutoMall new vehicle inventory ranging from cars, vans, SUVs, crossovers, trucks and hybrids, we have something to meet everyone's needs. For even more value, the 40 plus members of Miami Lakes AutoMall sales team are always ready to provide you with world-class service and knowledge of the Chrysler, Dodge, Jeep, RAM, Chevrolet, Mitsubishi, and KIA brands throughout every step of your shopping experience!
If a new vehicle isn't quite what you had in mind, our pre-owned lot is sure to have something to meet your needs. Packed with value, a Miami Lakes AutoMall used vehicle for sale in Miami Lakes, FL gives drivers an excellent peace of mind. Our models range from some of the industry's most popular names and are all in excellent condition to provide you with reliable transportation for many miles down the road!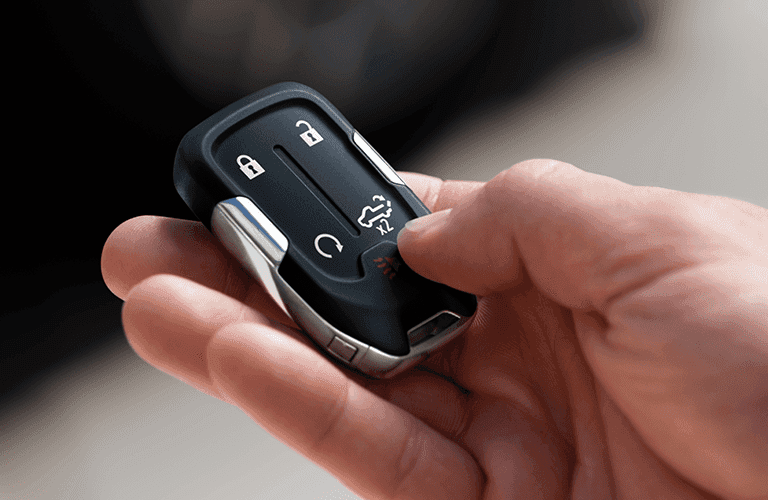 Get Service From The Best
Even though shopping for a new or used vehicle is a fun and exciting experience, we know that it is a very important one as well. In fact, a new or used vehicle purchase may just be one of the biggest finance decisions you ever make aside from buying a home. With so much riding on your decision, here at Miami Lakes AutoMall we always go above and beyond to make sure you feel comfortable and get a great deal. This means we take the time to get to know each and every person that steps through our doors so we can meet their needs best!
Instead of throwing flashing "sales" events and offering deep "limited time discounts", Miami Lakes AutoMall always keeps our prices low and competitive, so now is always the perfect time to shop. Once you find which model is right for you, Miami Lakes AutoMall even provides a professional finance department to help with things like calculating your current vehicle's trade-in value, estimating possible payments, learning about annual fuel costs and finding the perfect payment plan options.
Miami Lakes AutoMall has a lot to offer any car shopper, regardless of your budget or needs. We encourage you to always ask any questions you may have by reaching a Miami Lakes AutoMall professional online or by phone at 305-455-3540.