Top Five Changes Coming To The 2016 Chevy Cruze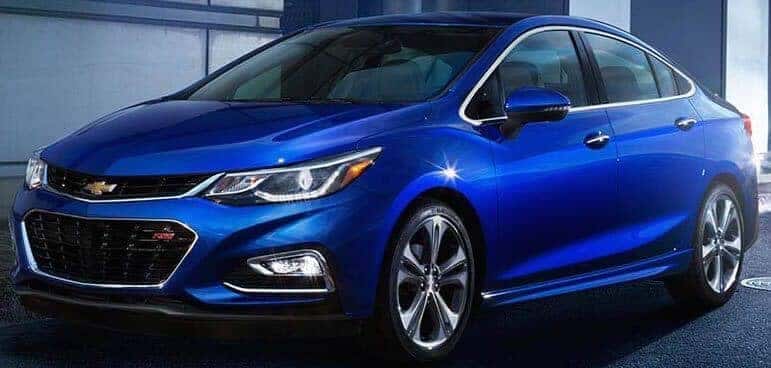 We're all anticipating the release of the 2016 Chevy Cruze , and if you've been eyeing the vehicle, there's a good chance you're going to take the plunge. However, it's important to first understand the differences between this year's model and its predecessors.
Often times, consumers will see minor changes in a particular model from year to year, expecting the major renovations to accompany a switch in generations. That isn't the case for the Chevy Cruze, as the 2016 model will include a variety of new features and capabilities.
If you've been debating between a 2016 Chevy Cruze or a previous, used model, trust us… you're going to miss out on a lot by opting for an older model. Check out some of the major changes coming to one of the brand's most popular vehicles…
Ecotec Engine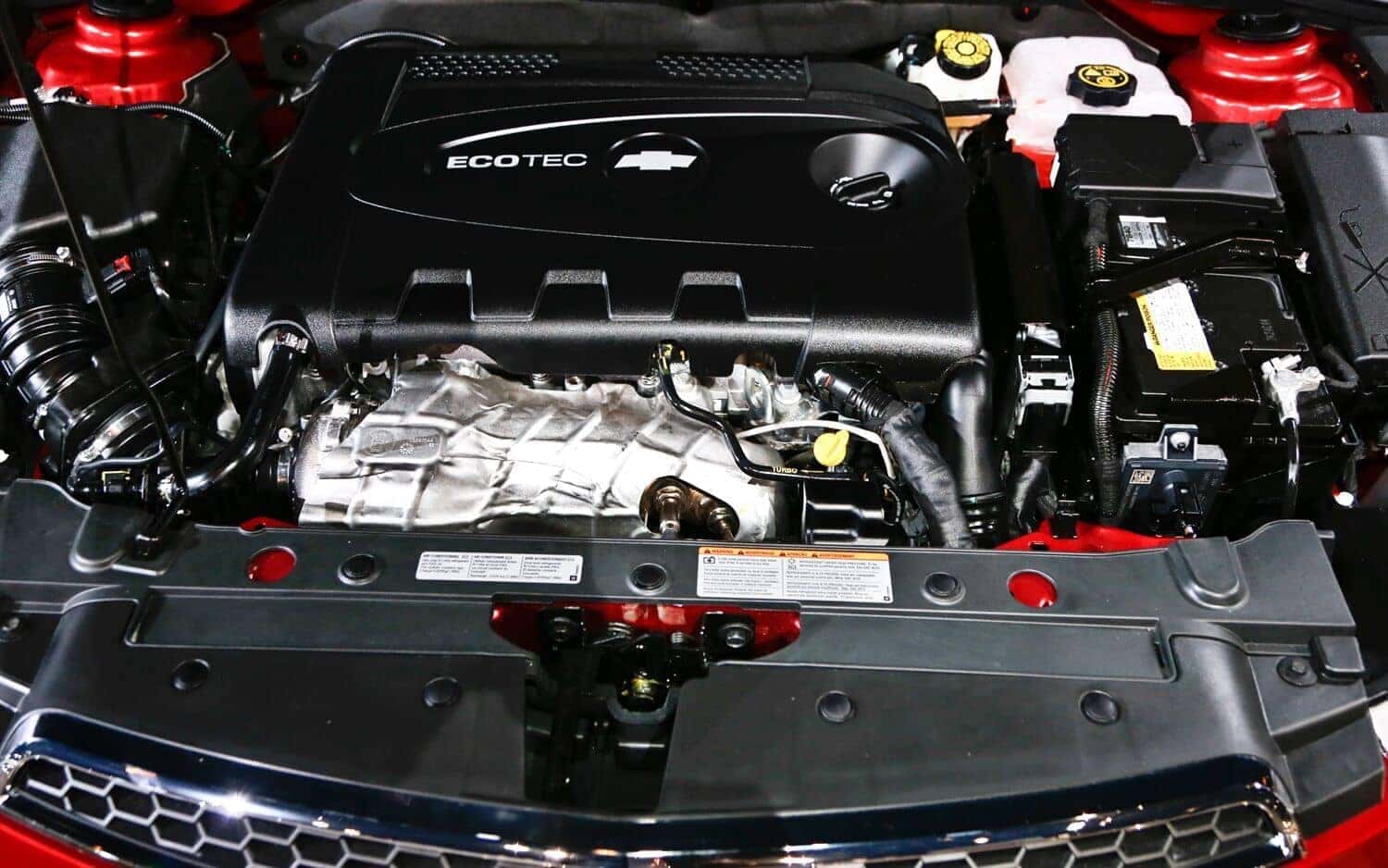 Chevy's newest Cruze is going to be powered by General Motors' new Ecotect small-displacement engine. The 1.4-liter turbocharged motor is accompanied by a direct injection system, meaning it can deliver an astonishing 40 highway mile per gallon fuel efficiency (one of the best mpgs on the market). The engine is also expected to pump out 153 horsepower and 177 ft-lbs of torque, both impressive specs for such a small unit.
It's not just the engine's capabilities that are making Cruze enthusiast excited… it's also the motor's innovative design. Featuring a "clean-sheet design" and "modularity in parts," consumers can expect reduced "complexity" and enhanced "value." The aluminum cylinder block and head will help drop the car's mass, which should help boost the car's performance. Aluminum is used in other parts of the engine, as well, thus improving the vehicle's efficiency.
"The new Ecotec family is a globally designed and manufactured engine designed to offer class-leading performance, efficiency and refinement in a wide variety of applications around the world," said Dan Nicholson, vice president of General Motor's Global Powertrain (via a GM press release. "Each variant is designed for a specific application or local market, but all share design, performance and refinement traits that make the new architecture one of the most adaptable in the industry."
Alternative options will include a 1.5-liter "naturally aspirated variant," capable of producing 113 horsepower and 108 ft-lbs of torque. Or, if you're feeling really ambitious, the brand is expected to release a clean diesel engine by 2017. The anticipated B20-capable 1.6-liter diesel motor has already proven to be successful in Europe, and executives are confident that the success with carry over to North America.
"The current Cruze diesel has garnered a loyal following among customers seeking strong, clean and efficient diesel," said Nicholson. "The next Cruze diesel will take those attributes to the next level with the very latest technology, offering what we expect will be the premier small-car diesel package in North America. It affirms GM's commitment to offer diesel engines as an alternative propulsion choice for cars in North America and specifically targets the German dominance in the segment."
It's Lighter
It's not only the engine that has trimmed off some fat, as the entire Cruze body has dropped an estimated 250 pounds. Impressively, the engineers accomplished this drop in weight while also increasing the length and size of the vehicle (which we'll get to later).
"That's a stunning amount of weight to remove from a car this size, especially in a new model that adds features, space, and safety," wrote Mark Phelan of the Detroit Free Press.
As mentioned earlier, the lighter weight will certainly impact fuel efficiency, as a heavier load requires more power and energy (and thus more gas). The loss in weight should also impact the car's handling and speed, as the vehicle should feel less bulky and significantly faster.
It's (Somehow) Safer
As always, Chevy has prioritized safety, and that's certainly the case for the 2016 Chevy Cruze. It starts with the brand's innovative safety technology, particularly those that prevent accidents from happening. These capabilities include the Rear Cross Traffic Alert (which lets you know when someone has snuck up behind you), the Lane Keep Assist (which will prevent you from swerving all over the place), and the Forward Collision Alert (which will anticipate a potential accident and prevent it from happening).
Of course, there are also 10 standard airbags, and the high-strength steel safety cage is designed to protect all of the car's occupants. In the event of an emergency, drivers can access their Automatic Crash Response system. The technology, powered by OnStar, will hook you up with an advisor, who will then send emergency services to your location. Even if you can't respond, the system will recognize that something is wrong and send help immediately.
Updated Technology
It's not just safety technology included in the upcoming Chevy Cruze. Buyers will also be able to appreciate the vehicles seven-inch touchscreen MyLink system. Compatible with both Apple Carplay and Android Auto, a driver will be able to access the majority of their phone's functions without taking their eyes off of the road. This includes messages, phone calls, even the internet. If you're worried that a movie may be sold out, you can easily purchase tickets via the center screen (although we'd suggest leaving that up to your copilot).
Perhaps most impressive is the 4G LTE wi-fi hotspot. While it may not necessarily be able to be used by the driver, your passengers will certainly appreciate the ability to use their computer on a long ride. If someone claims they can't accompany you on a trip because of "work," convince them they'll have everything they need inside your new 2016 Chevy Cruze .
More Stylish
Don't worry, the Chevy Cruze certainly still looks like a Chevy Cruze. However, the brand did a nice job of revamping their vehicle slightly, adding some much-appreciated amenities.
It starts with the increased room, as a longer wheelbase (now up to 106.3 inches) has resulted in an extra two inches of rear legroom. This will be greatly appreciated by all of your passengers. Furthermore, a larger truck means you'll never have to worry about fitting everything as you're preparing for a family location.
As Phelan describes, the Cruze's style has also been updated slightly. While the previous models had "attractive, but conservative looks," the 2016 Cruze "breaks the mold with a sleek look." Of course, the uptick in the vehicle's size (the vehicle has also increased one inch in height) certainly adds to the "new look" mystique, as the writer believes the new "sport proportions…give the car a totally new feel."
The 2016 Chevy Cruze will also feature a lower nose, new LED accent lights, and sculpted line that "should stand out in the crowded compact field."
"We want to de-commodify the design of Chevrolet sedans and make it a global strength," for the brand, Chevy design chief John Cafaro said, and it certainly looks like the brand achieved their goal with the 2016 Chevy Cruze .
What did we tell you? Sure, the 2016 Chevy Cruze may share the same name as its predecessors, but all the added amenities practically make it a brand new car!
Expect the stylish sedan to hit dealerships sometime in 2016.
In the meantime, let's take in all of the information we can!