Is the All-new Ram 700 the Predecessor of the Rumored Ram Dakota?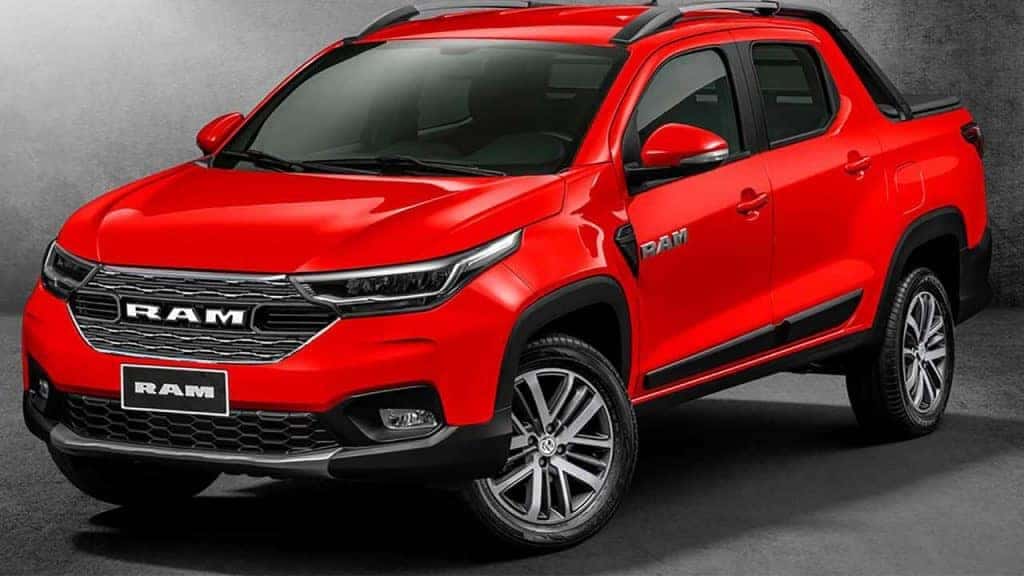 The rumor mill has been hard at work for months about Ram Trucks entering the midsize pickup segment, with the intensity rising as other competitors rush to flood that segment. The truck maker acknowledged long ago that the lack of a midsize pickup was a problem in its portfolio. Out of an abundance of caution, Ram Trucks waited for the right moment to strike and not steal some of the Jeep Gladiator's thunder.
Now that the Jeep Gladiator has had sufficient time to carve out its role in its respective segment, there's no longer a need for Ram Trucks to slow down. Likely in the coming model years, be it 2021 or 2022, Ram Trucks is slated to revive the old Dakota nameplate on a rumored midsize pickup. Still, since details are scarce, we'll have to turn to what Ram is doing outside of the U.S. to see what we can expect from an upcoming midsize pickup from the brand.
Our friends south of the border — namely Mexico — were just treated to their very own subcompact pickup truck, the all-new Ram 700. Manufactured for the Latin American market, the Ram 700 is a rebadged Fiat Strada pickup, but not without some severe Ram chops. While it isn't what Americans would expect from a pickup, the Ram 700 does boast some cool specs.
There are three trims available: SLT, Laramie, and Big Horn. The SLT and Laramie trims are powered by a 1.4-liter inline-four engine that generates 84 horsepower. In comparison, the top-tier Big Horn trim is powered by a 1.3-liter turbo-four engine capable of 98 horsepower. Both engines are paired with a manual transmission — the standard for Latin America — and can tow up to 800 pounds.
It should go without saying that those figures aren't up to par with an American truck buyer's expectations, but it doesn't mean the Ram 700 can't be a partial blueprint for whatever the Ram Dakota is to become once the truck maker brings it to life. Automakers have a serious interest in this segment, with bitter rivals like Ford working to revive the famed Ford Ranger. General Motors already offers the Chevy Colorado that slots beneath the full-size Silverado, so they've comfortably navigated this segment for a while. Ram Trucks remains the only one with this gap in its portfolio in this battle for the midsize segment among all three big truck makers.
Today's midsize pickups aren't necessarily small; thus, automotive experts expect that the Ram Dakota is more likely to take a page from its bigger sibling, the wildly-popular Ram 1500. Other models, like the rumored Jeep Grand Wagoneer, for example, are borrowing the pickup's platform along with its technology suite that comes with a 12-inch touchscreen infotainment display. It's safe to say that the rumored Ram Dakota is a highly-anticipated vehicle and that the sky's the limit when it comes to its design — especially because the competition already has its very own trucks to offer.
Want to see what features prospective buyers can expect from the upcoming Ram Dakota? Check out the revamped 2020 Ram 1500 inventory at Miami Lakes AutoMall . You'll be surprised by what technology and luxury accents can add to a pickup. Schedule your test drive today! Follow Miami Lakes Ram on social media to stay up to date with the latest Ram Dakota news.
Photo Source/Copyright: Ram Trucks
Previous Post Mopar Introduces More Than 100 Accessories for the 2021 Ram 1500 TRX Next Post Why the 2021 Ram 1500 TRX is Ahead of the Game