The 6 Most Luxurious Features Of The Kia K900

When looking for a luxury car, there are three things that must be considered above all else: comfort, performance, and technology. Kia recognized the importance of comfort when the company created its top-of-the-line K900 luxury sedan.
Packed with features unseen on competing $100,000 luxury sedans, the K900 is the talk of Miami Kia dealerships, and a dream car of many customers. If you're in the market for a new luxury sedan, you owe it to yourself to cross-shop the 2015 Kia K900 .
To give you a reason to add it to your wish list, here's an inside look at six of the most luxurious features you'll find available on the Kia K900:
Heads Up Display (HUD)
One of the biggest problems with driver safety is attention to the road ahead. Our vehicles are filled with distracting features, which are sometimes made with safety in mind. But taking our eyes off the road to look at our navigation system, stereo settings, or new digital gauge clusters can be dangerous.
With a heads up display (HUD) setup, however, there's no need to take your eyes off the road to stay informed. This system projects information onto the driver's side of the windshield, allowing you to see while maintaining your concentration on the road ahead.
The Kia K900's HUD displays the basic information you need to make it through urban driving or congested highway traffic safely without looking away from the road for a second. This includes your speed, your vehicle's advanced smart cruise control (ASCC) settings, blind spot detection system, and even directions from the built-in navigation system.
This feature does not come standard on the premium trim of the K900, but is available as an option on the luxury trim.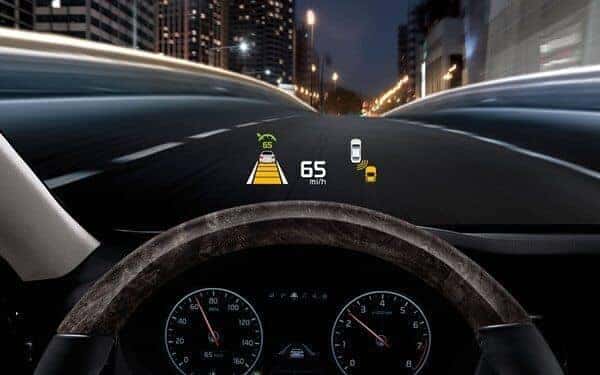 Driver Setup Memory System
If you and your spouse occasionally or regular drive the same vehicle, having to adjust seat preferences, wheel positioning, and outside mirrors can be an inconvenience. Kia realized this was something they could solve with a simple feature: a memory system.
The K900's Integrated Memory System (IMS) is able to store your preferences of seat positioning, outside mirror placement, and your power tilt/telescoping steering wheel settings. The system allows for up to two different preferences to be saved so you can quickly get back to your desired position without making any adjustments manually.
So it doesn't matter where a secondary driver adjusts the driver side settings, you'll never have to worry about getting back to your comfort zone ever again! This great feature is standard on all trim levels of the 2015 K900.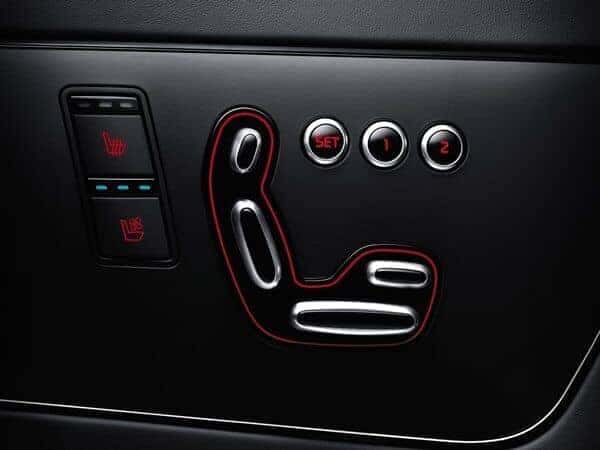 Three-Zone Climate Control Settings
If you're riding alone, you're not shy about changing the climate control settings in your vehicle because you're in control. But when you add one or more passengers to the mix, everyone has an opinion on what the settings should be set to, as we're all running at different temperatures.
In many luxury cars, dual-zone climate control is a coveted feature, but even that has its downsides. Because often times the person who wants different settings from the driver is the passenger.
Kia has solved that issue on the K900 with three-zone climate control. Now, the driver, front passenger, and rear passengers can all have individual settings to meet their needs. No more complaining or bickering necessary because everyone gets exactly what they want.
And the best part? This come standard on both the premium and luxury level trims!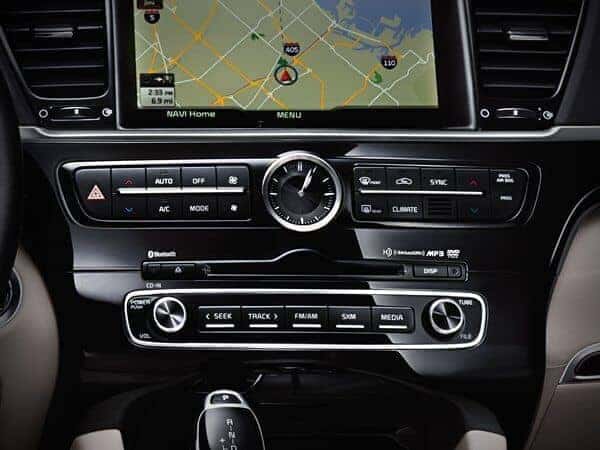 Rear-Seat Armrest Control Center
As a driver, keeping everyone in the car happy can be a near impossible task sometimes. And the same would be true for the K900 if it were just any ordinary car.
Luckily for buyers, the K900 is not an ordinary car. It's packed with luxurious features that improve the comfort experience for more than just the driver and front passenger, but rear passengers as well. This is thanks to rear-seat armrest controls that allow for two rear passengers to control their own seating and overall comfort without disturbing the driver or one another.
The armrest control panel gives rear passengers the ability to adjust the rear climate control settings, individual heated and cooled seats (if equipped), power lumbar support, and even the rear window portion of the dual-window sunroof's sunshade.
This great convenience feature is standard on both the premium and luxury trim of the 2015 Kia K900.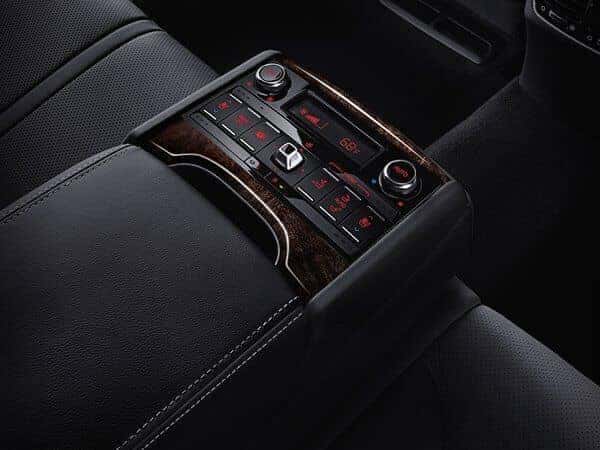 Lexicon 17-Speaker, 900-Watt Surround Sound Audio System
There are typically two types of audio systems in cars: bad quality and bad taste. The bad quality systems tend to just be cheap, bargain-level systems that don't play crisp sounds and fail to provide a good in-car audio experience. The bad taste systems overdo it, with too much base and not enough class.
With the K900, however, there's no need to worry about enjoying a proper in-car audio experience ever again because it comes equipped with a 17-speaker Lexicon surround sound audio system capable of 900 watts.
This is a top-of-the-line system that can be compared to high quality home audio systems. Why? Because it's made by a company that specializes in home theater systems, made to provide an experience like no other.
The Lexicon system comes standard on the luxury trim level of the K900.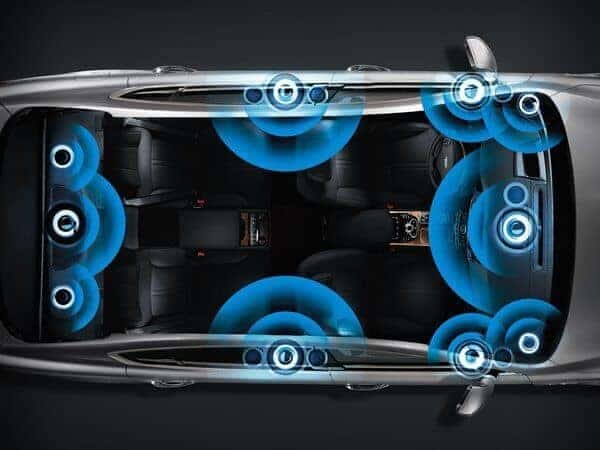 Surround View Monitor System
Even in the smallest cars, complex parking can be one of the most difficult driving situations to master. In a normal car, you might get as much as a guided backup camera to help you properly back into parking spots, but even that is not a perfect system.
That's why Kia wanted to go above and beyond the norm with its Surround View Monitor on the K900. Utilizing real-time images from four cameras on the vehicle, as well as help from ultrasonic Park Guide System sensors, it provides a bird's eye view of your vehicle for convenient and safe parking anywhere.
This feature is available as an optional extra on the luxury trim level, and also apart of the VIP Plus package.
_There's no doubt the 2015 Kia K900 offers an experience like no other luxury vehicle in its class. And for a starting price of $54,500, you'll get value that premium luxury brands like Lexus, Mercedes-Benz, and BMW only wish they could match. _