Jeep Wrangler For Sale Miami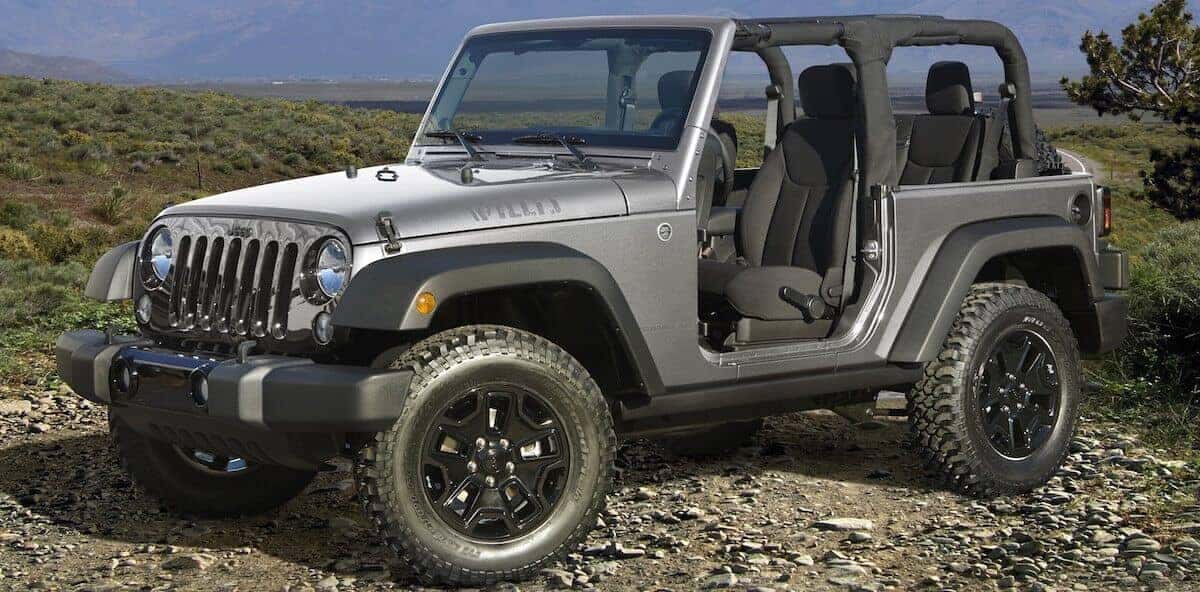 Miami Lakes Jeep is your premier headquarters for all things Jeep. You'll find both new and used Jeeps for sale, including popular and beloved models like the Jeep Wrangler for sale in Miami.
What makes the Wrangler so special?
Let's take a look at the long celebrated history of the Jeep Wrangler . How did it get its start?
For a brief history, we need to start during World War II. At the beginning of the war, the U.S. Army was looking for a new reconnaissance vehicle that was fast, light, dependable, and tough. It was an important vehicle for the war. Things had been going in the reverse direction and the Army needed to make some quick changes. This new vehicle was going to be a key component in changing the direction of the war. The vehicle was so needed that the Army was not able to give vehicle manufacturers much time. They needed to get a prototype of this new vehicle in just 49 days.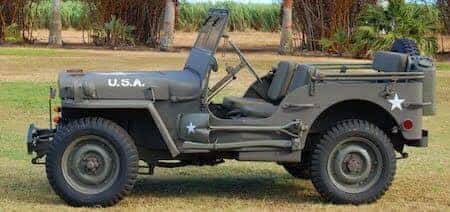 Many manufacturers tried but were not able to hit the deadline. Those that could produce a vehicle that was not even close to what the military had envisioned….until The Bantam Car Company came along. Luckily, they had the engineering know-how and were able to build the first prototype and the Jeep was born. Keep in mind that this was quite a feat as the prototype was built exclusively by hand.
The first prototype was completed and running by September 21, 1940. They met the deadline and impressed the Army with the design. Great news for the Army, right? Well, not so much. While the vehicle was everything they were looking for The Bantam Car Company was far from a position to manufacture the car. They were suffering from many financial stresses and simply did not have the ability to produce the amount that the Army would need.
Needing this vehicle to be produced in order to help the war efforts, the US Army gave the prototype to Willys-Overland they produced the vehicle that many in the Army would say "could go anywhere and do anything." That reputation still exists today when you think of a Jeep Wrangler in Miami . After the war, Willys trademarked Jeep and today it belongs to Chrysler.
Since the beginning, Jeep has always stood for pure American engineering, toughness, and the ability to get things done. Of course, there has been quite a lineup through the years. Think of all the models that have graced the Jeep badge. The CJ-2A, the Jeep All-Steel Station Wagon (this would later become our beloved Jeep Cherokee). How about the J-Series Jeep Wagoneer? Or the Jeep Wrangler, born in 1983?
Obviously, the whole detailed history of Jeep is quite intensive and we have only brushed on the surface. There is a lot more to the story, but we wanted to illustrate the rich history that is the Jeep Wrangler. Your Jeep Wrangler dealer in Miami – Miami Lakes Jeep is very proud of our vehicles and we know you will be too. Feel free to visit our showroom and take a peek at our complete Jeep inventory , and especially the Jeep Wrangler for sale Miami .
A Closer Look at the 2015 Jeep Wrangler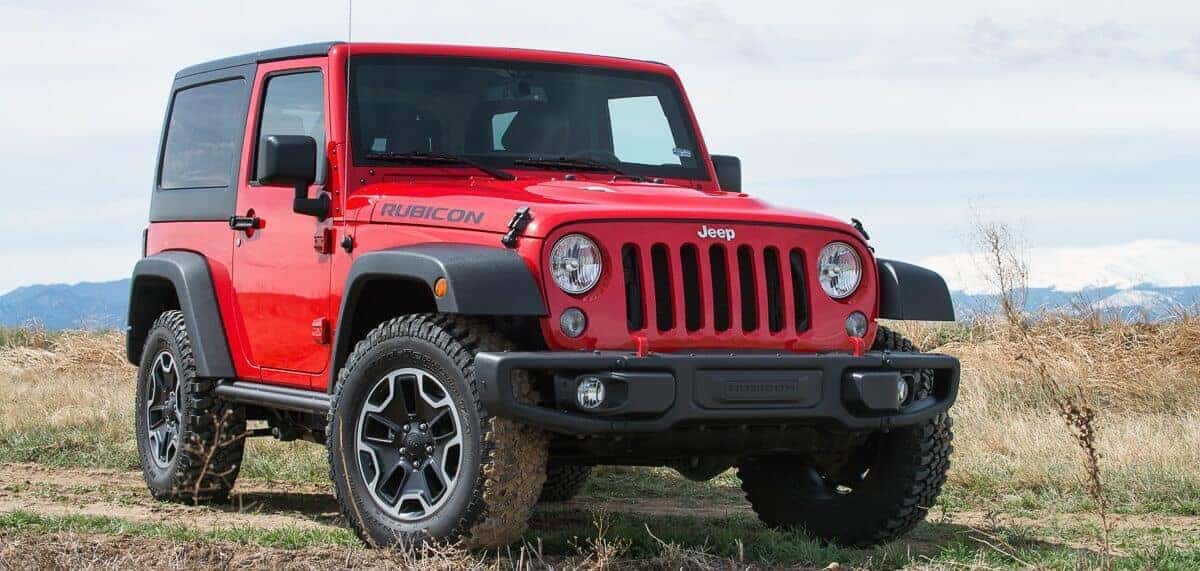 We have to be very careful when describing the 2015 Jeep Wrangler. There are so many generations of fans that are in love with the Wrangler. We'll try not to leave anything out.
When you are looking for a Jeep Wrangler in Miami there are a few specific things that you might be looking for in your Wrangler and the 2015 model will not disappoint.
For starters, let's talk about the removable top and doors. Jeep has been known for generations for the styling of the removable doors. Still, a unique item on a compact SUV.
The 2015 Jeep Wrangler continues to offer off-roading capabilities that are unmatched by any competitor in its class. Featuring a very powerful V6 engine, and a few extras not found in other SUV's of its size.
While a majority of people are not taking off into the back woods, know that you can…..as you always could in a Jeep. Jeep Wranglers have always been able to handle anything you can throw at them. All types of terrain and, just as it did when it was an Army vehicle, it gets the job done.
Miami Lakes Jeep is very proud of every Jeep we sell – new or used. We take great pride in being your Jeep Wrangler dealer in Miami .
There are several trim levels to consider when you look at your new 2015 Jeep Wrangler. The Sport, Sahara, and Rubicon. Classic names for sure. Take a look at the base version of the Sports trim. It comes with 16-inch steel wheels, front and rear tow hooks, fog lamps, a removable black soft top, manual accessories, cruise control, and an eight-speaker sound system with an auxiliary audio jack, CD player, and steering wheel controls. If you add the power options to this trim level you will be graced with heated power mirrors, keyless entry, an auto-dimming rearview mirror, and power locks and mirrors.
Next in line, the Sahara. You get a few upgraded features. How about 18-inch alloy wheels, a heavy-duty suspension with gas shocks, automatic headlamps, side steps, and a few more goodies.
Finally, let's take a peek at our top-of-the-line Rubicon. This is a real beauty for sure. This is the ultimate off-road vehicle featuring 17-inch wheels with 32-inch tires, a heavy-duty front axle, a shorter rear-axle ratio, an upgraded transfer case, and electronic front and rear locking differentials.
Inside find all the amenities needed like air conditioning, a leather-wrapped steering wheel, and shift knob and satellite radio. All trim levels do share a few things in common. A 3.6-liter V6 engine and four-wheel drive that includes high- and low-range gearing. In addition, the 2015 Jeep Wrangler comes standard with a six-speed manual transmission with hill assist.
As far as safety, we here at Miami Lakes Jeep want to make sure that you and your family are as safe as possible. The Wrangler keeps you safe with four-wheel antilock disc brakes, front airbags, hill start assist, electronic stability control, and traction control. It has everything you need to to avoid a serious and life-threatening accident.
When you take a look at the 2015 Jeep Wrangler a few things become clear. Through the years, the Jeep Wrangler has managed to maintain it's old-school looks, style, and equipment that has been so popular with generations of Jeep owners. With that said, all the necessary updates have been made to keep the Jeep Wrangler updated with today's technology, safety, and overall features you are looking for in a new vehicle.
_*If you are looking for a Jeep Wrangler for sale in Miami, Miami Lakes Jeep is your clear choice. We invite you to browse our inventory or stop into our state of the art showroom today and ask one of our sales representatives for a test drive. * _
_We'll discuss every aspect of the Jeep Wrangler or any vehicle found on our lot. With a hassle free and no pressure approach, you are sure to enjoy your experience with Miami Lakes Jeep from the moment you walk through the doors. _