Chrysler Face-off: 2011 Dodge Nitro vs. 2011 Jeep Liberty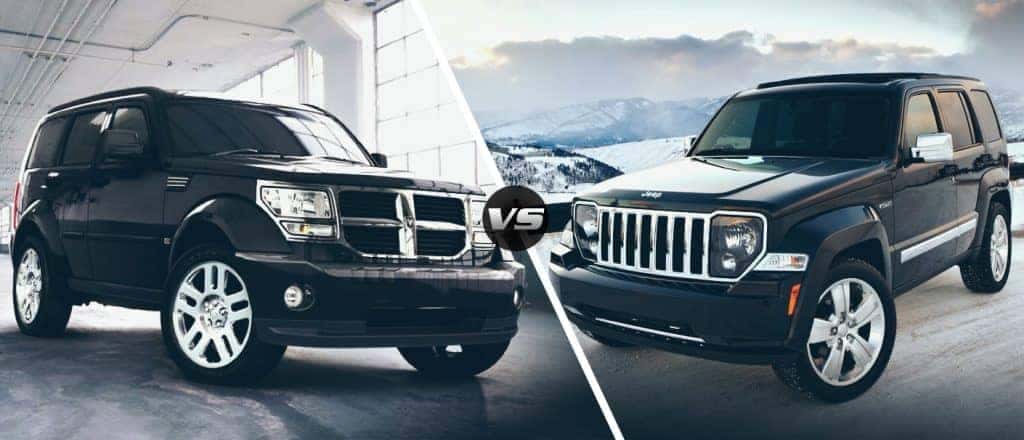 Although the Dodge Nitro and Jeep Liberty share the same platform, their performance sets them apart from each other. While the Liberty offers edgier off-road prowess, the Nitro is an ideal daily driver, versatile, and able to help you manage your tasks efficiently.
Even though they are both Chrysler creations, the Dodge Nitro offers drivers a more custom, personalized image through its bold styling and stunning exterior colors.
Though both have been discontinued, it's worth checking out the used and certified pre-owned inventories at your nearby Dodge dealers in Miami .
But between the two, the 2011 Dodge Nitro is the model you should seek out.
Read on to find out why the 2011 Dodge Nitro will command your attention away from the Liberty…
The 2011 Dodge Nitro: Delivers on a Daily Basis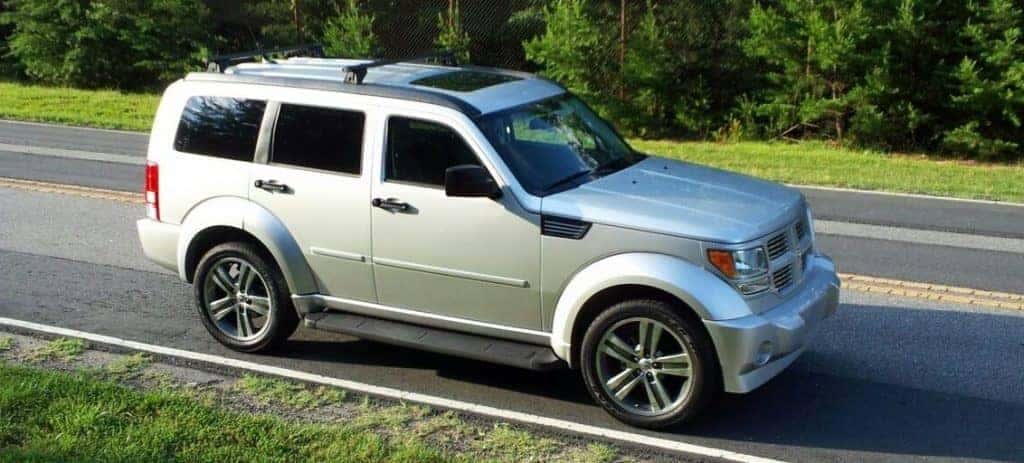 Produced between 2007-2012, the Dodge Nitro was a niche vehicle. By definition, niche means a distinct segment of a particular market. The thing is, no one was entirely sure what niche the Nitro was supposed to represent. Not quite a car, not exactly a truck either, the 2011 Dodge Nitro was most easily considered and most often reviewed as a crossover vehicle, boasting quick acceleration and sporty styling.
Priced in the mid-20K range, the 2011 Dodge Nitro was a two-wheel drive sport utility vehicle with a four-speed automatic VLP transmission powering a 3.7-liter V6 engine, generating 210 horsepower.
Able to seat five passengers, the Nitro offered moderate fuel efficiency of 16 city/22 highway miles per gallon. Not great for its class, but not the worst either.
Packages included the Heat 4.0, equipped with an optional 30 GB system, complete with navigation through Sirius Travel Link, broadcasting up to the minute traffic reports, and featuring Bluetooth technology, supporting hands-free cell usage, with Uconnect voice recognition, voice message recording and playback. Enhanced audio systems offered CD/DVD/MP3/HDD radio, USB 2.0 port, and an auxiliary audio input, able to blast tunes through the eight Infinity speakers and powered subwoofer.
Originally priced between the MSRP of $22,245 – $28,995, the 2011 Dodge Nitro was affordable and offered more luxurious options as you moved up the trim levels.
The Dodge Nitro Shock package was the premium trim level, sporting a monochromatic interior, leather seats, and a sunroof.
The Nitro Heat 4.0, Nitro Detonator, and Nitro Shock offered an improved drivetrain option in the 4.0-liter V6, generating 260 horsepower, operated by a five-speed automatic transmission.
One automotive journalist insists that the Dodge Nitro was targeted towards a younger generation, specifically, the female consumers of that generation. But, with names like Heat, Detonator, and Shock, I'm thinking the marketing team didn't forget about the fellas.
Marketing might have worked against the Dodge Nitro from the beginning when it released a television commercial in 2007, claiming that the Dodge Nitro was "charged with adrenaline."
Awesome tag line, but quickly pulled off the air, due to the fact that it illustrated this claim by showing a dog licking the car and subsequently…well, you fill in the blanks there.
Nevertheless, consumers loved the Dodge Nitro, particularly with respect to the 2011 model's upgraded seat materials and roomy interior, especially in the back seats.
Another fun feature and super convenient feature was the sliding cargo floor, operated by the Load n' Go system, which allowed the tray to slide out more than 18 inches past the rear bumper, and support up to 400 pounds.
Underneath this clever tray, drivers could stow a laptop, emergency kit, or other valuables in a four-inch deep storage bin. The Load n' Go technology made it easy to load and transport groceries, home improvement items, tools and plants for landscape projects, or suitcases for a spontaneous getaway.
As far as getaways were concerned, the 2011 Dodge Nitro could tow up to 5,000 pounds, enhancing the cargo area, and giving drivers more hauling options.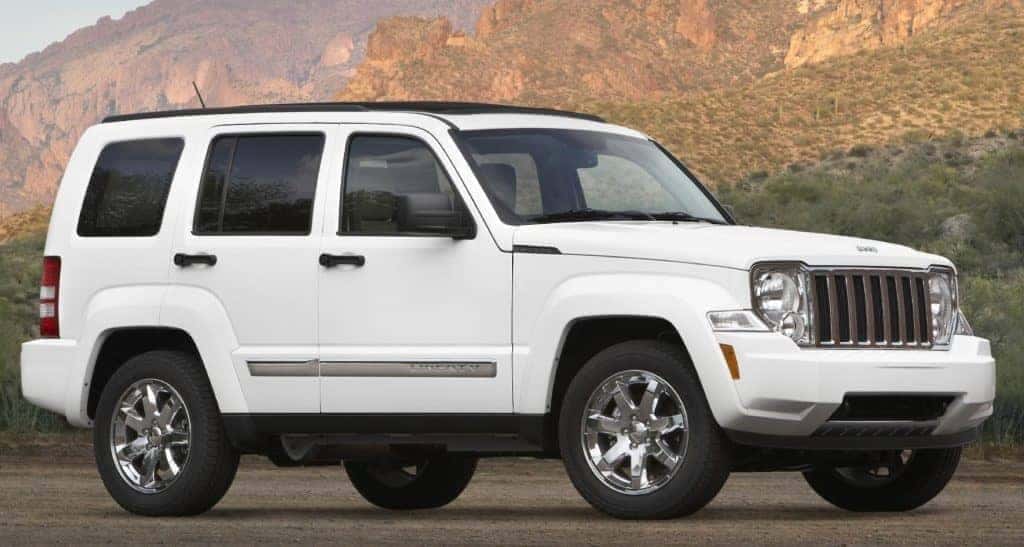 The exterior was just as clever, featuring eye-catching styling, distinguished by a clamshell-style hood, decorative side vents, and a color-keyed crosshair grille.
All 2011 Dodge Nitro models and packages were equipped with 20-inch polished aluminum wheels wrapped in all-season tires. Passenger privacy was protected by deep-tint privacy glass, off set by bright and exciting exterior paint colors like Inferno Red, Blackberry Pearl, and Detonator Yellow.
Drivers gave the Nitro outstanding reviews with respect to mileage, safety, all-weather performance, and overall comfort on lengthy road trips.
Kind of like loving a movie that the critics panned, the 2011 Dodge Nitro delighted those who drove it, even despite industry experts criticizing it for not being competitive enough against others in its class. Who likes critics, anyway?
Scouting a used or certified pre-owned 2011 Dodge Nitro is a mission worth embarking on…and soon.
A quick search turned up sticker prices as low as $12,888. You're likely to have just as many purchasing options with this Dodge Nitro as you would have when they first released in 2011, and for just a fraction of the cost.
The 2011 Jeep Liberty: An Off Road Opportunist
While the Dodge Nitro is a daily multi-tasker, the 2011 Jeep Liberty offers a different kind of drive, better suited to off-roading expeditions.
Equipped with two Jeep Trail Rated four-wheel-drive systems, the Command-Trac II and Selec-Trac II, the Jeep Liberty, manufactured between 2002-2013, offered a gentler ride than other Jeep off-roading legends, but with the same durability made famous by the Jeep name.
A five-seater, like the Nitro, the Liberty offers comparable horsepower at 210 from a similar 3.7-liter V6 engine, and shares the same fuel economy of 16/22 mpg.
Available in four models, the Sport 2WD, the Sport 4WD, Renegade, Limited 2WD or Limited 4WD, the Liberty was comparably priced compared to the Nitro, originally costing between $23,250 – $27,250.
Independent automotive journalists noted that the high exterior structure of the Liberty made the vehicle feel "floppy" when changing directions.
As a former Jeep Liberty owner, I can agree with this assessment and recall feeling like I was tilting sharply when rounding corners, even when traveling well below the speed level, mind you. My neighborhood at the time had winding roads, which could feel at bit challenging in the Liberty, no doubt in part because of its height.
But while maneuverability may not have been something to write home about, the Liberty handled just fine on the highway and, though I never took mine off-roading, received positive reviews for its all-terrain ability.
The cargo space, enhanced by the folding second-row seats, allowed for all sorts of equipment, bags, gear, whatever you might need for an all-terrain adventure. Able to tow 5,000 pounds, the 2011 Jeep Liberty was ideal for pulling boats or small trailers in preparation for family vacations.
But, if your plans don't involve off-roading and you want to drive something more stylish, yet strong and capable, the 2011 Dodge Nitro delivers.
The Jeep Liberty was officially discontinued in 2013 and replaced by a new iteration of the Jeep Cherokee. So, if you'd rather drive a newer SUV reminiscent of the Liberty, check out the new Cherokee lineup.
Interestingly enough, Dodge has yet to replace the discontinued Dodge Nitro model, which makes it all the more worthy of a test drive. One of a kind and evidently irreplaceable, take this retro-looking vehicle for a spin before it becomes even harder to find.
The Dodge dealers in Miami will be glad to show you how much fun it is to make a statement in a unique and bold Dodge Nitro. Grab life and get into a Dodge Nitro today!
Previous Post Why Dodge Has Remained a Top Automaker Over the Years Next Post Dodge's New Advertising Campaign Featuring …Machete?