General Motors Reverses Course On The Chevy Bolt EV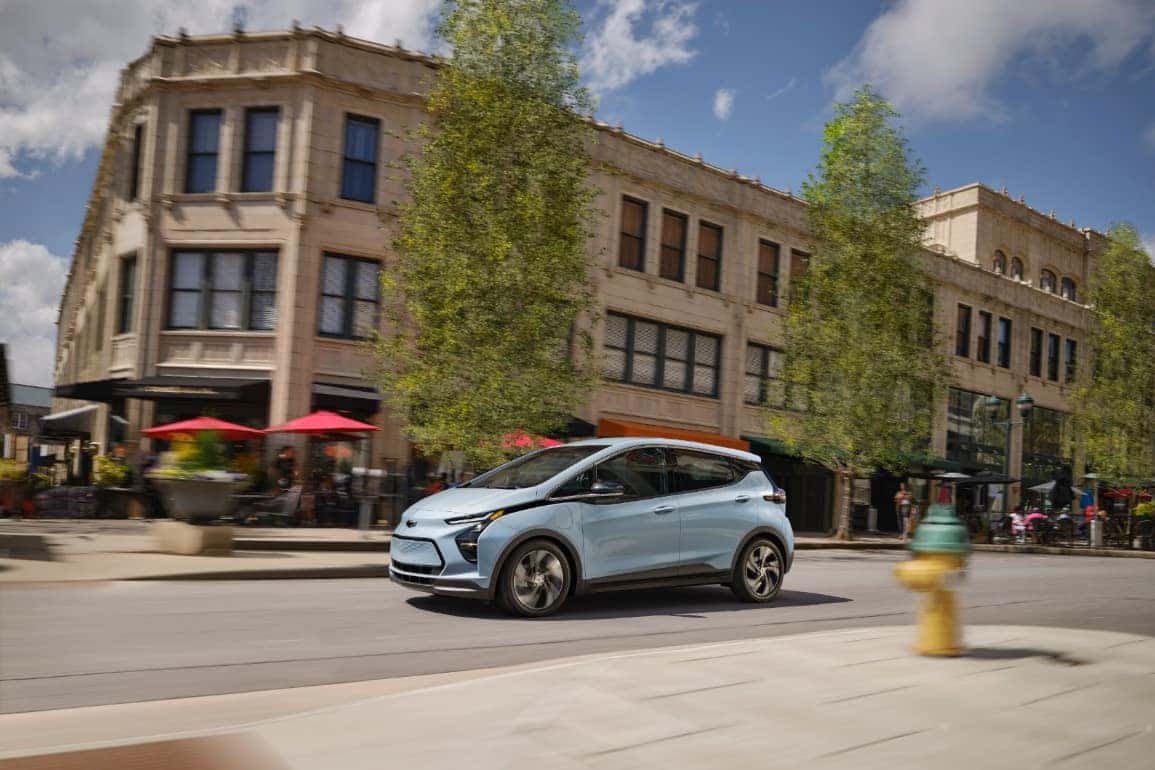 General Motors has made a noteworthy reversal by announcing plans to introduce a new iteration of the Chevrolet Bolt electric vehicle to the market, a decision that comes just three months after their initial intent to discontinue this popular and affordable EV.
Chief Executive Mary Barra attributed this shift to surging demand, stating, "We can't keep up with the demand for Bolts at the moment," during the company's quarterly earnings call.
The Chevrolet Bolt has proven to be a draw for new customers to GM, with approximately 70 percent of those trading in their vehicles for a Bolt being owners of non-GM vehicles, according to the company.
The forthcoming Bolt model will incorporate GM's state-of-the-art Ultium battery technology. However, GM disclosed recent challenges with this technology, revealing "unexpected delays" in the production of Ultium battery modules due to difficulties faced by a supplier of automated manufacturing equipment.
Although the production of Ultium battery cells is progressing ahead of schedule, assembly delays have arisen when forming clusters called modules, as stated by GM. To expedite deliveries, GM engineers have been dispatched to collaborate with the equipment supplier, while the company also undertakes manual assembly of additional battery modules.
In the first half of 2023, GM accomplished the assembly of 50,000 electric vehicles in North America, with approximately 80 percent being Bolt EVs and the slightly larger Bolt EUV, both utilizing the older, non-Ultium battery technology. Barra has outlined plans to ramp up production to approximately 100,000 EVs in the latter half of the year.
These developments transpire amidst heightened competition and price adjustments within the EV sector, coinciding with intense contract negotiations between GM and labor unions, such as the United Auto Workers and the Canadian union, Unifor. The UAW leadership has even hinted at possible strikes if sufficient progress is not made before the current contract expires in September.
A key point of contention for the UAW is the compensation disparity between workers at the new Ultium battery-cell plant in Ohio and their counterparts in gasoline-vehicle factories. The Ultium plant is a joint venture involving GM and South Korea's LG Energy Solutions. The union's request to abolish employee tiers that result in lower pay for newer workers is also on the table.
GM's commitment to fair contracts remains steadfast, with Barra emphasizing their track record of seeking equitable agreements that benefit employees and bolster long-term business success.
However, the UAW expressed less conciliatory sentiments, "It's long past time for GM to pony up, end tiers, pay their employees competitive wages that keep up with the cost of living and provide everyone the ability to retire with dignity," according to UAW chief Shawn Fain's statement.
Anticipating the future, GM plans to introduce the new Bolt on an "accelerated timeline," with specific timing and additional details, including manufacturing location, set to be disclosed later.
Nevertheless, GM's decision to cease legacy Bolt production at its Lake Orion, Mich., facility by year-end is upheld. This facility will undergo retooling to accommodate the manufacture of electric trucks, as previously announced.
The discontinuation of the Bolt had left some EV enthusiasts disappointed, as it marked the departure of one of the market's smallest and most budget-friendly EVs. Priced from $26,500 (plus destination fee), the Bolt also qualifies for a $7,500 federal tax credit.
As the automotive landscape shifts, the Bolt has maintained its distinction as a cost-effective choice, priced below $30,000 (plus destination fee), as new vehicle costs escalate, rendering access to many potential buyers across the U.S.
While GM readies the new Bolt for its grand entrance, their EV endeavors extend beyond affordability, encompassing a range of models, including premium offerings like the GMC Hummer EV, Cadillac Lyriq, and Silverado truck. Moreover, the company's commitment extends to introducing an electric version of the modestly sized Equinox SUV in the upcoming fall season, with prices commencing around $30,000 (plus destination fee).
For those who are interested in the Chevy Bolt EV or any other model from the popular manufacturer, check out what we have to offer on our online new car inventory, Miami Lakes Automall. We carry a wide range of models from the brand in different shapes and sizes. Once you find something that suits your needs, chat with a representative for more information.
Photo Source/Copyright: Chevrolet Pressroom