Upcoming Infotainment Technology for Mitsubishi Motors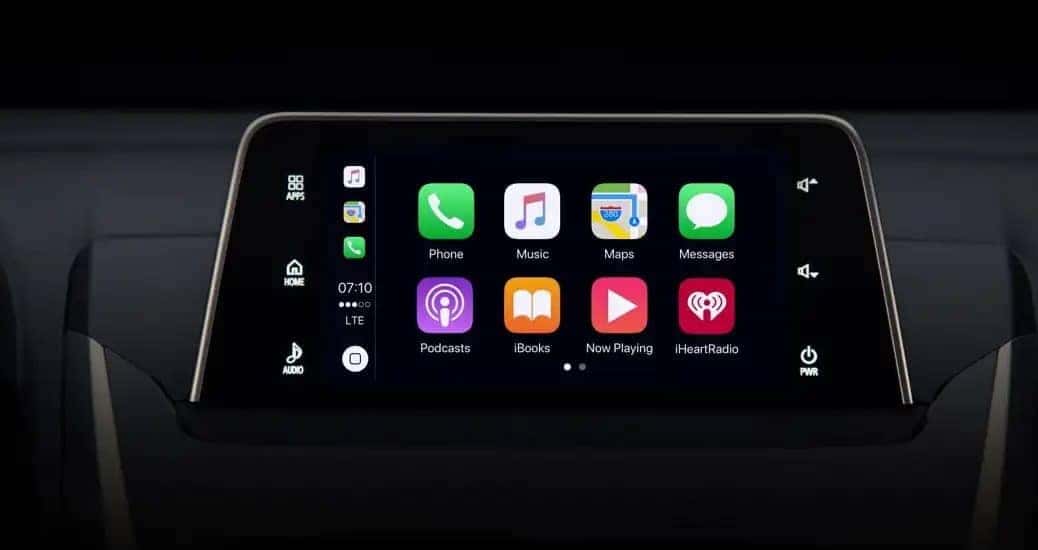 The Renault-Nissan-Mitsubishi Alliance shared a lot of plans for its new business roadmap, Alliance 2030 . Still waiting for Mitsubishi Motors to start the new wave of vehicles, the automaker has been upgrading its current lineup for next generation models before focusing on its new flagship, the Mitsubishi Eclipse Cross PHEV . We also saw a lot of interesting ideas and concepts Mitsubishi Electric is bringing to the automotive world and everyday life during the 2022 Consumer Electronics Show. We're especially interested in the digital living spaces many automakers were discussing, and the future of Mitsubishi Motors' infotainment system.
The First Generation
If you can call it "the first generation", the first installment of an infotainment system for Mitsubishi Motors was more so an amalgamation of multiple separate devices that worked together. Able to upgrade to a 7-inch touchscreen, consumers could get the usual display an infotainment system comes with, plus 3D-mapping navigation capabilities. Music was taken care of with the available 9-speaker Rockford Fosgate premium sound system, featuring a 10-inch dual-voice coil subwoofer, Digital Signal Processing, DTS Neural Surround™, PremiDIA-WIDE Surround, and Dolby® Volume. For phone connectivity, it came down to a FUSE hands-free link system with Bluetooth. It was messy, but got the job done.
Smartphone-Link Display (SDA) System
The new standard technology in most Mitsubishi models, SDA technology is the new incarnation and the first true generation of an infotainment system released by Mitsubishi Motors for its lineup. As it says in the name, the SDA can connect to consumers' smartphones to offer Google Android Auto™ or Apple CarPlay and other capabilities. These include getting directions with the SDA inbuilt nav system, Google Maps™, or Waz; making phone calls with Siri voice control, which also allows consumers to listen to voicemail, read, send, and reply to text messages; able to listen to the music of their favorite artists, songs, podcasts and playlists; and using compatible apps. Meeting the standards of infotainment systems today, the SDA does it all.
Software-Defined Vehicle
A theme during the 2022 CES was automakers giving consumers the ability to bring their digital life with them onto the road via their vehicle. Over the years, automakers have been finding more and more ways to connect consumers to their cars remotely through their phones and now smart speakers with their growing popularity (Amazon Alexa and Google Home). A big name in tech, Google, has been signing partnerships with many automakers to add Google features to upcoming models, but what may be most surprising is the Google Android-based infotainment systems said to show up in future Mitsubishi models. Set to originally start production in 2021, understandably, things are a little behind schedule.
According to the Alliance 2030 roadmap, however, the next Mitsubishi model to come with a new infotainment system will be operated solely by Google software, basically the Android operating system, and will more or less be a computer-on-wheels. Better yet, we can expect this Google-powered Mitsubishi by 2025 if all things go well. That, plus Level 3 and Level 4 autonomy in 24 upcoming models from the Renault-Nissan-Mitsubishi Alliance, and there is a lot to look forward to in the next decade. Interested to know more? Want to keep up to date on what's new for the Renault-Nissan-Mitsubishi Alliance? Follow along with us on Miami Lakes Mitsubishi social media .
Photo Source/Copyright: Mitsubishi Motors
Previous Post What Makes the Mitsubishi Mirage Lovable? Next Post Closer Look at Renault-Nissan-Mitsubishi EV Plans