Posts Tagged 'funding campaign'
Friday, February 7th, 2020
Ever since the Renault-Nissan-Mitsubishi Alliance was formed in 2017, and later announced Alliance 2022 and its six-year plan, there hasn't been a lot of word on what is going on. Yes, we hear about the occasional investment the Alliance makes through Alliance 2022, a $1 billion fundraising campaign started to help develop new startups and entrepreneurs in technology for self-driving robotaxis, car sharing networks, new EV batteries, and new forms of EV charging. Aside from that, there hasn't been much talk about plans for 2022, two years away. When we take a look at the past few years, progress has slowly been building, and after a meeting between the top leaders of each automaker, the three agreed to share new medium-term business plans around May 2020.
This is great news! Assuming the six-year plan started in 2018 (although it's more like five years if it ends in 2022), the Alliance is at the halfway point and thus has new plans to put into play at the halfway point. Nissan Motor Co., Renault SA, and Mitsubishi Motors Corp. (MMC) have all agreed to share their respective new medium-term business plans following an agreement at a meeting held between the top leaders of the three-way automotive alliance at Nissan's headquarters in Yokohama, Kanagawa Prefecture, south of Tokyo. Nissan President Makoto Uchida had this to say –
"Under the plans, one with the greatest competitiveness will lead the other two in each category, such as compact cars and electric vehicles."
Simply put, the Alliance is turning into a triangle of sorts. One automaker with success and already proving to be a competitive name in the industry will share technology and success with the other two so that they may also be successful while still remaining competitive internally as well as externally. This is abundantly clear with Mitsubishi Motors, initially slated to be in charge of plug-in hybrid electric vehicle (PHEV) development. We could say the automaker is already well on its way with concepts like the Mitsubishi Engelberg Tourer at the 2019 Geneva International Motor Show, or the Mi-TECH concept at the 2019 Tokyo Motor Show, a plug-in hybrid electric engine that replaces the need for an internal combustion engine with a lightweight, compact gas turbine engine-generator powerful enough to drive a small SUV, and able to be powered by various fuel sources, including diesel, kerosene, and alcohol.
When it came to electric vehicle technology, Mitsubishi Motors had okay success with the i-MieV, but the Nissan Leaf has been a success story for all-electric vehicles and Nissan. As luck would have it, Nissan also recently announced the development of a new cross-brand EV platform that will not only be available to all three automakers for future all-electric and battery-electric vehicles, but will also be flexible. This means that the new platform can be utilized by either automaker, and changed based on the size, style, and purpose of its intended use, and most likely different powertrains as well.
Could we see an electric Mitsubishi Mirage? The next-gen Mitsubishi Mirage is supposed to be based on the Nissan Juke, and if electric vehicles and compact cars are on the docket for mid-term business plans, is it really such a farfetched idea? We don't think so. Tell us your thoughts. Join the discussion about the promising new business plans on Miami Lakes Mitsubishi social media.
Photo Source/Copyright: nippon.com
Monday, November 19th, 2018
The four-year plan for the Renault-Nissan-Mitsubishi Alliance is well underway with Alliance 2022 and the current funding campaign, Alliance Ventures. Earlier in 2018, the alliance made five investments in several companies and startups that shared similar interests with their Alliance 2022 plan. Recently, the alliance has used Alliance Ventures to invest in a sixth company that's going to change the way consumers view electric vehicles.
Enevate
One of the largest reasons consumers shy away from alternative fuel vehicles like plug-in electric hybrids (PHEVs) and especially electric vehicles (EVs), is the fear that they will be stranded if the battery powering the motor runs out of juice. Luckily, unless irresponsible, consumers can find an electric charging station nearly anywhere with the PlugShare app, and electric vehicle charging stations in Miami, Florida are becoming increasingly popular. But that's sometimes the second reason consumers are wary – needing to plug in somewhere for two hours or more is a bit of a buzz kill.
That's where Enevate is providing a solution. With their advanced lithium-ion (Li-ion) battery technology, this startup company based in Irvine, California is going to change the way people recharge PHEVs and EVs. By using what they call HD-Energy Technology, Enevate has achieved a far superior version of fast charging via high energy density.
The HD-Energy Technology has already been able to offer the following benefits:
– A 75-percent increase in charging rates, down to five minutes
– High energy density charging for EVs that have a long driving range
– Able to be utilized in warm and cold climates, as low as -40 degrees F
– The cost is lower than EV charging today
– It's safer
"We share the common goal of making electric vehicles easier to use and adopt in mass markets. We look forward to our strategic partnership with Renault-Nissan-Mitsubishi, as they are a global leader in electric vehicles and they understand the market needs of EV consumers worldwide." – Enevate President and CEO Robert A. Rango
With all these benefits, and the funding from Renault-Nissan-Mitsubishi, Enevate is almost ready to start producing their technology in high volumes. The Renault-Nissan-Mitsubishi Alliance isn't the only company to invest in Enevate, either. LG Chem, another high-profile investor, showed interest in the technology in October 2018. Now, automotive manufacturers and suppliers worldwide just need to adopt the next-generation features that PHEVs and EVs can offer, and Enevate can take alternative fuel vehicles to the next level.
Last Five Investments
Alliance Ventures has made five investments in 2018 to benefit Alliance 2022 and future concepts for the alliance auto brands. In the U.S., the Renault-Nissan-Mitsubishi Alliance invested in Ionic Materials, a firm currently developing solid-state cobalt-free battery materials for hybrids and plug-in hybrids to provide automakers cheaper ways to make high quality alternative fuel vehicles. One of the first investments though were in many robotaxi startups – artificial intelligence and autonomous vehicles are the main focus of Alliance Ventures.
The funding campaign was also used to invest in the DiDi Auto Alliance intelligent-ride sharing and autonomous technology conglomerate in China, in exchange for access to auto leasing and sales, auto finance, auto service, fleet operation, and car-sharing solutions. Another company based in China, Sinovation Ventures, is focused on developing artificial intelligence and has been backed by Jaguar, Land Rover, and Valeo. With Alliance 2022 dealing with autonomous and artificial intelligence as the main two focuses of future car concepts, it makes sense for the Renault-Nissan-Mitsubishi Alliance to also make these investments.
Curious to find out what's next for the alliance? Follow Miami Lakes Mitsubishi on social media and join the discussion online.
Photo Source/Copyright: Enevate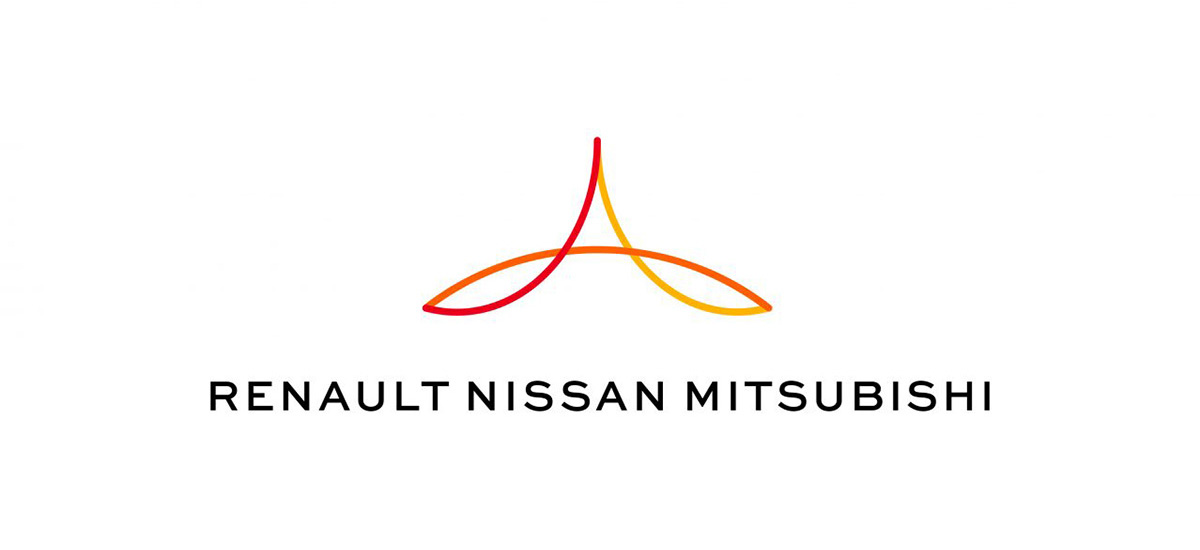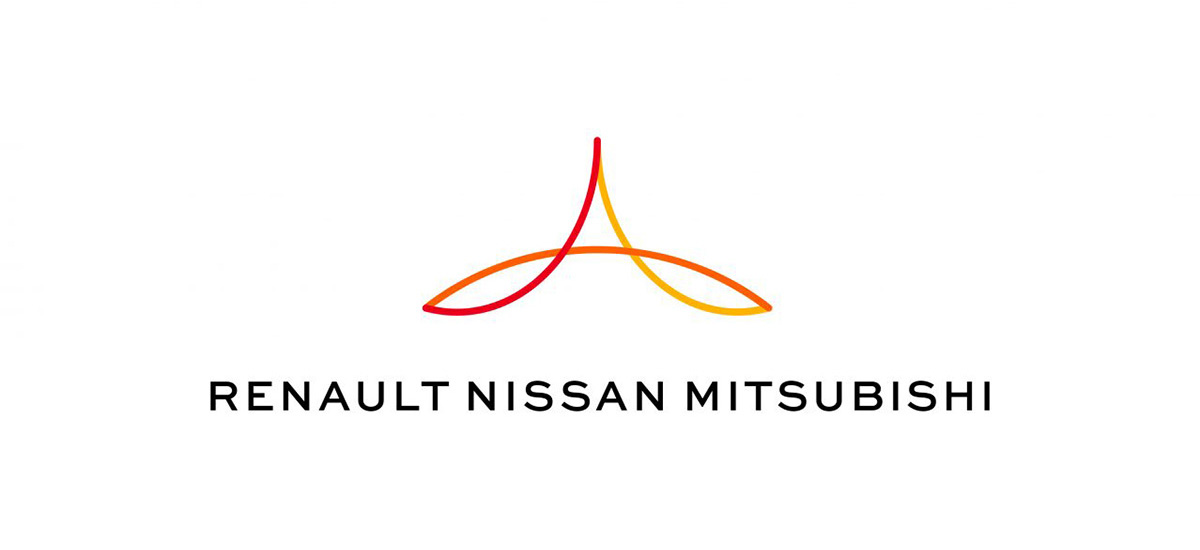 Renault-Nissan brought Mitsubishi Motors into the fold back in 2016 to create the new Renault-Nissan-Mitsubishi Alliance. Over a year, Mitsubishi Motors finished producing its last in-house vehicle, the 2018 Mitsubishi Eclipse Cross, and started to use Nissan's resources to get a running start as part of the alliance. In January 2018, the Renault-Nissan-Mitsubishi Alliance began a new funding campaign called "Alliance Ventures" to invest $1 billion in order to support open innovation, start-ups, and entrepreneurs in technology with a focus on autonomous systems, electric vehicles (EVs), connectivity, and artificial intelligence. The fund will last five years, and to start things off, $200 million was allocated for the first year's budget – $50 million of that budget has already been spent in the last five months. Here's a list of all five investments.
Overseas
Being that all three automakers are from the other side of the hemisphere, with Mitsubishi Motors and Nissan settled in Japan, and Renault in France, the investments started overseas. The first was with the DiDi Auto Alliance. Founded by DiDi, an artificial intelligence and autonomous technology conglomerate in China, the DiDi Auto Alliance is an intelligent ride-sharing alliance working on providing new smart mobility solutions in China. The main goal of the DiDi Auto Alliance aims to unite all its members to transform the business model of the automotive industry and become the largest full-capacity vehicle operator platform in the world by providing services like auto leasing and sales, auto finance, auto service, fleet operation, and car-sharing solutions. The Renault-Nissan-Mitsubishi Alliance struck a deal to help fund the DiDi Auto Alliance in exchange for their automotive services.
A France-based company, Kalray, has also received funding from Alliance Ventures, being that their current goals are very similar to those of the alliance. In addition to their plug-in electric hybrid vehicles, the alliance plans to develop fifteen models with autonomous features by 2022; Kalray is working on developing a microprocessor that can be used in autonomous driving. Sounds like the perfect match and a smart investment.