Posts Tagged 'telluride suv'
Thursday, November 14th, 2019
Ah, the seasons are changing and winter is fast approaching. All over the country, even here in South Florida, it's getting colder and in-between shopping trips and from the office to the parking lot, some of us can't wait to get into the warmth of our cars. For those of us with families, kids can't wait to hop in, no matter what dirt – or snow – they may track in. The same goes for pets, and with the old school tradition of buying a puppy for the holidays, there are sure to be a handful of consumers out there looking for a little extra room and some helpful tips on pet proofing their vehicle. Why not take a look at the roomy 2020 Kia Telluride?
The 2020 Kia Telluride is the largest SUV in the Kia Motors lineup. With three rows of seats, able to sit up to eight people including the driver, and the option to change the configurations of the cabin for cargo space, there's plenty of room to stretch out. There's plenty of legroom in every row and for those who want to keep larger dogs in the back row, it's easy to get in with the push of a button that tilts and slides the second-row forward.
Wednesday, September 25th, 2019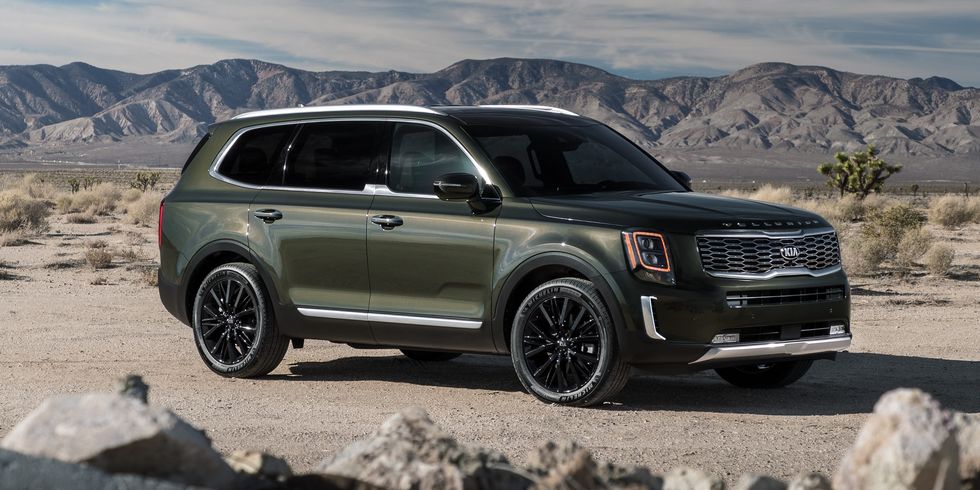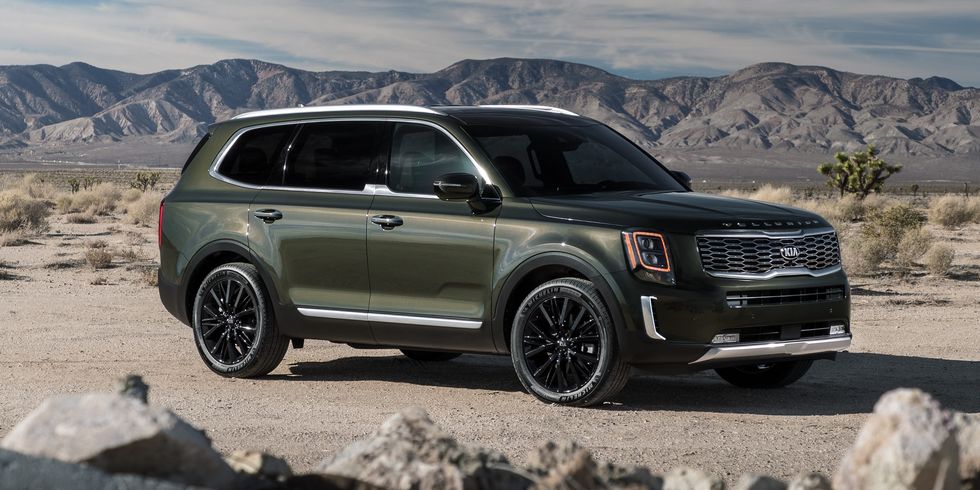 Just a few months ago, the 2020 Kia Telluride received a Top Safety Pick Plus rating from the Insurance Institute for Highway Safety (IIHS), continuing to prove that this large SUV is as safe as it is luxurious. Speaking of which, the Kia Telluride also did a number on sales for Kia Motors, with the Telluride SUV making up the bulk of sales during its release in March 2019. We're nearing the end of 2020, and the Kia Telluride continues to rake in the profits, and we know why. The audience for Kia Motors has been expanding in recent years, especially after the release of the Kia Stinger. These days, Kia has gained the attention of consumers who can treat themselves to an SUV selling for $40,000 or more.
Now keep in mind, that's not the starting MSRP of the 2020 Kia Telluride. This large SUV starts at $31,690 (plus destination fee) for a bare bones LX trim. The price range doesn't even break $40k until the high-end SX trim (four trims in total make up the Telluride lineup). So what does this all mean? When it comes to the 2020 Kia Telluride, consumers are opting in for all the goodies they can get, and why wouldn't they?
 According to a report from Cox Automotive, consumers are increasingly leaning towards high-end trims or mid-end trims with the option of adding on various packages. Of course, who could say no to the 2020 Kia Telluride SX? Boasting a long list of technology and safety advancements, such as a panoramic sunroof, Nappa leather upholstery, automatic high-beam headlamps, 20-inch wheels, a Harman/Kardon stereo, a heated steering wheel, 10.25-inch touchscreen, Android Auto and Apple CarPlay, parking distance warning for going forward and reverse, rear cross-traffic collision-avoidance assist, blind-spot collision avoidance, and much more.
Tuesday, March 26th, 2019
With the 2020 Kia Telluride going into production, Kia Motors has finally released all of the specs about this SUV in a recent press release. Now that the all-new 2020 Kia Telluride has made its official on-road and off-road debut, the new SUV is not the typical family vehicle. Built after its namesake, the midsize Telluride SUV tackled mountain passes, rugged off-road trails, and nearly every other kind of road during some test driving rounds in Colorado. It's the largest Kia model to date, powered by a 291hp 3.8-liter V6, and ready for adventure. Here are some of the highlights.
Powertrain and Engineering
Let's talk about what's going on under the hood. The only option mentioned is an Atkinson Cycle LAMBDA II 3.8-liter V6 engine, optimized with gasoline direct injection for faster combustion cycles, and able to generate 291 horsepower and 262 lb-ft of torque. Paired with an eight-speed transmission, the standard drivetrain will presumably be front-wheel drive (FWD), but all-wheel drive (AWD) is quickly becoming a popular option making its way into Kia Motors vehicles.
With four-wheel independent suspension, an available active on-demand all-wheel drive system provides enhanced driving performance by actively distributing torque between front and rear wheels depending on road conditions and driver input. The system utilizes electro-hydraulic AWD coupling to precisely activate the multi-plate clutch plate, that in turn constantly redistributes the amount of power transferred to the front and rear wheels. This is especially noticeable when switching between one of four drive modes – Smart, Eco, Sport, and Comfort.