Posts Tagged 'new york international auto show'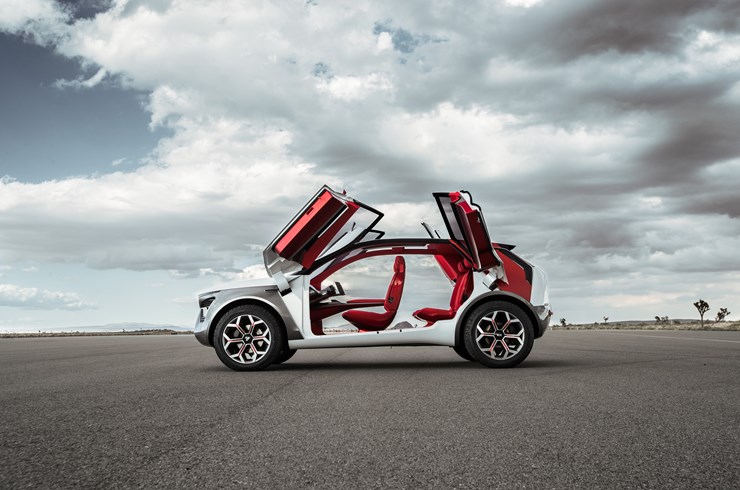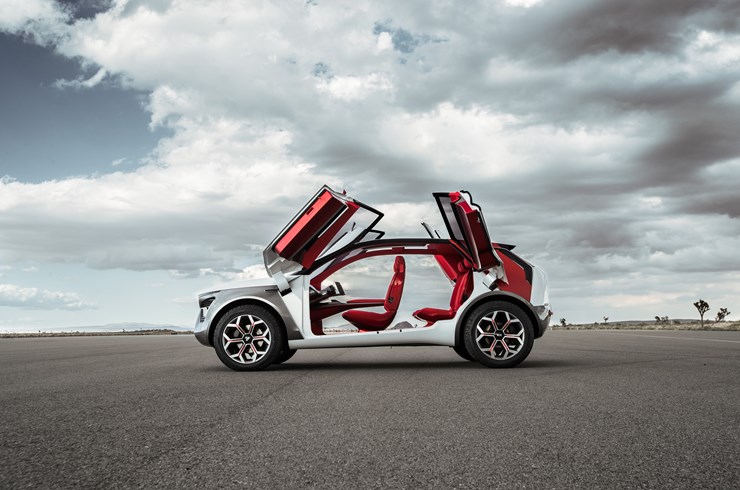 Ladies and Gentlemen, welcome to the future! It's the future of automobiles at the 2019 New York International Auto Show, having just started and running from April 19 to April 28, 2019. Many automakers have been tight-lipped before debuting any concepts this year at NAIAS, but Kia Motors was quick to start making noise a week before, and now we know why. Along with the reveal of their Kia Stinger GTS Limited Edition, Kia Motors has debuted a concept that could change the auto industry forever. Of course, like other autonomous vehicle concepts, that could be a long ways away.
The Kia HabaNiro
Although "Niro" is a part of the name as a play on words, Kia Motors isn't bringing us another rendition of the Kia Niro like they did with the many concepts of the Kia Telluride prior to its release. The Kia Niro EV, also known as the e-Niro in Europe, has already been a success. No, the HabaNiro is its own bread-and-butter design set to be an all-electric Everything Car or ECEV. Use it to commute, as a crossover, get rough like it's an SUV, go on an adventure, or have a state-of-the-art technology workroom. Yes, that last one hinges on an autonomous vehicle, and the HabaNro concept comes with level-five autonomy.
"We wanted this concept to be comfortable navigating city streets, carving turns on a coastal road and off-roading with confidence to remote wilderness adventure…We imagined a car for everyone and nearly everything. Then, when we saw the finished product, we were blown away by the imagination of the HabaNiro's creators and its laboratory of technology and we want it in our driveways." -Tom Kearns, vice president of design for Kia Design Center America (KDCA).
Although the HabaNiro may fall into the compact crossover segment, the design of the vehicle blurs the lines of them all. A four-seat wonder car with butterfly wing doors make for a spectacle, and its  protective metallic grey cladding contrasted by bright "Lava Red" aero panel and roof create a sense of vibrant energy. We swear, we think there's a spy in the auto industry or automotive designs are starting to mesh together because the below image looks a lot like the Mitsubishi e-Evolution concept.
We're three months into 2019, and with the first quarter finally over, automakers from all over the globe are releasing their sales numbers for Q1 2019. It seems like many automakers did fairly well so far, and today we'd like to focus on Kia Motors. With two new vehicles being released in the same year, next-generation debuts, and their presentation at the 2019 Geneva Motor Show, we're expecting great things. When it comes to sales, the Telluride arrived on American shores, and March 2019 marks the best first quarter performance for Kia Motors since 2016.
Sales Driven by Telluride
This makes complete sense. The Kia Telluride SUV is a vehicle that has been in the spotlight many times. New York Fashion Week 2018 had a surprise when the Kia Telluride showed up, personalized to match Maxwell's Texas-inspired SS 2019 collection, whilst also showing off its functionality for an adventurous lifestyle. During SEMA 2018, Kia brought a total of five Kia Telluride concepts to demonstrate its ability to suit any lifestyle. With every presentation, the auto market was convinced that the Kia Telluride is more than just the largest SUV by Kia Motors today.
"Demand for the all-new Telluride has exceeded our own high expectations and the increased showroom traffic helped Kia to a strong first quarter close…As we begin the second quarter with a new advertising campaign for the 2020 Soul, we anticipate consumer interest in the Kia brand will continue to grow well into the spring and summer sales period." – Bill Peffer, vice president, sales operations, Kia Motors America
For March 2019, Kia Motors America reported 55,814 vehicles sold. The all-new Telluride SUV makes up about a tenth of those sales, with 5080 units sold during the vehicle's first full month of nationwide availability. What a rush! Not only did the Kia Telluride spearhead sales into the best Kia Motors has had during Q1 since 2016, but March sales also marked the month when the automaker surpassed more than 8 million Kia vehicles sold since entering the U.S market in 1994. Bravo, Kia Motors.
Wednesday, April 19th, 2017
We didn't expect it, but Kia Motors played a strong hand at this year's New York International Auto Show with the debut of the new 2018 Kia Rio sedan and Rio 5-door. Aside from dimensions, the hatchback door, and cargo space, the Rio sedan and 5-door models are very similar and they both have style and power in spades.
Powertrain and Drivetrain
Available in three trims, the all-new 2018 Rio models are powered by an enhanced Gamma 1.6-liter GDI four-cylinder engine with VVT. "GDI" stands for "gasoline direct injection," and it is a high-pressure fuel system currently taking over the way automobiles get their fuel into the combustion chamber. "VVT" stands for "variable valve timing," and the Kia Rio has its own variable intake system designed to improve fuel economy. The power output adds up to 130 horsepower and 119 pound-feet of torque. The engine can be paired to either a six-speed manual or six-speed automatic transmission.
Driver handling has also gotten better, with the engineers of the Kia Rio sedan and Rio 5-door refining the driving experience with a newly designed front suspension, 11-inch disc brakes up front and drum brakes in the rear for stopping power*, and increased durability to take the brunt in the event of a collision, all while still reducing the weight of the 2018 Kia Rio. The construction of both also implements reduced noise, vibration and harshness (NVH) technology to dampen sound pathways and keep the cabin nice and quiet.