Posts Tagged 'kia stinger limited edition'
The 2018 Kia Stinger has a lot going for it. A new sports car from Kia Motors, many wanted to get their hands on the Stinger to make modified versions, one of which popped up at the 2018 Chicago Auto Show. Kia Stinger Limited Editions were also released by Kia Motors a year after its debut to celebrate their newest addition and achievement. The 2018 Kia Stinger has won many awards since its release, and most recently was just named by WardsAuto for the "Best Interior Trophy." With a starting MSRP of $31,900*, the 2018 Kia Stinger is more affordable than many expensive cars known to drag race. The Kia Stinger GT is even faster, and we're going to pit it against some of the fastest cars that should probably rethink their price tag when the affordable Kia Stinger GT does laps around them.
Kia Stinger GT
Starting at $38,350*, the middle trim of the 2018 Kia Stinger lineup is the Kia Stinger GT. Powered by a twin turbocharged 3.3-liter DOHC V6 engine that can generate 365 horsepower and 376 lb-ft of torque, the Kia Stinger GT has a powertrain optimized for success and high performance. The DOHC design stands for "Double Overhead Camshaft", and it's a design that basically splits the work of an engine's cylinders (six in this case) in half to take stress off the engine and allow it to perform more smoothly. This engine has also been optimized with continuously variable valve timing (CVVT) technology to increase the frequency the V6 cylinders intake gas and air and exhaust the resulting fumes, and uses gasoline direct injection for faster fuel delivery into the combustion chamber. Idle Stop and Go has also been integrated to save fuel economy when the engine idles, such as in stop-and-go traffic.
The 2018 Kia Stinger GT is said to have a 0-60 mph time of 4.7 seconds. We know it's power, and we know it's price. Now take a look at some of its competitors that think "high-performance" equates to "more expensive."
Porsche Panamera
Yeah, we all know a Porsche is a "great car", maybe even one of luxury given the starting price of $86,050 (dang!) And that's for the standard trim; the trim we're putting up against the 2018 Kia Stinger GT starts at $90,650 and is powered by a turbocharged 3.0-liter turbocharged V6 engine that can only generate 330 hp and 331 lb-ft of torque (lol, really?) All that money for a weaker engine that accelerates from 0-60 mph in 5.2 seconds? Pffft, next!
Wednesday, March 28th, 2018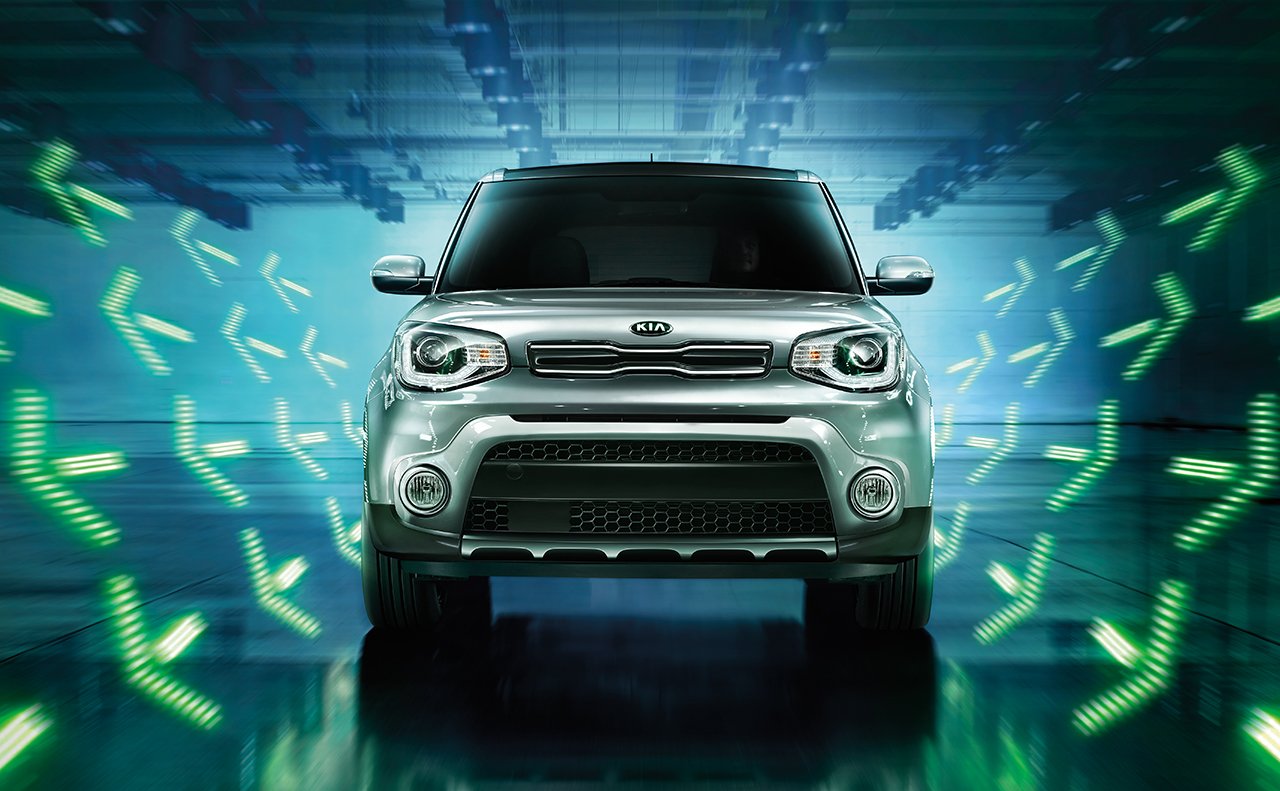 A few weeks back, the Kia Soul surpassed a large sales mark by selling over one million Kia Souls in the United States. It was then that it became clear that Kia Motors was going to own 2018 in the automotive industry, especially in the North American market. Ever since Kia debuted the 2018 Kia Stinger with The Curve Ahead promotion at the Detroit Auto Show and finally unleashed the 2018 Kia Stinger to dealerships, Kia Motors just keeps blowing up. So we thought it's time for a recap of all this good news.
One Million Special Edition
To celebrate the Kia Soul's one millionth vehicle milestone, Kia has created a special edition package, already available at Miami Lakes Automall. The One Million Special Edition comes with many features found as an optional add-on for the Kia Soul Plus, including – projector low beam headlights, a two-tone roof paint job and treatment, 18-inch alloy wheels with a unique finish, a unique body kit with a rear spoiler, and a unique front grille treatment. The cabin has been spruced up with a leather-wrapped steering wheel and shift knob, center console USB chargers, cloth interior seats with red stitching, red interior accents, a supervision meter cluster with color LCD, a power adjustable driver seat with lumbar support, a power adjustable passenger seat, a cargo net, special edition carpeted floor mat, cargo tray, and an auto-dimming mirror with HomeLink and Compass. There's also a tech upgrade, including an Audio package, UVO eServices on an 8-inch touchscreen with navigation, a Harman Kardon premium audio system, and push button start with Smart key. You can shop our available Kia Soul inventory to find one now.