Posts Tagged 'kia sonet'
Wednesday, September 9th, 2020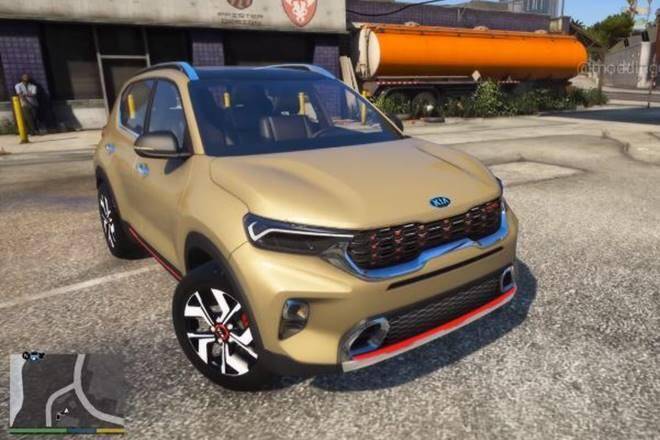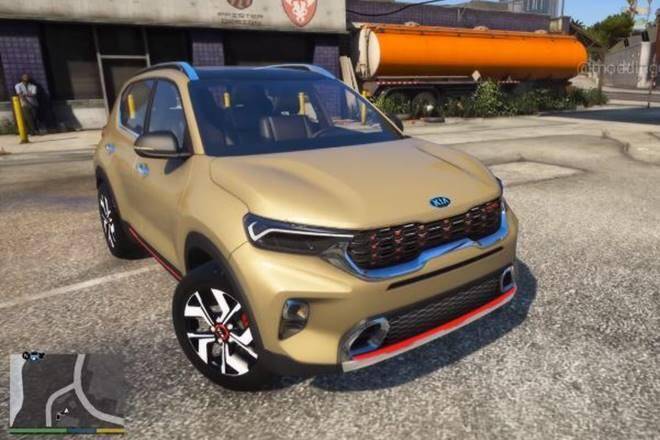 Hey kid, you wanna steal a new Kia Sonet? No, seriously, you can – on a digital scale. Kia Motors is one automaker that has been finding new ways to connect to the younger generation filling up the demographic of prospective car buyers, and it's a smart move. If there is any way to connect with younger folk, it's pop culture. In early, Kia Motors became the official sponsor for the European League of Legends Championship Series and sponsored upcoming K-Pop band BLACPINK for their world tour (why not BabyMetal?), and continues to find ways to connect with those who are always connected, by offering the ability to purchase an electric vehicle (EV) charger right off of Amazon. So, how is Kia Motors connecting with us now? You can steal a Kia Sonet in Grand Theft Auto V.
Okay, so Grand Theft Auto V is a bit old, launched in 2013, but Rockstar Games is continuously re-releasing this open-world freedom, storytelling, mission-based game, and for the latest release, Kia Motors jumped in to offer consumers the chance to drive the Kia Sonet before they buy it – you just might have to steal it. That is the way most cars are acquired in a video game called "Grand Theft Auto". With the Sonet currently being manufactured at Kia Motor's facility at Anantapur, Andhra Pradesh, it may be some time before the global release of this beauty sets foot, or more so tire, on American soil.
Tuesday, August 18th, 2020
We learned about the new 2021 Kia Sonet, another vehicle making a global release from Kia Motors. We're pretty excited that the South Korean automaker is starting to make this move of sharing more new models with its international markets, especially here in the U.S. Kia Motors is no stranger when it comes to America – this automaker competes with the big boys, and the more cool concepts they bring our way, the better. Following quickly on the heels of two new additions, the 2020 Kia Telluride SUV and 2020 Kia Seltos Compact SUV, the 2021 Kia Sonet joins the family, another compact SUV but the baby of the family. Check out all of the highlights!
Performance
Kia Motors is definitely changing it up with the powertrain when it comes to the Kia Sonet. There are just so many options – three engines, five transmissions, and the Sonet comes with Kia Motors new Smartstream six-speed intelligent manual transmission (iMT). There are two gasoline engines, the versatile Smartstream 1.2-liter four-cylinder and a 1.0 Turbocharged engine with Gasoline Direct Injection. For those looking for a cleaner burn, there's also a diesel option, the efficient 1.5-liter CRDi diesel engine. Between these three engines, consumers may have the option for a five- or six-speed manual transmission, an intuitive seven-speed DCT, a six-speed automatic, or Kia's revolutionary new six-speed Smartstream iMT. If that doesn't sound like enough personalization, the Sonet also offers Multi-Drive and Traction Modes for added convenience, driver-confidence, and safety.
Wednesday, August 12th, 2020
The 2020 Kia Seltos was a real surprise for North America wasn't it? Originally built for and sold in the India market, we didn't think Kia Motors was going to bring the compact SUV to the states. After all, they have plenty of models overseas we may never see. Maybe it was the success, selling 50,000 Kia Seltos units in two months, or maybe it was the transition of the Kia Optima into the 2021 Kia K5. Whatever the case may be, Kia Motors is starting to share the love on a global scale, and the Kia Seltos was just the first. The next vehicle to come from the South Korean automaker is the all-new Sonet, a smart urban compact SUV made in India but aimed for global outreach.
Manufactured at Kia's state-of-the-art production facility at Anantapur, Andhra Pradesh, the Kia Sonet was revealed during a digital presentation held by the Kia Motors Corporation. Another compact SUV, this is growing proof that Kia Motors may be downsizing, shifting to manufacturing more sedans and even micro electric vehicles. Bring it on! It's about time another great vehicle came from Kia that can handle a sharp turn, and if it takes a smaller SUV, and eventually a crossover to get there, so be it. A mid-cycle refresh of the Kia Stinger is not enough!
Although many auto shows were cancelled after the outbreak of the Coronavirus, there were still a handful of shows that made the cut before everything started shutting down. One of these was the Delhi Auto Expo in February 2020, where the Kia Sonet concept was first unveiled. Its reception went well, and that was all Kia Motors needed to put the vehicle into production. Sales of the vehicle are already set to commence in India, with sales in Kia's global markets soon after.
"We are extremely excited to introduce the Sonet, which is made in India for the world. After the success of the Seltos and Carnival, we are confident that Kia will revolutionise yet another market segment in India with the Sonet by addressing the unmet needs and aspirations of customers…The Kia Sonet is designed and developed to deliver a best-in-class experience in quality, design, technology, features and drivability to attract a wide spectrum of customers across segments. The Sonet will be produced at our state-of-the-art Anantapur plant to Kia's exacting global standards, and we are sure it will be received with enthusiasm by new customers and existing fans of the brand alike." – Kookhyun Shim, MD and CEO at Kia Motors India
A testament to the new Kia Motors slogan, building vehicles that are as fun to drive as they look, the all-new Kia Sonet doesn't just come with an expressive style for a luxurious yet youthful appeal, but it comes with a strong road presence with its compact body, Kia's signature 'tiger-nose' grille, and sporty silhouette – a trend in Kia Motors design started with the one-and-only Kia Stinger sports car. Offering over 30 segment-best features and 57 UVO Connect features with new technology, there's just so much to talk about when it comes to this compact SUV. So, look for our highlights page when we talk about all the all-new 2021 Kia Sonet has to offer. Be sure to keep your eyes on Miami Lakes Kia social media to find out when the Kia Sonet goes on sale in the U.S. market.
Photo Source/Copyright: Kia Media