Posts Tagged 'kia corp'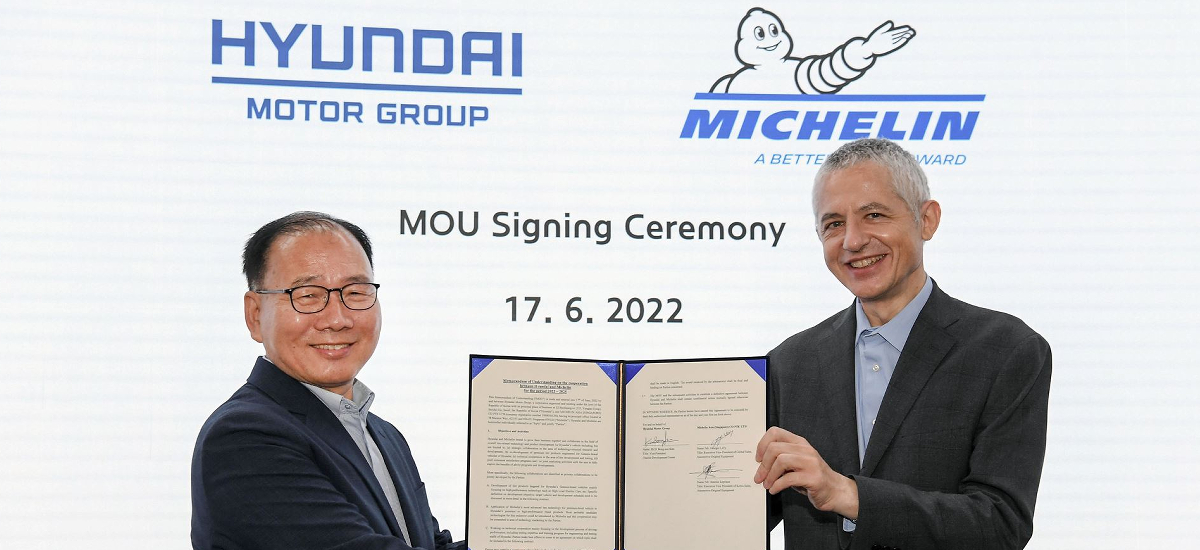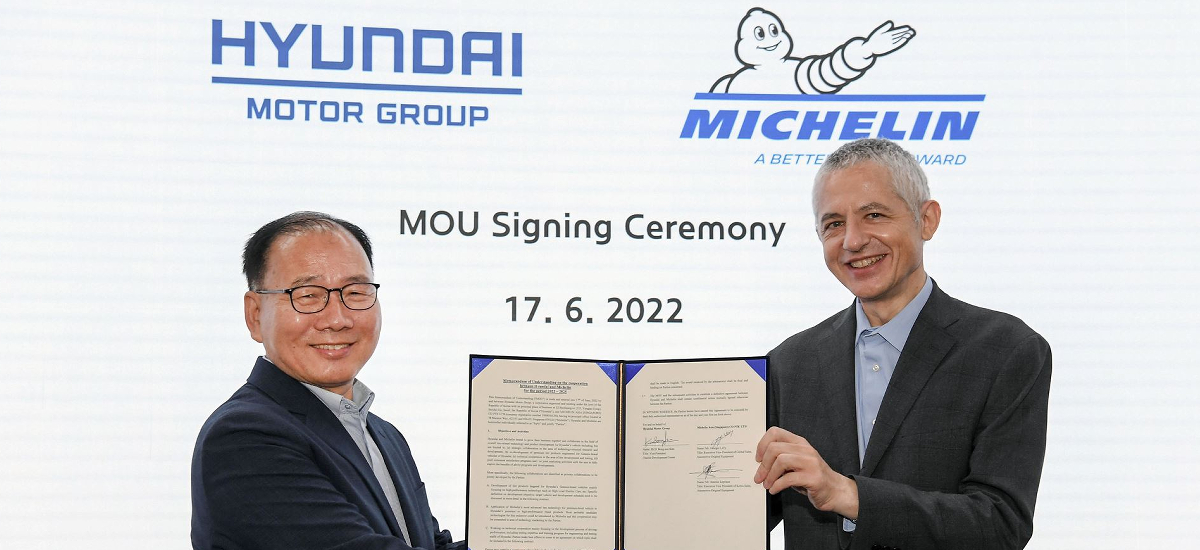 Automakers from all over the world have been busy signing partnerships and contracts to boost their resolve for the shift to electric vehicle (EV) and battery-electric vehicle (BEV) production. Some automotive groups have been a little late to the party, but the same can't be said for the Hyundai Motor Group (HMG). With Kia Corp under the umbrella, the South Korean automaker has been steadfast in producing EVs, claiming to be the next all-electric automaker and shifting its resources into EV production. With a recent increase in investing into EV production, Kia will also benefit from the new contract between HMG and Michelin to develop the next generation of tires for premium EVs and work towards clean mobility.
This won't be the first time the two names have worked together. In fact, the new agreement is a follow-up to a preceding five-year partnership that was signed in 2017. The partnership helped to develop exclusive tires, notably for the Hyundai IONIQ 5. Extending this new partnership, over the next three years, the goal is to jointly develop new innovations in EV tires, including eco-friendly tires with made from more eco-friendly materials; tires optimized for next-generation EVs, and a real-time tire monitoring system that will one day help advance the development of autonomous driving technology.
(more…)