Posts Tagged 'geneva motor show'
Thursday, March 7th, 2019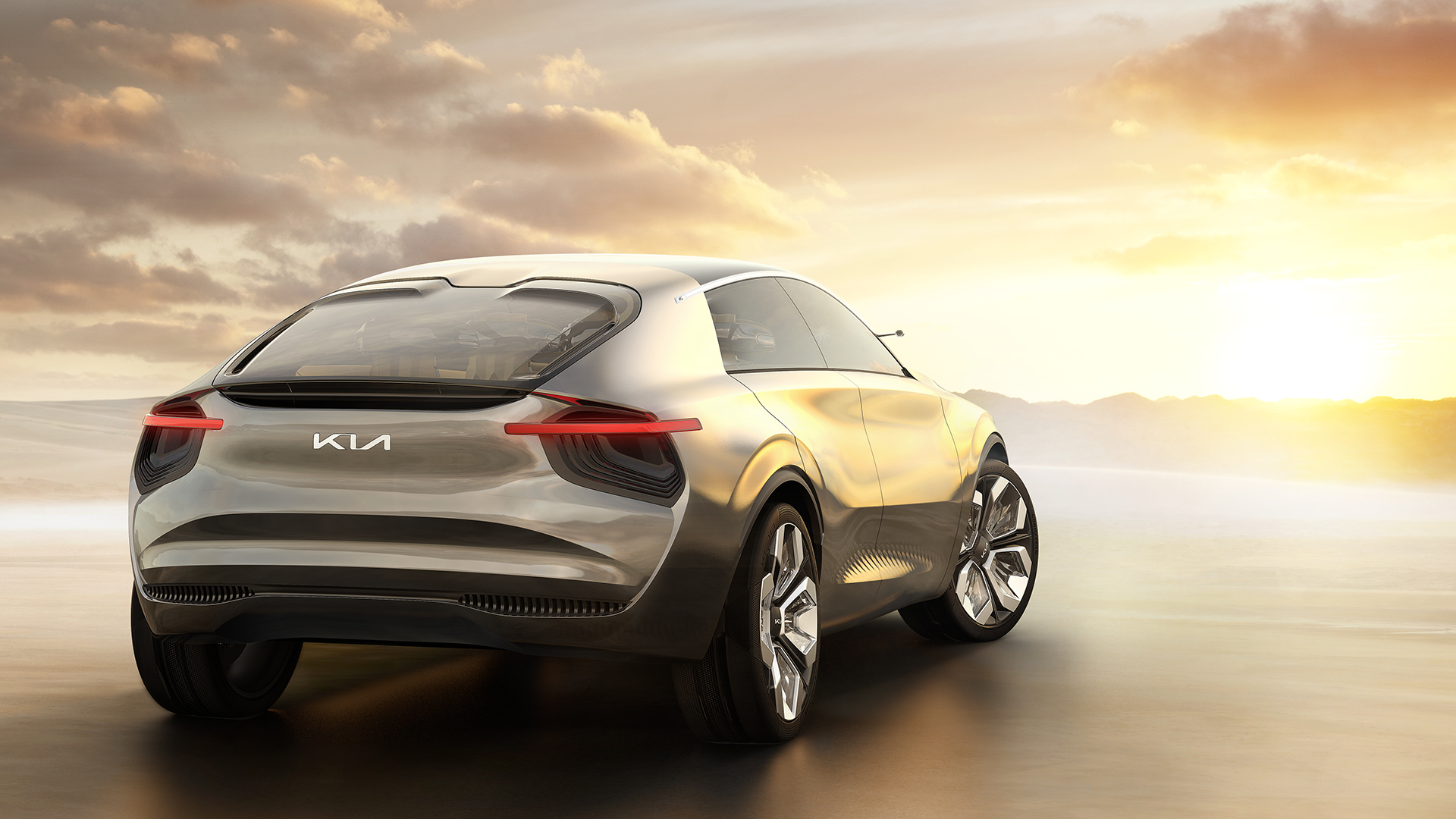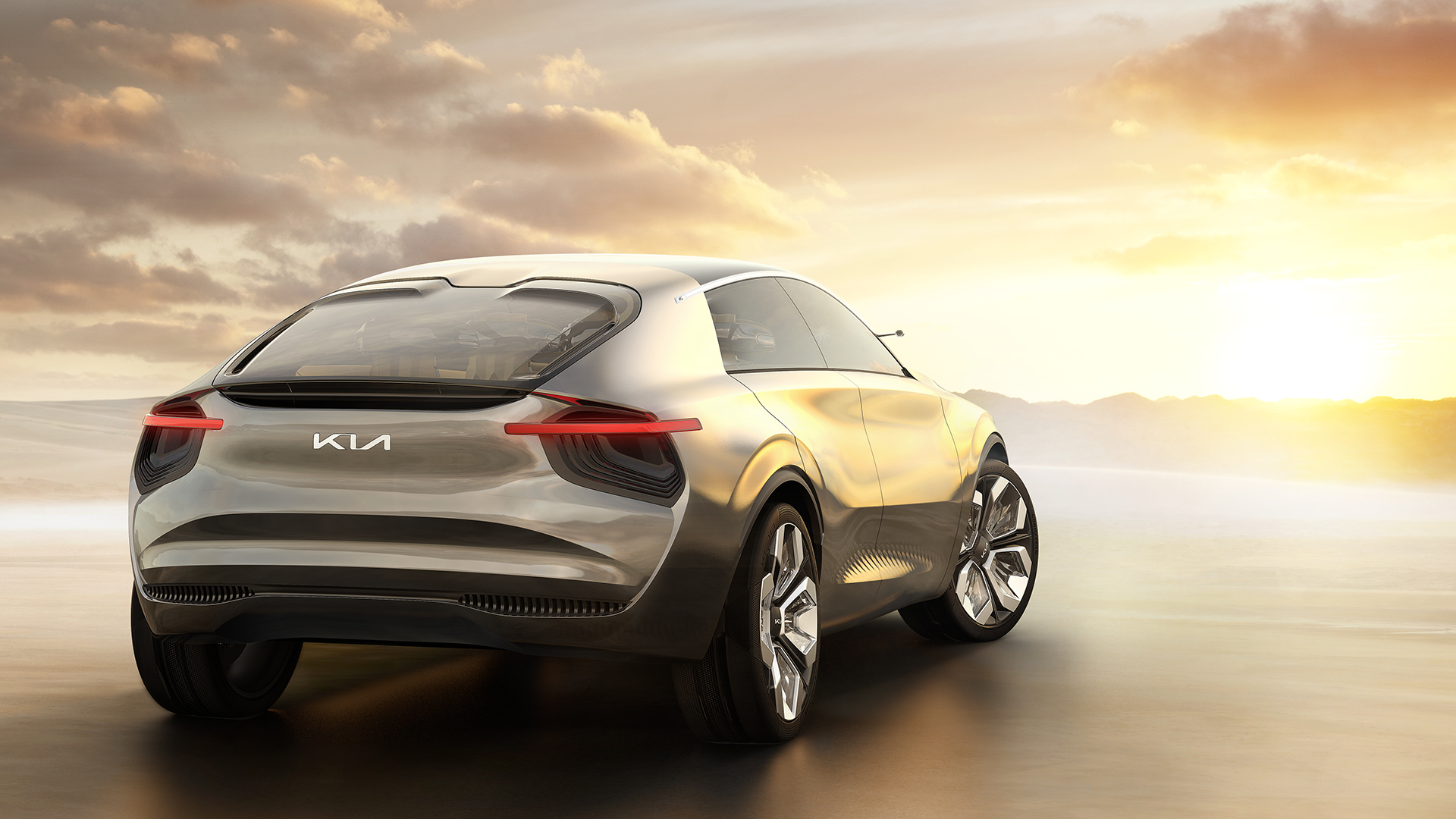 Just a week before the 2019 Geneva International Motor Show, Kia Motors teased its new electric vehicle concept model, and now we know what it is. Unveiled at the motor show is "Imagine by Kia". That sounds more like a tagline than a model name, but at the moment, that's what the automaker is calling this handsome, muscular not sure if it's a mid-size crossover or four-passenger family car concept. With the intention of making electric vehicles fun to drive and no longer a luxury or niche, Kia Motors is focusing on the design and performance of the new electric vehicle along with its powertrain and range.
"Automotive design is about capturing the heart and making it beat that bit faster for that bit longer. We believe that there's absolutely no reason why that should change simply because the car is electric…That's why our all-electric concept is designed to not only get your pulse racing but to also signpost our holistic and emotional approach to electrification." – Gregory Guillaume, Vice President of Design for Kia Motors Europe
"Imagine by Kia" will be the automakers first foray into a purely electric vehicle. This isn't to say they don't have all-electric vehicles, such as the Kia Soul EV or the Kia Niro EV (also known as e-Niro). Unlike the award-winning e-Niro electric crossover and the electric Soul hatchback, "Imagine by Kia" is the first of its line, not based on an already successful gasoline-powered sibling. That's what Kia means when they call it their "first pure electric" vehicle.
Tuesday, October 16th, 2018


Back in March 2018, the 2018 Geneva Motor Show took place overseas in Switzerland. During that time, like every year, many automakers showed up with their own new vehicle concepts and debuts. The Renault-Nissan-Mitsubishi Alliance showed up to give the Mitsubishi Outlander PHEV and the Renault EZ-GO concept some love. The Hyundai Motor Group was there as well, shining some light on the Hyundai Le Fil Rouge and 2019 Hyundai Kona EV. When we see Hyundai, we know Kia Motors isn't too far behind. They showed up to debut their new GT lineup, and with the recent news about Kia Motors going GT, it would seem the new lineup is true – starting with the Rio GT.
Earlier, when we learned Kia Motors is turning into a GT brand, we were pretty surprised. After all the good the Kia Stinger is doing for the automaker, we thought performance was the way to go, but that's not necessarily true. Yes, the Kia Stinger is an award-winning vehicle, but it was also the first sports car Kia designed with a GT trim. This was actually the first test of a GT vehicle, and after all the good reviews, Kia Motors went on to expand their GT lineup with the 2019 Kia Forte GT, debuted in Korea in early October 2018.
Wrap around back to the 2018 Geneva Motor Show, because that's where our next GT model is coming from. Around the time of its debut, the new Kia Rio GT line looked like a sporty hatchback that shared design cues from the Kia Stinger, a fashion sense we'll be seeing on many Kia Motors vehicles going forward. When introduced on the auto show floor, the Kia Rio GT was sporting a revised Stinger-esque front grille, 17-inch alloy wheels, and a black boot spoiler.
There was also talk about vehicle autonomy, but every automaker is talking about autonomy these days. Since then, tidbits about the Kia Rio GT lineup have come from news sources and the Kia Motors website. With new style, a turbocharged engine, and smart technology, the GT lineup is going to start a new wave for Kia Motors. We're just not sure which vehicle will become the new Halo car for the automaker.
Tuesday, March 28th, 2017
Kia has been kicking some auto industry butt hasn't it? When they unleashed the Kia Stinger, we were all pretty impressed. Then came the Niro, a hybrid crossover, and we were happy to see another green vehicle. Now they've unveiled a Kia Niro PHEV, and we couldn't be more stoked about its debut.
When turning a hybrid vehicle into a plug-in hybrid electric vehicle (PHEV), two of the biggest changes is how you charge the battery and the size of the battery itself. In terms of the Kia Niro PHEV, the vehicle gets a bigger 8.9 kWh battery. The battery will be paired with its standard 1.6-liter gasoline direct injection engine, and due to a larger battery, its electric-only driving range is currently said to lie somewhere between 25-34 miles on a single charge in tandem with regenerative braking.
PHEVs tend to have two or three charging ports, with the third usually set up to charge a majority of the battery in half an hour. There is no word on the set up the Kia Niro PHEV will have yet, but rest assured it will have the usual Level 1 (120v) charging port for overnight charging and a Level 2 (240v) charging port for quicker (about 3 hours is the standard) charging at public stations. Although not a lot of news on the PHEV yet, there is one surprise Kia gave us that might interest crossover drivers that use it to carry equipment.