Posts Tagged 'ev6 first edition'
Wednesday, June 16th, 2021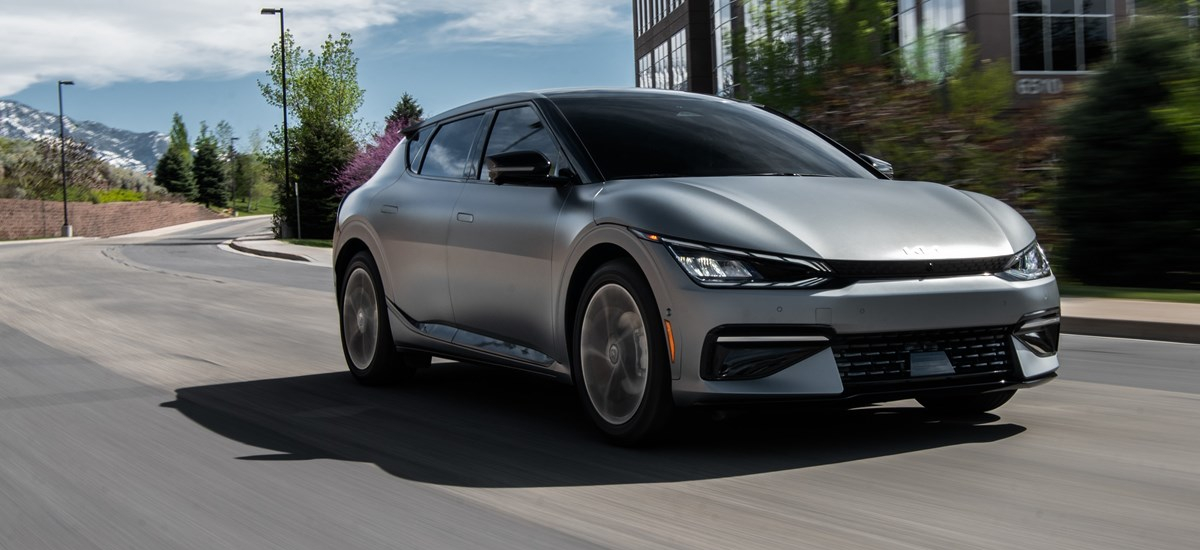 There have been a few hiccups with the Kia EV6 First Edition model. Aside from the reservation website going down on June 3rd – which reopened on the 8th – the global chip shortage for semiconductors is going to be a hard hurdle to jump as the year goes on and chips become more scarce. After all, what is an electric vehicle? The First Edition EV6s may be the only units available of this new model, with a limited run of 1500 units. They were all available for reservation on Kia.com, but don't rush to the manufacturer website. All 1500 units have already been bought up by fans and consumers alike.
"Kia welcomes the first EV6 buyers who join us in this historic movement…Kia's 'electric lifestyle' delivers a unique combination of luxury, performance and technology and the First Edition EV6 will provide owners with an experience all of their own." – Sean Yoon, president and CEO of Kia North America and Kia America
This shouldn't be a surprise. Any time an automaker launches a Launch Edition of a new vehicle, or even a special edition, they go fast. Consumers can't seem to resist the temptation when they see the words "limited" or "special". On top of the reserved EV6 unit, consumers also got to choose one of three gifts that would come with the EV6 First Edition model. Consumers who reserved a unit could also choose (1) an at-home vehicle charger with a 1000 kWh credit within a national charging network, or (2) an Apple Watch. Personally, I hate Apple products, so I can proudly say over 80-percent of registrants chose the smart option – an at home charger. Seriously though, if buying an electric vehicle, getting an at-home charger just makes sense. For those that picked the smart watch, all it does is allow them to link up with EV6's suite of Kia Connect services – something you can do with a smartphone, albeit. Bravo on that choice.