Posts Tagged 'electric SUV'
Tuesday, November 16th, 2021
Kia Corp has been making a lot of changes recently, and all of them have paid off. Releasing a GT-line, going all-electric, Kia Motors changed into Kia Corp with a new logo and a new future for the lineup. First teased during the 2019 Geneva International Motor Show, Kia shared a new EV concept, "Imagine by Kia", and its first all-electric concept, the Futuron. Kia was quick to release its first all-electric vehicle with no predecessor, the Kia EV6, and the reception was amazing. The Kia EV6 First Edition quickly sold out, and it seems like there is no stopping the "Plan S" strategy Kia put in place to ensure a foothold in the EV market for the automaker for years to come. With the success of the EV6, Kia Corp teases a new all-electric vehicle, the Kia EV9.
Not too long ago, spy shots of a new all-electric vehicle by Kia were caught and spread around the internet. Rumor was, this vehicle in the testing phase was an all-electric SUV by Kia, set to follow the successful EV6. If an all-electric hatchback could be so popular, than just think of the possibilities for a crossover and an SUV. Consumers love these vehicles, and the saturation of SUVs and crossovers in the auto market today is proof of that. It would seem that the rumors were true, because Kia Corp just revealed the first official images of the Kia Concept EV9, an all-electric SUV concept that will hit the streets soon enough.
The design language of the automaker has been shifting in recent years, with the automaker becoming more sports-car inclined. Many vehicles come with that "swept-back hood" look, a new front fascia is slowly starting to surface, and all-wheel drive is almost always available. With the automaker splitting off into multiple directions, the all-electric lineup needs to be able to separate itself at face value, and the EV9 concept is teasing the future look of Kia electric vehicles with visuals that show a new design that is ultramodern and state-of-the-art, pioneered by an advanced all-electric powertrain.
Many automakers have also placed a focus on lifestyle these days. Vehicles aren't just about getting from point A to point B anymore. Consumers don't just buy a car with the daily commute in mind. People want a car that can match their lifestyle and their needs, whether a soccer mom or hiking through a National Park. Kia Corp is tackling this with its Plan S strategy. A two-fork path, one path is all about electric vehicle (EV) development, currently well underway. The other path is purpose-built vehicles, currently in development, to produce vehicles with a sole purpose in mind in addition to transportation. The first test is a new ride-hailing service founded by Kia Corp.
Circling back to the new EV9 concept, Kia seems to be using its new design language in the exterior with recreational cues and an athletic stance, whereas the cabin is flexible, adaptive, and a new steering wheel has been teased. An ultra-wide display may make up the entire dashboard, and more interior features are said to be previewed soon. Expect more after Kia unveils the Kia Concept EV9 during the AutoMobility LA, November 17, 2021 at the LA Convention Center.Follow along with us on Miami Lakes Automall social media to get all the details about the new Kia EV9.
Photo Source/Copyright: Kia Media
Friday, October 22nd, 2021
Well, it's finally happening. Back in 2019, Kia announced that it was going to become an all-electric automaker. This announcement also came shortly after Kia announced that the automaker was also going to start three new lines – GT for high performance, X for adventure and off-road activity, and the EX Designer Collection for adding high-end features to low-end trims. It was a lot to take on, but Kia was quick to release the concept for the Kia Futuron, now known as the Kia EV6. It all started with the Imagine by Kia concept during the 2019 Geneva International Motor Show, and the automaker is not stopping. The newest PR teases an all-new SUV, and all signs are pointing to the next all-electric vehicle, an EV Kia Telluride.
Okay, take that one with a grain of salt. Yes, there was a leak from inside sources about an electric vehicle (EV) variant of the Kia Telluride, and after producing an already popular electric crossover, working on an SUV is the next step. If an automaker can make an electric SUV and a crossover, than a large car or sedan is easy – the market is already saturated by SUVs and crossovers, please bring back smaller cars, I'm begging you – but the electric SUV may follow the pattern of the EV6 and may be named the EV7 or EV8. With the K8 luxury sedan coming out, EV7 makes more sense and will avoid some confusion with the Kia K5/Optima also using numbers in the name.
Like we said, the Kia EV6 is already incredibly popular. Kia Corp announced the First Edition of the EV6 available for preorder on the manufacture website, and it's already sold out. The Kia EV6 First Edition comes with an Augmented Reality (AR) Head-Up Display, Remote Smart Parking Assist, a wide sunroof, 20-inch wheels, a premium 14-speaker Meridian audio system with a two-year subscription to SiriusXM, dual-motor all-wheel drive (AWD) and a 77.4 kWh battery with a 160kW front motor and a 270kW rear motor. Built off of the GT trim, not only is the Launch Edition the most high-performing of the lineup, but it comes with plenty of the great technology in the EV6 we discussed in the past.
Knowing how successful the Kia EV6, it makes perfect sense that the Kia EV7 SUV will be next. However, the PR is a bit mysterious when it comes to the all-new SUV by Kia Corp. Making its virtual debut October 27, 2021, there will be plenty of new information on the date, especially with sales set for early 2022. All we know now, based on the PR, is this SUV can come front-wheel drive (FWD) or all-wheel drive (AD0, standard advanced safety features like advanced driver assistance systems, plus high-tech entertainment options. Add in a little off-road capability and all-terrain tires, this SUV sounds like it's ready for an adventure? But is this all-new SUV the electric SUV we've been promised? With such little information, it's hard to tell, but the official debut is soon, and then we'll have plenty to talk about. Follow along with us about the all-new SUV from Kia Corp on Miami Lakes social media.
Photo Source/Copyright: Kia
Wednesday, July 11th, 2018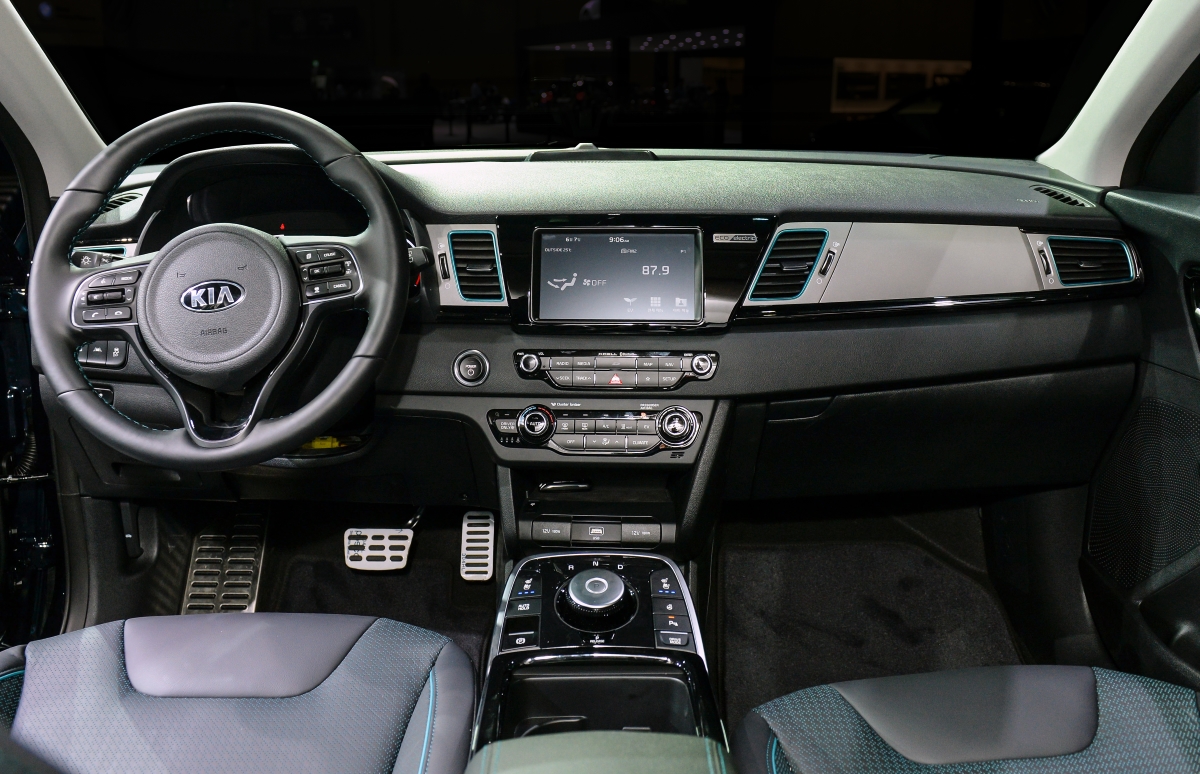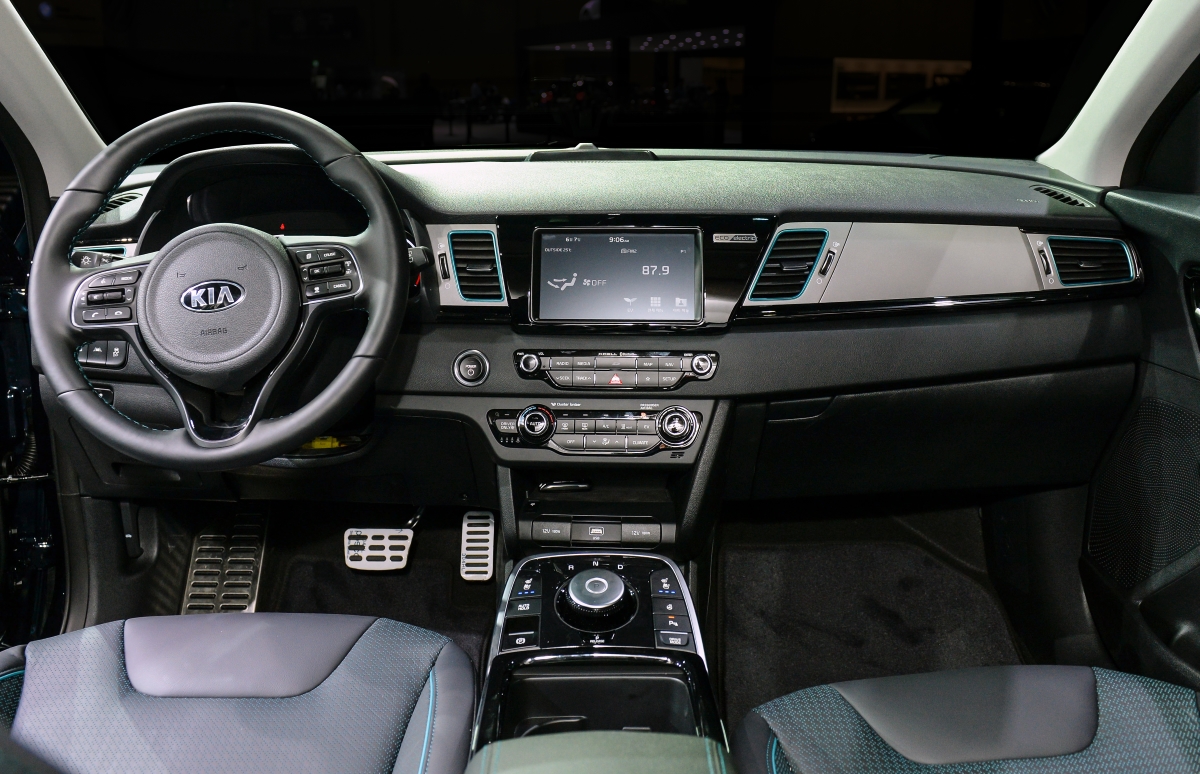 When the electric vehicle variation of the Kia Niro debuted at the 2018 Consumer Electronics Show (CES), there was a lot of interesting information to learn. Kia Motors just keeps pushing the envelope when it comes to their alternative fuel vehicle lineup, continuously expanding it whenever they have a winner on their hands. We can't complain – honestly, it feels good to go green, and if we can drive a fancy car and help the environment, then why not? During the initial debut, the Kia Niro EV was just a concept, and much of the interior was like a cardboard cut-out. Recently, a more fine-tuned prototype of the Kia Niro EV was revealed in Busan, South Korea, and a savvy commentator, Jose Guerrero, took the chance to make a video and upload it for everyone to enjoy. Thanks, Jose!
Recap of the Powertrain Details
During the initial debut of the Kia Niro EV concept, the powerain details were pretty hush-hush at the 2018 CES in Las Vegas. Kia called it a "next-generation electric powertrain [with] new production technologies earmarked for near-future EVs from Kia [with a 64 kWh battery] paired to a powerful 150-kilowatt ([200-horsepower]) electric motor." With an entirely new 64-kilowatt-hour battery pack and a rated 238 miles of range, that's not too bad for an all-electric vehicle. That's the same range for the 2018 Chevrolet Bolt EV.
So the Kia Niro EV concept is said to share the longest-range of an affordable electric car with the Chevy Bolt EV. The concept had some style changes, doing away with the tiger-nose grille, and replacing it with a pair of very thin lamps and a smooth, front bumper with a recharging outlet on the driver's side of the front fascia. Kia said the interior would have a ""pure, minimalist, and digital [approach to provide] an innate sense of space and calm [while inside the car]."