Posts Tagged 'dynamic all-wheel drive'
Thursday, April 18th, 2019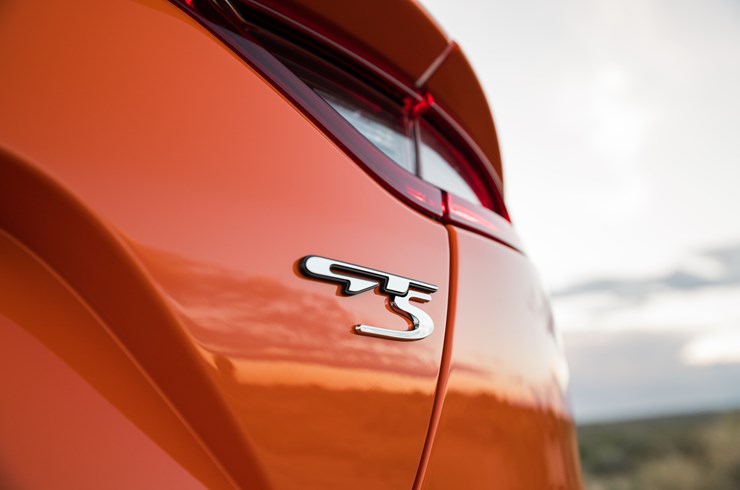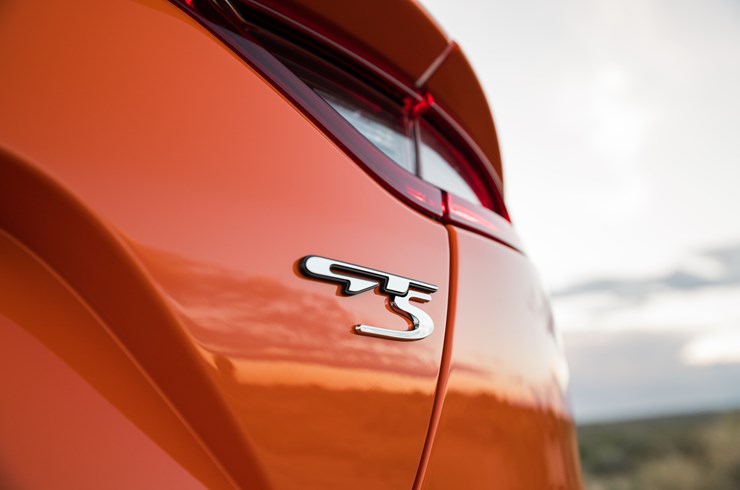 All this good news coming from Kia Motors has us rolling over with glee. In the span of a single week, not only did the sporty Kia Stinger earn the first-ever "Engineering Award for the Highest Rated All-New Vehicle" from J.D. Power, but a special edition of the Stinger has been released, making its debut in New York with a racy look and dynamic all-wheel drive technology. Enthusiasts rejoice! Sports cars are here to stay with Kia Motors going GT.
Limited Edition Stinger GTS
The new Limited Edition Kia Stinger GTS is one of several special editions released by Kia for the Kia Stinger. In 2018, a year after its release, three special edition Kia Stinger models were introduced to the auto market. Now, nearly two years into its success and the Kia Stinger continues to be a crowd favorite as Kia's highest performing sport sedan. Not only has the Stinger established itself as a true competitor in the sport sedan segment with strong sales figures, but it has also changed the face of Kia Motors. It turned the automaker into a sports car company, and the technology inside the Kia Stinger GTS shows.
Thursday, October 11th, 2018
Is Kia Motors getting a new Halo car? Well, it's in the realm of possibility, that's for sure. With how well the Kia Stinger has done since its debut, winning various awards for Kia Motors, faster and more affordable than high-priced luxury performance cars, heck, the Kia Stinger even matches the Porsche in performance. The Kia Stinger breaks the mold and is continuously the car used by Kia Motors when trying new styles for the current lineup, or with Kia Motors R&D when testing new technologies like the new Kia Motors Dynamic All-wheel Drive (D-AWD) system. And yet, even with the limited editions of the Kia Stinger that Kia Motors released to celebrate its success, the automaker is shying away from performance. Kia Motors is focused on GT cars, and thus, the sporty Stinger may not become the new Halo Car after all.
Halo Cars
Never heard the term before? Or know of the term, just not quite sure what it means? The term "Halo car" probably isn't in the vocabulary of most people who aren't familiar with the auto industry. The term "Halo car" often describes a vehicle that is the "figurehead" for a brand. Think, the "Dodge Challenger", the "Chevrolet Corvette" the "Ford Mustang", or the "Ram 1500". All of those models are the Halo car for their brand, and rightfully so. Whether its sales figures or popularity, anyone can talk about either model by name alone, "Challenger" or "Corvette", and everyone knows what brand that vehicle belongs to.
So why won't the Kia Stinger become the Halo car for Kia Motors? It has our attention, it's impossible to mistake for another car. Why not the Stinger?

Stinger GT4
"I don't know if a performance coupe is something that is [good]…we have [the] Stinger, which is a four-door coupe…I don't know if a two-door really makes sense. It may make sense if it were an EV, an emotional electric car…We still can be very emotional, but a performance coupe, I'm not sure if it's [the right thing to do at the time]. If we [made a] Stinger with two doors, it would be easy, but how much market share would it have? That's the question." – Kia and Hyundai Design Chief Peter Schreyer.
Schreyer had that to say when speaking with Car Advice about possibly turning the Kia Stinger into a coupe to match up with the likes of the Challenger and the Corvette. Apparently, Schreyer doesn't think a performance coupe is in the cards…but an electric version of the Stinger? Well, that may open up a whole new venture.
With Kia Motors turning their attention towards GT cars, or automobiles in the style of a coupe, built for two passengers and designed to operate at high speeds while also providing comfort, then a high-performance electric vehicle could be in the works. Hey, if Mitsubishi Motors has plans for a high-performance electric crossover, then other automakers would do well to not find them falling behind. Performance and alternative fuel are becoming all the rage these days.
Besides, if that is true, and an electric Kia Stinger (known as the Stinger GT4) is Kia Motors next move, that isn't so bad. Just look at all of these stunning shots of the GT4 concept. It's beautiful.
What do you think of turning the Kia Stinger into an electric coupe? Would you be interested? We sure would. Join us in the discussion on Miami Lakes Kia social media. If you like the Stinger the way it is, then look for your Kia Stinger at Miami Lakes Automall.
Photo Source/Copyright: CarBuzz.com
Friday, September 28th, 2018
Kia Motors is really into developing new technology these days, and it's amazing. First is was the Kia Telluride that recently popped up during the 2018 Fashion Week in New York, with an LED light-rejuvenation panel, second-row media band, and the ability to display vital signs just by having someone sit in a seat. Then, Kia Motors began work on a wireless charging system for electric vehicles. Isolated sound zone technology by Kia was the latest, but now they've got something really interesting. It's all-wheel drive, at the push of a button.
Testing it out on the Kia Stinger, Kia Motors announced their next-generation "CK D-AWD" system at the Hyundai Motor Group's Namyang R&D Center in South Korea. Those acronyms stand for the Stinger's chassis code (CK) and "Dynamic All-Wheel Drive". The Kia Stinger is already plenty successful, but Kia Motors knows better than to ride that wave out. They're looking into making their prized pony even more fun to drive, and that starts with D-AWD.
Rear-wheel drive (RWD) comes standard on the 2018 Kia Stinger, with all-wheel drive as the optional drivetrain. For 2019, instead of choosing between two drivetrains, consumers get RWD automatically, but can opt-in for an all-wheel drive electronically-controlled transfer case. Sound familiar? It's the same technology found on Jeep® vehicles and other off-road automobiles.