Posts Tagged 'Consumer Guide'
Thursday, December 3rd, 2020
As we get closer to the end of a very long year, many organizations, publications, and businesses are also bringing to a close their studies, reviews, and guides that help the consumer of tomorrow make an informed and confident purchase when scouring through the auto market. One of these many publications is "Consumer Guide". Having recently put together its "Automotive Best Buy" list for 2021, some choice names have popped up on the list, and we're always so proud to see some of our favorites. Time and again, Kia Motors grabs several awards, with some models making a second or seventh return to the list. We're of course talking about the legendary Kia Telluride SUV and funky Kia Soul hatchback.
2021 Consumer Guide® Automotive Best Buy Awards
Consumer Guide may not be a well-known name to all, but what this organization does is right in the name. One of the leading publications in the automotive industry with a team of editors that collectively have over 100 years of experience when it comes to making professional, unbiased evaluations of new and used vehicles. Consumers in the market trust guides like Consumer Guide to help them make informed choices, and when it comes to the Best Buy awards, consumers can know these vehicles are the crème de la crème of automobiles.
Friday, December 14th, 2018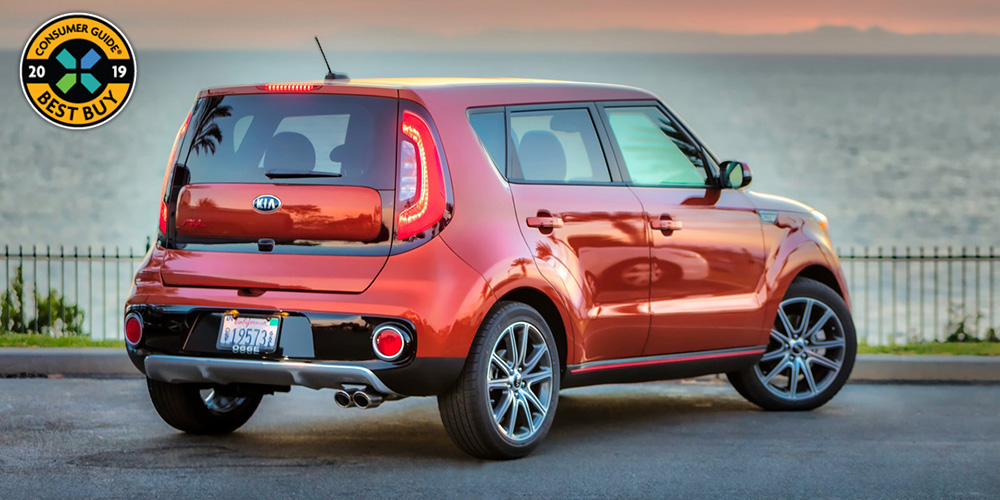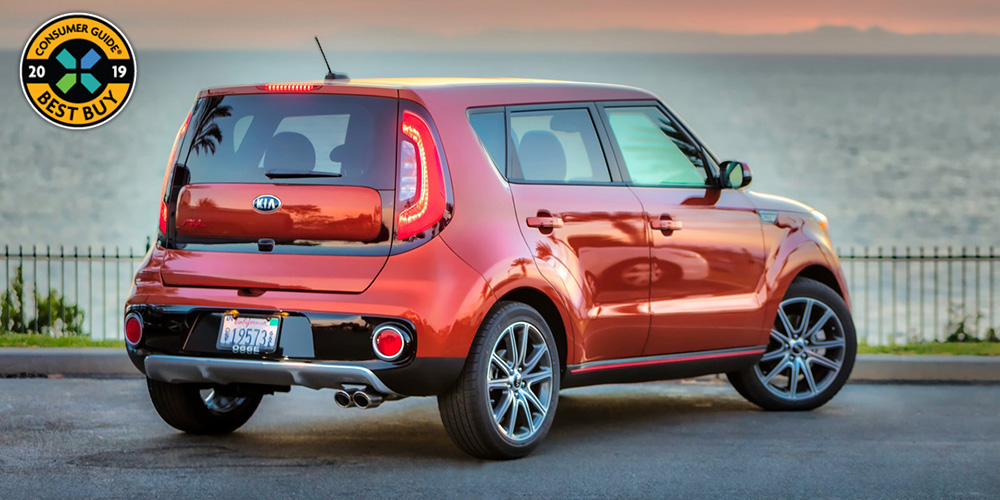 It's just the week of good news isn't it? Consumer Guide® Automotive finished their "Best Buy" awards list, naming the vehicles that deserve it the most for their respective segments and why. We just finished talking about how the 2019 Chrysler Pacifica and 2019 Ram 1500 won 2019 Best Buy for their classes. Now we have two more vehicles to congratulate, and this time from Kia Motors – say hello to two new Best Buys, the 2019 Kia Rio and 2019 Kia Soul.
Consumer Guide Automotive
For four decades, Consumer Guide has been one of the leading publications when it comes to reviewing automobiles while offering an authoritative and objective outlook. Their team of editors has more than 100 years of automotive experience combined, and that makes them a formidable team to make professional, unbiased evaluations of new and used vehicles. Many consumers today seek out Consumer Guide today for shopping advice and getting a transparent look at a vehicle they may have in mind. For the Best Buy awards, the editors at Consumer Guide Automotive analyze, compare and evaluate vehicles by putting them through a variety of tests that help distinguish themselves amongst others in their class.