Posts Tagged 'budget'
When it comes to shopping for a vehicle, most people make it a priority to find a vehicle within their budget. That's not a bad thing, it's good practice to live within one's own means. So when it comes to shopping for items that make life a little more lively, like an automotive vehicle for transportation, it's good practice to shop smart. When shopping for a new or used car, it's good to have a budget while looking for a car that is not only practical, but also affordable. We took a look at all of the models made by the seven brands we have available, and here are five of the most affordable vehicles at the Miami Lakes Automall.
The entry level 2018 Kia Soul comes in at a starting MSRP of $16,200*. Powered by a 1.6-liter DOHC inline 4-cylinder engine, this vehicle is a great starter vehicle for a new driver. A 130-horsepower engine won't have teen drivers flying down the highway, and the limited technology won't distract them too much. Standard features include an AM/FM/MP3/SiriusXM six-speaker sound system and Bluetooth connectivity with the option to upgrade for the UVO eServices infotainment system to include Apple CarPlay and Android Auto capabilities, displayed on a seven-inch touchscreen. This upgrade also includes the novelty of a rearview camera display.
Looking to get a little off-road from time-to-time? Starting at $18,445*, the 2018 Jeep Renegade Sport may not have a dedicated 4×4 system, but it comes with 16-inch rims and all-season tires. Plus, the MySky power retractable with removable panels moonroof is an option to look into if just wanting to enjoy the open air. Powered by a 130hp 1.6-liter DOHC inline 4-cylinder engine optimized with dual continuously variable valve timing and gasoline direct injection, 118 lb-ft of torque is a good start. The standard features aren't too bad either, including Bluetooth, a rear-view camera, keyless entry, and Uconnect 3 on a compact 5-inch touchscreen for the infotainment system.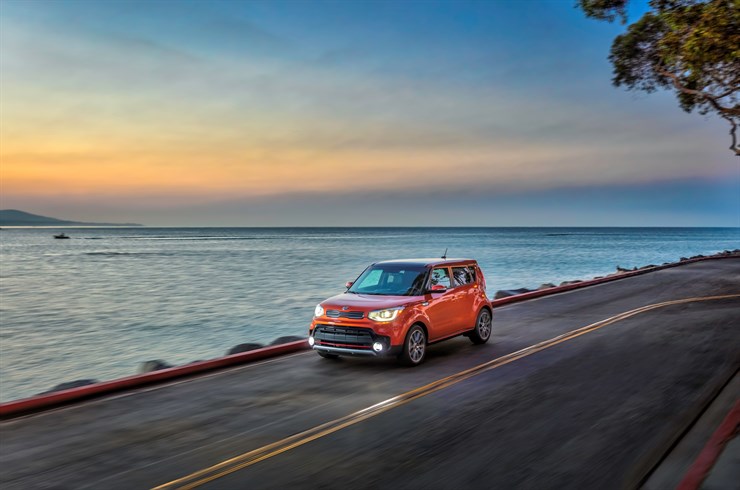 Kia keeps making rounds around success lane, and there is no stopping them in sight. The Kia Soul, a favorite vehicle of college kids, was just named the best budget vehicle in 2017 by Parents magazine and Edmunds. Not a surprise, really. Starting at only $16,100 – it's one of the better budget vehicles out there, and the price isn't the only thing to talk about.
The 2017 Kia Soul was selected for its value, performance, safety, and family-friendly features. This can be attested to its (1) standard 130-horsepower 1.6-liter I4 engine; (2) UVO eServices, which is  Kia's infotainment package; and (3) its many advanced safety features.
This will be the tenth year that Parents magazine and Edmunds have partnered up together to share the Best Budget award, amongst other rewards, and to provide a reliable source for families looking to purchase cars for their new drivers.