Posts Tagged 'blackpink'
Monday, December 28th, 2020
Connecting with the community and the local youth can sometimes be a challenging aspect for an automaker. How does one connect without also trying to sell a product? The year of 2020 and the pandemic gave many automakers a chance to help their local communities and give back, getting involved and offering free vehicles for transportation of goods. Kia Motors is one of these automakers and is known for getting involved with the youth in the community most recently in the last few years. Always hosting or sponsoring some new function, Kia started the Great Unknown Scholarship in 2019 and started a donation initiative to fight homelessness. Kia is also known for getting involved with entertainment, such as sponsoring the 2019 European League of Legends (LoL) Championship Series and up and coming K-Pop band BLACPINK. As 2020 comes to a close, Kia Motors continues to get involved with the community and connect with a younger generation.
It's a smart play, anyone in the business world knows this. As the years go by, a new demographic is going to be dominating the automotive market. Generation Y and Gen Z will eventually be the only consumers automakers will have to appeal to, so why not get involved with similar interests? As mentioned, since 2019, Kia has been sponsoring the LoL, and starting next year (2021), Kia has a multi-year naming sponsorship with DAMWON Gaming, the winner of the 2020 LoL World Championship. Playing under the name of DWG Kia going forward, the team will be getting new logos and uniforms along with many numerous marketing campaigns between DWG and the Kia brand for sweet exposure and possibly more sponsors.
Tuesday, March 19th, 2019
We've discussed how Kia Motors is connecting with the younger generation in the past. The automaker used the Super Bowl to advertise their Great Unknowns Scholarship – instead of hiring another celebrity to drive one of their vehicles, they opted for a good cause instead. Recently, Kia Motors became the official sponsor of two very different from popular youth past times. One is their sponsorship of the K-Pop World Tour of BLACPINK. The other is their official sponsorship of the League of Legends European Championship (For Demacia!) Now, they're connecting to those of us who find shopping online the easiest way to get what we need (or want) quickly. Consumers that drive an electric or plug-in hybrid Kia Motors model can now order a home charger and installation through Amazon (amzn.to/2TQnuf5).
Yes, recently Kia Motors America (KMA) announced its partnership with Amazon Home Services and their new program for Kia plug-in vehicle consumers. Like the regular service, instead of needing to call up a hotline or customer service and planning out the best time and date, consumers can click on the link above and will find a program with Amazon where technicians can install the electric vehicle charging stations at the customer's house or office. Kia Motors says buying and installing the home charging station will be as easy as purchasing anything else on Amazon, possibly even through Alexa.
Thursday, February 28th, 2019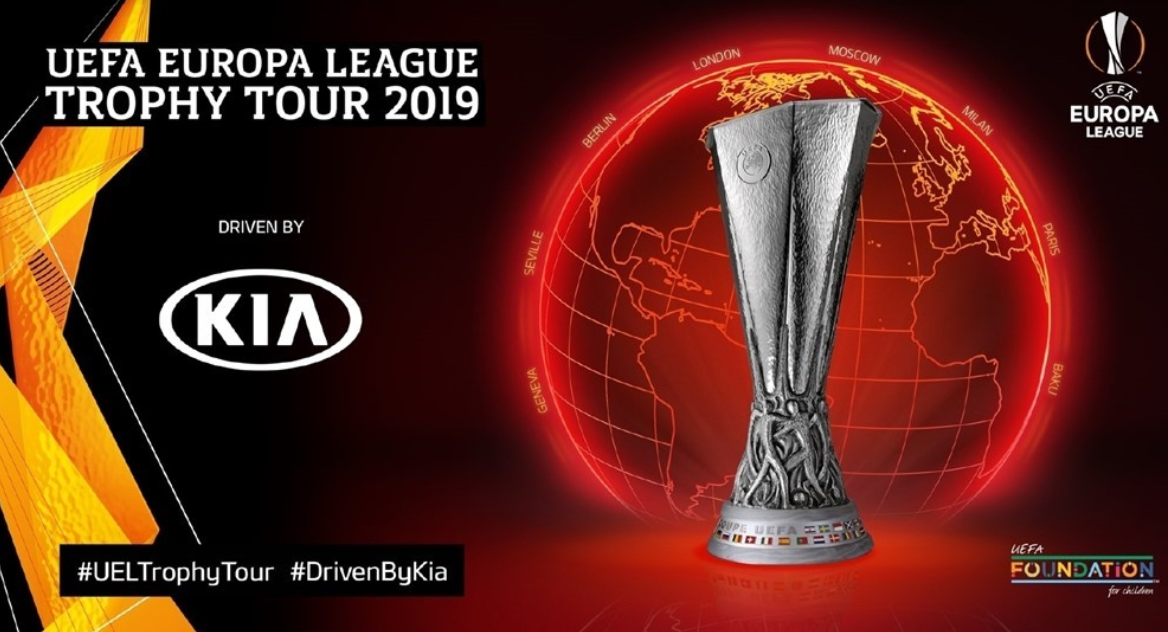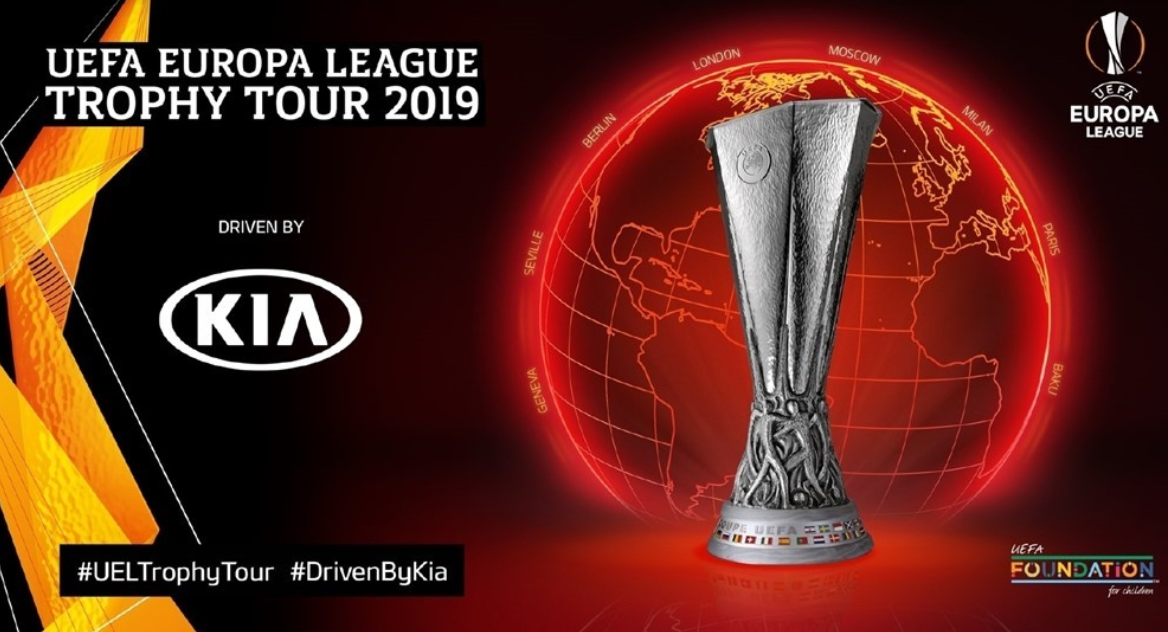 Whoo, Kia Motors is really pulling on heartstrings in 2019. First, they used the Super Bowl to announce their "The Great Unknowns Scholarship," where Kia Motors distributes a small portion of proceeds from every Kia vehicle purchased to a scholarship program that will give young people the foothold they need to seek higher education. In another connection with the youth, Kia Motors became the official sponsor of the K-Pop music group, BLACKPINK World Tour. Furthering their stardom with eSports, Kia also became the official sponsor for the European Championship for League of Legends, a multiplayer online battle arena (MOBA) game for PC and Mac computers. Most recently, Kia Motors and the Union of European Football Associations (UEFA) are partnering up to launch the inaugural UEFA Europa League Trophy Tour Driven by Kia.
UEFA Europa League Trophy Tour
What is the UEFA Europa League Trophy Tour Driven by Kia? Across Europe, football fans will be able to see the iconic UEFA Europa League trophy as the competition's 2018/19 knockout stage unfolds. Seriously, it's a tour for a trophy, a very heavy piece of silverware. Here's a picture for scale.
But hey, it's for a good cause. Throughout the duration of the UEFA Europa League Trophy Tour, everyone attending the tour will be encouraged to donate used and unwanted boots to a campaign going on at the same time. Through the partnership, with the UEFA Foundation for children, donated boots will be taken to the Zaatari refugee camp in Jordan to be given to Syrian refugees of all ages. On top of that, every fan who donates a pair of boots will be entered into a contest where they can win tickets to the UEFA Europa League final and other prizes.