Posts Tagged 'AMCI global'
Monday, October 8th, 2018
Earlier in 2018, we learned that Kia Motors is quickly becoming the safest car brand in America thanks to studies from U.S. News & World Report, AMCI Global, and the Insurance Institute for Highway Safety (IIHS). The IIHS named eight Kia Motors vehicles for Top Safety Pick or Top Safety Pick Plus, but had some special focus on the 2019 Kia Sorento. There sure is a lot to love about the Kia Sorento, one of which is its reliability, according to U.S. News & World Report. On the topic of reliability, another Kia Motors vehicle has been named by the IIHS – the 2018 Kia Rio.
U.S. News Names 2018 Kia Sorento
Yes, there is a lot of talk surrounding the many reasons to love the 2019 Kia Sorento, but with 2018 coming to a close, there is still a focus on 2018 model year vehicles and plenty of time for awards. U.S. News & World Report is a respected piece of literature, recognized as a leader of news and information across multiple industries, including college, grad school, hospital, mutual fund, and automobiles. With a network that publishes news, opinion, consumer advice, rankings, and analysis on a multitude of subjects, automotive being one of them, U.S. News & World Report is a name many consumers should become familiar with.
Wednesday, August 22nd, 2018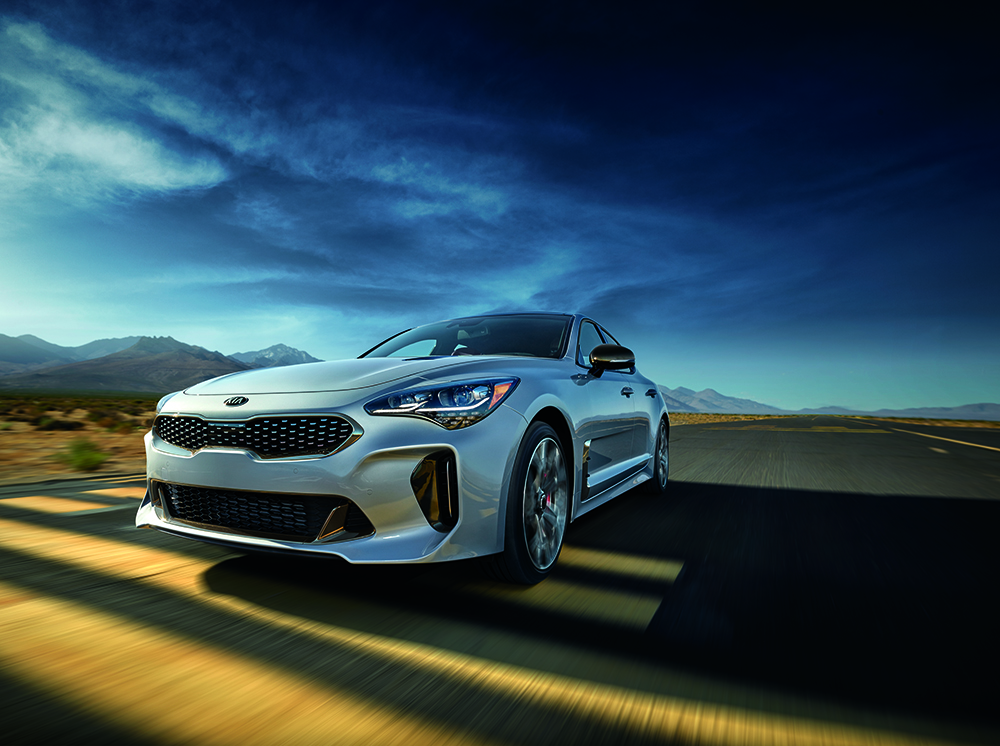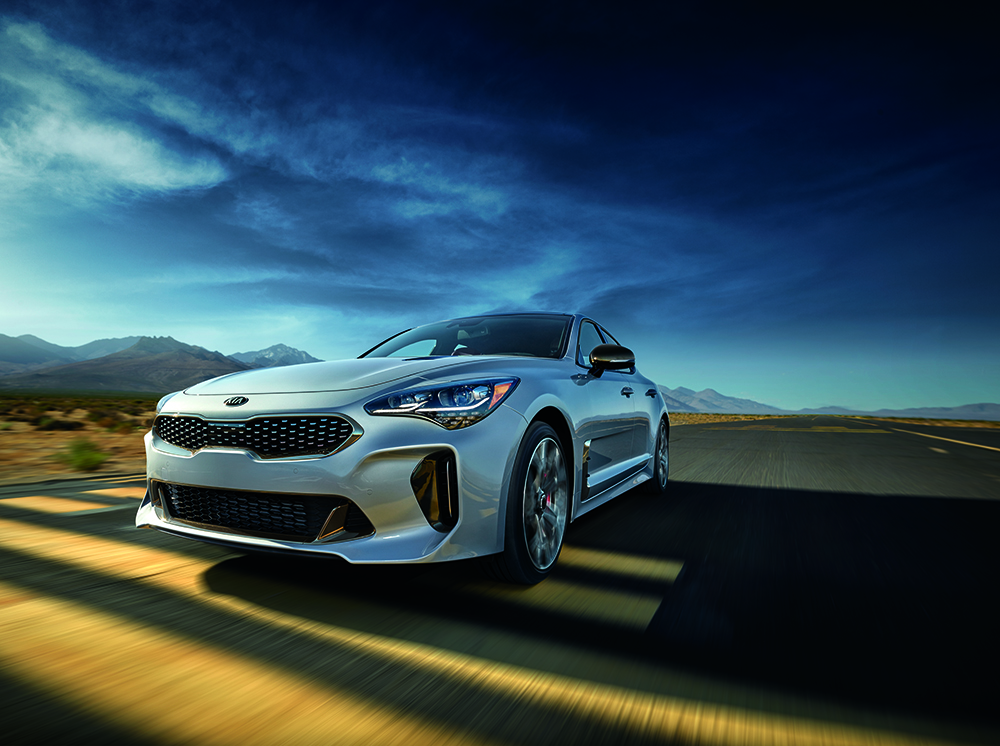 Kia Motors will always be showing the automotive industry a new trick it seems. They either boast the title of the safest automotive brand, have the most hybrid vehicles in an automotive brand, or basically change the way the auto industry looks at Kia Motors with vehicles like the Kia Stinger. Recently, AMCI Global put the Kia Stinger up against luxury car automaker BMW. We've pit the Kia Stinger against a Porsche Panamera before, and we've challenged the Kia Stinger with fast and expensive sports cars. Time and again, the Kia Stinger comes out on top. AMCI Global decided to see for themselves – are the results the same? Read on to find out.
AMCI Global
AMCI is a company that aims to change the way consumers interact with automotive brands by publishing opinion-based experiences and educating the common public with tests and studies that evaluate car brands and specific models. AMCI wants to provide consumers with brands they can trust and products that are as reliable as they are operational. Performing studies such as the "Trusted Automotive Brand Study", AMCI talks to thousands of real-life consumers to get the gritty details about vehicles and brands they like and don't like to find out what brands and vehicles consumers trust the most.
Kia Stinger vs BMW
Beyond what AMCI actually does, from time-to-time, they'll do a comparison of sorts. Pitting the Kia Stinger GT (with limited slip differential) against, what a coincidence(!), the 2018 Porsche Panamera (powered by a 3.0-liter V6 engine), and a 2018 BMW 640i Gran Coupe with the M Sport package. AMCI decided to test the Kia Stinger GT against these two vehicles in four categories:
– 0-60 Acceleration
– Cornering
– The "Slalom"
– Closed course lap
Kia Motors is doing wonders in the auto market lately, and not just in technology, like their newly debuted diesel mild-hybrid powertrain. Kia Motors was also recognized recently by the Insurance Institute for Highway Safety. The Insurance Institute for Highway Safety rated eight Kia Motors models and received either a Top Safety Pick or a Top Safety Pick +. Now, Kia Motors has been ranked as one of 2018's "Most Trusted Automotive Brands" by another reliable name in the industry, and their Cadenza mid-size car was named by U.S. News & World Report.
AMCI and the Annual Trusted Automotive Brands Study
AMCI Global is one of several organizations out there that closely follow, analyze, and predict the future state of the automotive industry. As their website motto states, "From opinion-shifting customer experiences to industry-leading education, testing and evaluation, our goal is simple: Transform the way people interact with automotive brands." With thousands of AMCI testing certified claims, 15 million in-vehicle experiences, and over one million automotive educated associates worldwide, they have quite the ability to predict consumer behavior in a way that can be tied directly to sales, loyalty, and advocacy with near-perfect accuracy.
Recently, AMCI Global wrapped up their annual Trusted Automotive Brands Study. Currently only in its second year, the Trusted Automotive Brands Study has illustrated that more than 50-percent of consumers will recommend or repurchase a vehicle from an automotive brand they trust. For 2018, a national representative sample of 2,500 automotive owners across 34 brands participated in the study. In the end, it all came down to Kia Motors being named as one of the three most trusted non-luxury brands in the market today for the second consecutive year.