Posts Tagged 'all-electric'
Friday, February 4th, 2022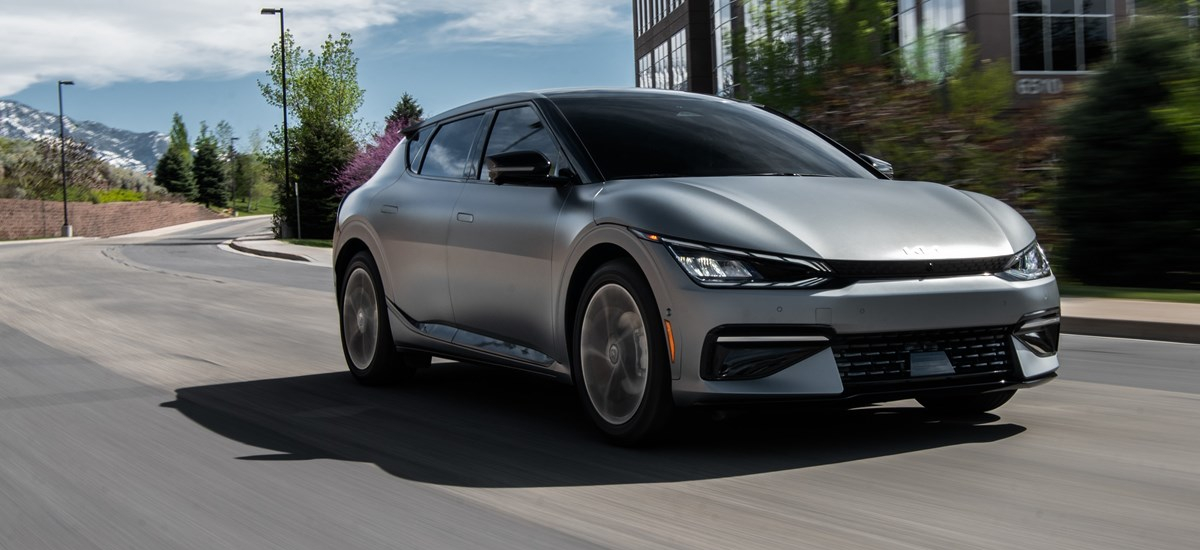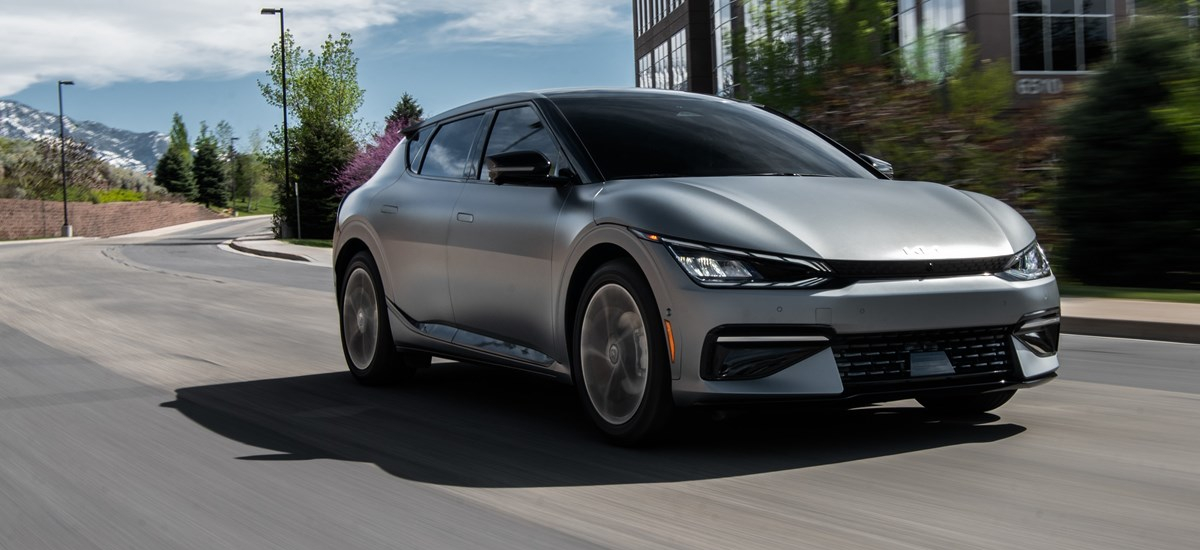 The all-new all-electric Kia EV6 was released back in 2021 by Kia Corp, but consumer may not have seen it on the street just yet. In fact, aside from flashy advertisements, where is the Kia EV6? It was overseas, of course, but not Kia America is ready to bring the battery-electric vehicle (BEV) to the states. Whether you call it a hatchback or a compact SUV, the EV6 is the first all-electric vehicle to come from Kia that has no gas-powered predecessor. Built on the new Electric-Global Modular Platform (E-GMP), the EV6 is riding on the foundation all of the future electric vehicles (EVs) by Kia will be riding on. With the Plan S strategy in full effect, if Kia wants to obtain 6.6% global EV market share, than they need to branch out and start selling EVs everywhere, even in the stubborn market of America. As the Kia EV6 starts hitting showroom floors, the starting MSRP has been shared, with the base trim set at $40,900 (plus destination fee).
Surprisingly, the MSRP jumps by nearly $7000 from the EV6 Light with rear-wheel drive (RWD, base) to the EV6 Wind RWD, but it's mainly due to the power setup. According to the press release, just like before, the energy-dense battery pack powering the EV6 comes in two sizes – 58.0 kWh and 77.4 kWh. If getting the base model, consumers will be locked into a rear-wheel drive model powered by the 58.0 kWh battery with a 168kW rear motor able to yield up to 167 horsepower. This model has an EPA rated all-electric range (AER) up to 232 miles. The EV6 Wind, also with RWD, is powered by the 77.4 kWh battery with a 168kW rear motor able to generate up to 225 horsepower. This setup can deliver an AER of 310 miles.
(more…)
Wednesday, January 12th, 2022
Kia Corp and the Hyundai Motor Group as a whole (the Group) are one of the most forward-thinking automotive groups out there. Kia has been working on hybrid cars, plug-in hybrid electric vehicles (PHEVs), electric vehicles (EVs) – also known as battery-electric vehicles (BEVs) – and even hydrogen fuel cell vehicles. With the majority of the industry moving towards EVs, competition is going to get even fiercer, and that means those already up ahead in the race need a little boost to stay ahead. A staff email leaked to South Korean newspapers tells us that the Group is taking the competition seriously and is shifting all of its focus onto electric power.
The last model only equipped with an internal combustion engine is the 2022 Kia Carnival MPV. Powered by a 3.5-liter V6 engine, capable of generating 290 horsepower, this may be more or less a minivan, but the 2022 Kia Carnival can accelerate from 0-60 mph in seven seconds. A step towards a life of luxury on the road, this MPV can seat up to 8 passengers comfortably, and even comes with a VIP lounge seating setting for full reclining seats, raised power footrests, comfy headrests, and a customizable leather seat trim. Two dual 12.3-inch displays stretch across the dashboard can provide the driver with information and access to entertainment options. There is also a rear-seat entertainment system that comes with a 12-speaker Bose stereo. Another luxury SUV, the Kia Carens, was teased, but that's it.
(more…)