Posts Tagged 'adaptive cruise control'
Monday, December 31st, 2018
During the 2018 Los Angeles Auto Show, Kia Motors made a large appearance by showing off many of their new vehicles. This included the new 2020 Kia Soul, 2020 Kia Soul EV, and the upcoming new Kia Niro EV, the electric vehicle version of the popular and successful Kia Niro, the world's first hybrid crossover. We've received a lot of great news about the Kia Niro EV so far. The Kia Niro EV has great fuel efficiency, or should we say driving range, since it is an electric vehicle. Kia Motors is becoming increasingly popular for its far-driving alternative fuel vehicles, but the automaker has been heralded a lot for its safety, with many Kia Motors vehicles named by the Insurance Institute for Highway Safety, and the Kia Drive Wise Package that will help keep drivers everywhere safe. Now, the Kia Niro EV will be joining the pack with several advanced safety features standard.
Adaptive Cruise Control
Oh, the long and empty highways are made for this, and the drivers behind the wheel must love it. "Adaptive Cruise Control" is also sometimes known as "Smart Cruise Control". The concept behind the technology and its operation are simple. In the world of self-driving and autonomous cars, semi-autonomy is right around the corner. Right now, vehicles have achieved level 3 autonomy, with adaptive cruise control being one of those systems. Here's how it works – (1) just like the normal cruise control, the driver sets the speed, (2) the vehicle maintains that speed, and (3) unlike the norm, if the driver's vehicle starts to approach another vehicle quickly, the vehicle will slow down to a more appropriate speed, and then (4) speed back up accordingly.
Tuesday, March 27th, 2018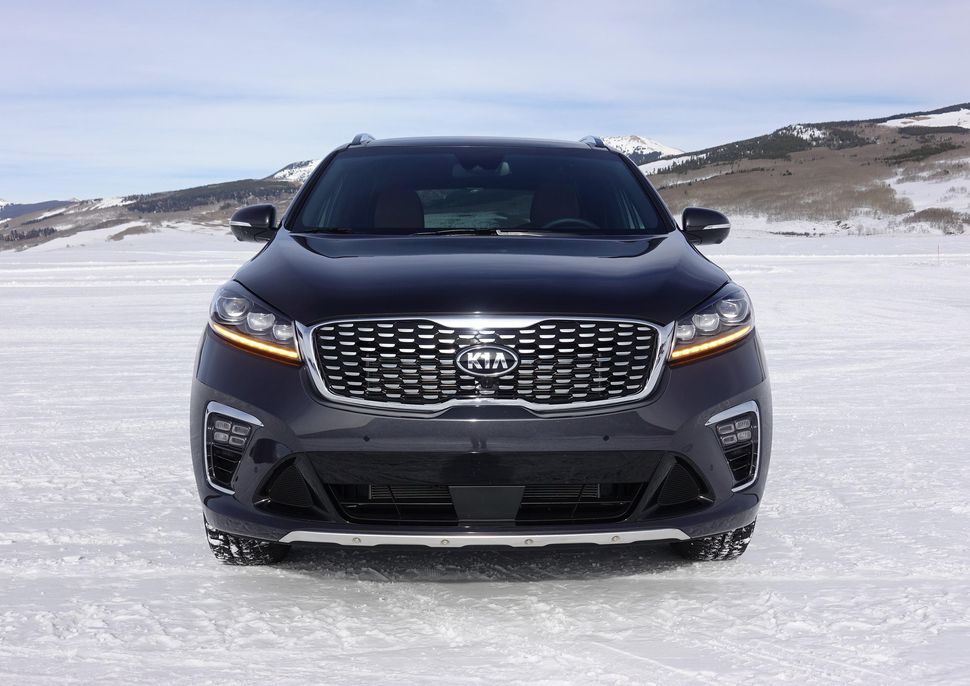 Four years ago, the Kia Sorento went through a bit of a makeover when entering its third and current (2018 model year) generation design. For the 2019 model year, the Kia Sorento SUV is receiving a few more changes, and they definitely make the Sorento look a little sleeker. Not enough changes to warrant a next-generation model, but enough changes to make it more competitive in the SUV market of the auto industry today.
Style
There have been subtle changes to the 2019 Kia Sorento in terms of body and the overall exterior. The front fascia has a bit of a facelift and it has been redesigned with a new grille and some updated lighting. The latter includes full LED headlights on the high-end trims and tweaked designs for the bumper and taillights, as well as a new liftgate and three new wheel designs. The changes are subtle, but notable for the 2019 model.