Posts Tagged '2022 kia stinger'
When it comes to buying a new car, there are a lot of factors consumers look at – the features, the price, is it safe? With so many organizations out there reviewing vehicles and sharing tips with consumers online and in print, it's gotten a little easier to go through the car buying process, but when it comes to getting a vehicle that is also safe, consumers trust two big names – the National Highway Traffic Safety Administration (NHTSA) and Insurance Institute of Highway Safety (IIHS). The latest news for a Kia Corp model deals with IIHS. Recently, the 2022 Stinger sport sedan received a Top Safety Pick Plus (TSP+) rating, the organization's highest honor.
To get as highly rated for safety as a TSP+, a vehicle needs to pass five crash tests that measure the safety of a vehicle in terms of crash avoidance and mitigation (ability to lessen the damage and/or injury to passengers). These five tests consist of driver-side small overlap front, passenger-side small overlap front, moderate overlap front, side, roof strength, and head restraint in the event of a crash. The performance for each test is given a rating of "Poor", "Marginal", "Acceptable", or "Good". Getting a "Good" rating for each test is one of the only ways to get a TSP+. Sometimes it depends on what features are included. The IIHS also checks for advanced automatic safety features that make the vehicle safer for everyone.
The 2022 Stinger, refreshed for the 2022 model year, earned a "Good" rating in all five tests, plus a "Superior" rating for the vehicle-to-vehicle evaluation, as well as an advanced rating in the vehicle-to-pedestrian evaluation. This is thanks to the Forward Collision Avoidance Assist system in the 2022 Kia Stinger, a standard feature across the lineup. With the refresh for 2022, Kia Corp made numerous safety features standard in all models, not previously available in the past. These include Forward Collision Avoidance Assist with pedestrian detection, cyclist, and junction turning, Forward Collision Warning, Lane Keep Assist, Lane Follow Assist, Lane Departure Warning, Driver Attention Warning, and High Beam Assist. This earned it a TSP+ rating, with the implementation of standard LED headlights.
"The Stinger fundamentally changed the way consumers viewed the Kia brand…This latest Top Safety Pick Plus rating from IIHS validates Kia's relentless pursuit of improvement and advancement, and perfectly complements the Stinger's highly regarded performance capabilities." – Sean Yoon, president and CEO of Kia North America, Kia America
When the Kia Stinger first came out, it flew off the shelves. A sports car from Kia? It was stylish, powerful, and the high-end trims came with plenty of safety features. Every GT we got at Miami Lakes Automall was sold that week. Every month, there was another award. Then, the excitement petered out a bit, so it was time to change things up a bit. This includes the addition of the 2022 Kia Stinger Scorpion Special Edition. Available in one of three colors – Snow White Pearl, Aurora Black, and Ceramic Silver – the Scorpion Special Edition adds a blacked-out fender garnish, side mirror caps, and darkened exhaust tips; body-colored rear spoiler; 19-inch black wheels; and a carbon fiber-pattern trim interior with the choice of Red Nappa Leather or Black Nappa Leather for the upholstery. Available only on the GT2 trim, the starting MSRP is RWD is $52,585 (plus destination fee), and $54,785 (plus destination fee) for AWD.Interested in the all-new 2022 Kia Stinger? Come find yours at Miami Lakes Automall Kia.
Photo Source/Copyright: Kia Media
Wednesday, March 24th, 2021
Kia Motors has been having some interesting releases as of late. The reveal of the automaker's first all-electric vehicle with no precursor, the EV6, had an early preview last week, and multiple looks at the luxury sport sedan Kia K8 are starting to surface. It's been a busy month for Kia Motors, and another reveal has already jumped into the spotlight. Teased earlier in March, the 2022 Kia Stinger has finally been revealed after its mid-cycle refresh.
New Power Output
We knew the base engine was getting a small upgrade. The 2022 Kia Stinger is available in GT-Line, GT1, and GT2 trims, plus a special edition Scorpion model set for release – release date TBD. The GT-Line is a part of the Kia Motors GT-Line, one of the many plans the automaker has launched alongside its electric vehicles (EVs) and purpose-built vehicles (PBVs). The GT-Line base trim gets a new 2.5-liter turbocharged 4-cylinder engine under the hood, able to generate 300 horsepower and 311 lb-ft of torque. With rear-wheel drive (RWD) standard or all-wheel drive (AWD) with torque vectoring available, the fuel economy is estimated at 22 mpg in the city and 32 mpg on the highway with RWD, a combined fuel economy of 24 mpg with AWD.
The rest of the lineup comes with a GT 3.3-liter twin-turbo V6 engine, able to generate 368 horsepower and 376 lb-ft of torque, available with the same drivetrain options, all trims also come with an 8-speed automatic transmission with paddle shifters. A new electronic variable exhaust system enhances the sound of the Stinger as it revs up and takes off. The GT1 and GT2 trims have a fuel economy of 18 mpg in the city, 25 mpg on the highway with RWD, and a combined 20 mpg fuel economy with AWD.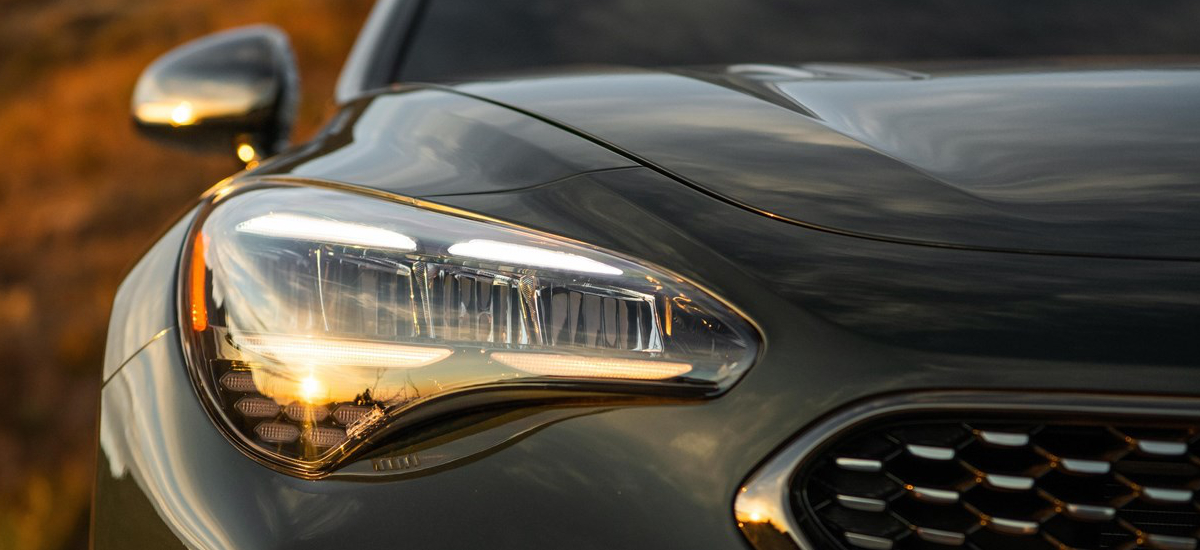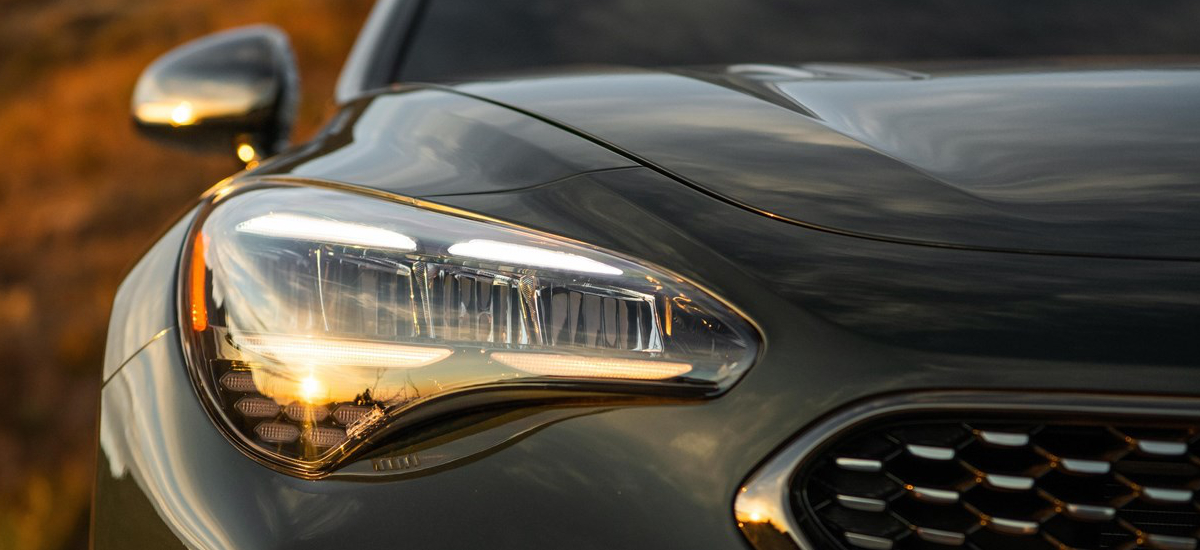 We've heard a lot about the new Kia Stinger coming to the lineup. Updated with a mid-cycle refresh, the Kia Stinger is getting a boost only after a few years in the market. When it first came out, there was an initial rush to get the Stinger, we couldn't keep them on the lot. When COVID-19 hit, all automobile sales went down, and some of the newer models suddenly seemed outside of budget for many consumers. Although the pandemic is still worldwide, we have a better handle on it, and the automotive industry is starting to bloom once more. Already nearing the end of the third quarter for 2021, Kia Motors decides to tease the new Kia Stinger a week ahead of schedule.
Oh, why do automakers do this? A tease is good to get people talking and to spread some hype, but too many times is a tease about a year or so too early. We're hoping that isn't the case with the newly refined Kia Stinger. Skipping a model year and going straight to 2022, the Kia Stinger was named the best sport sedan in the world, able to outrace luxury sports cars while still costing a fraction of the price. The mid-cycle refresh only chooses to push the envelope further with more power, more technology, and a refined design. Full press materials and specs will be shared next week on March 16, 2020.