Posts Tagged '2019 kia soul'
Thursday, March 14th, 2019
Those well informed in the auto industry like to talk about the best times to shop for a car and how to get a good deal. Many like the joke that the best time is after Halloween – just like vendors and grocery stores that discount candy after the event is over, the last quarter of the year is also when new vehicles start coming out – like the newly redesigned 2020 Kia Soul, one of the first vehicles we'll see from Kia Motors new GT lineup. With the arrival of the 2020 model in dealerships in late 2019, consumers can grab a deal on the outgoing 2019 model, but we're not sure if someone can really pass up the all-new 2020 Kia Soul.
All-New Kia Soul
In late October 2018, Kia Motors let the news slip, and during the 2018 Los Angeles Auto Show, the 2020 Kia Soul was revealed alongside its electric variant, the 2020 Kia Soul EV. The two shared some aesthetics and features, including a new wrap around windshield that gives the entire front fascia a slick look, but only the 2020 Kia Soul has any mentions of a new lineup from Kia Motors. Undisclosed as much as their new GT lineup, the 2020 Kia Soul also features an X-line trim, suggesting Kia Motors has many plans bubbling up.
In October 2018 (hint), Kia Motors announced the new direction they're taking the business in. The 2018 Kia Stinger sports car had a larger impact on the automaker than we may have thought because after the Kia Stinger GT, Kia Motors decided to open an exclusive GT line and produce more GT models. Think sports car, but with high-end premium features that could land it in the luxury car segment. After all, the Kia Stinger is faster than many high-end luxury vehicles in a race, why not up the ante?
Friday, December 14th, 2018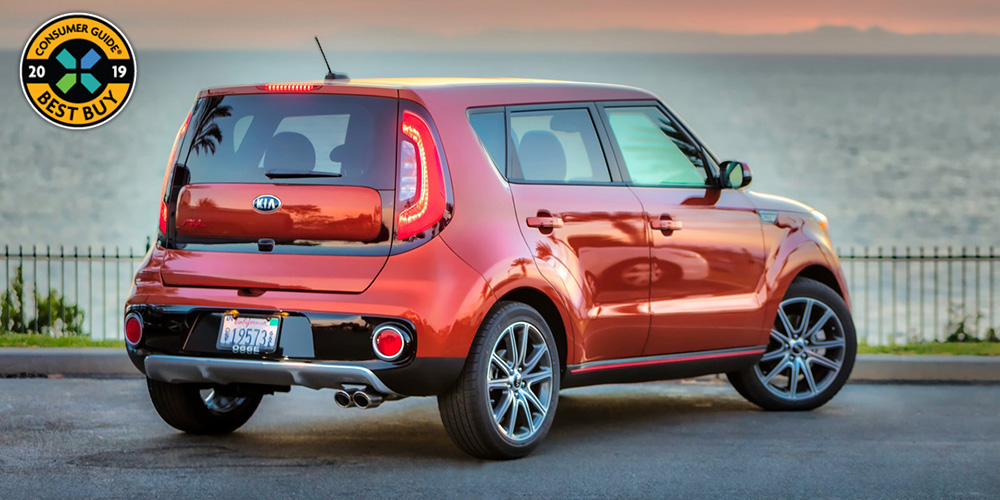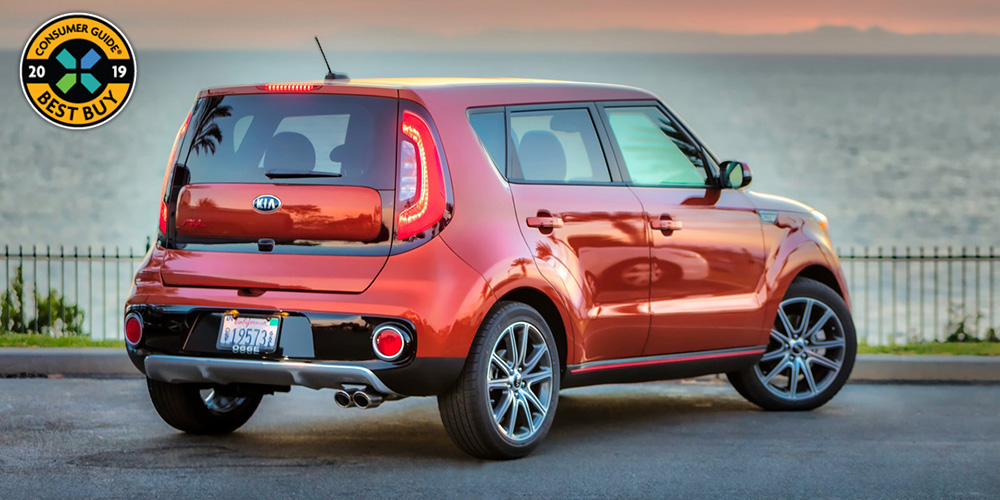 It's just the week of good news isn't it? Consumer Guide® Automotive finished their "Best Buy" awards list, naming the vehicles that deserve it the most for their respective segments and why. We just finished talking about how the 2019 Chrysler Pacifica and 2019 Ram 1500 won 2019 Best Buy for their classes. Now we have two more vehicles to congratulate, and this time from Kia Motors – say hello to two new Best Buys, the 2019 Kia Rio and 2019 Kia Soul.
Consumer Guide Automotive
For four decades, Consumer Guide has been one of the leading publications when it comes to reviewing automobiles while offering an authoritative and objective outlook. Their team of editors has more than 100 years of automotive experience combined, and that makes them a formidable team to make professional, unbiased evaluations of new and used vehicles. Many consumers today seek out Consumer Guide today for shopping advice and getting a transparent look at a vehicle they may have in mind. For the Best Buy awards, the editors at Consumer Guide Automotive analyze, compare and evaluate vehicles by putting them through a variety of tests that help distinguish themselves amongst others in their class.