Kia Sponsors League of Legends Championship for Fifth Consecutive Year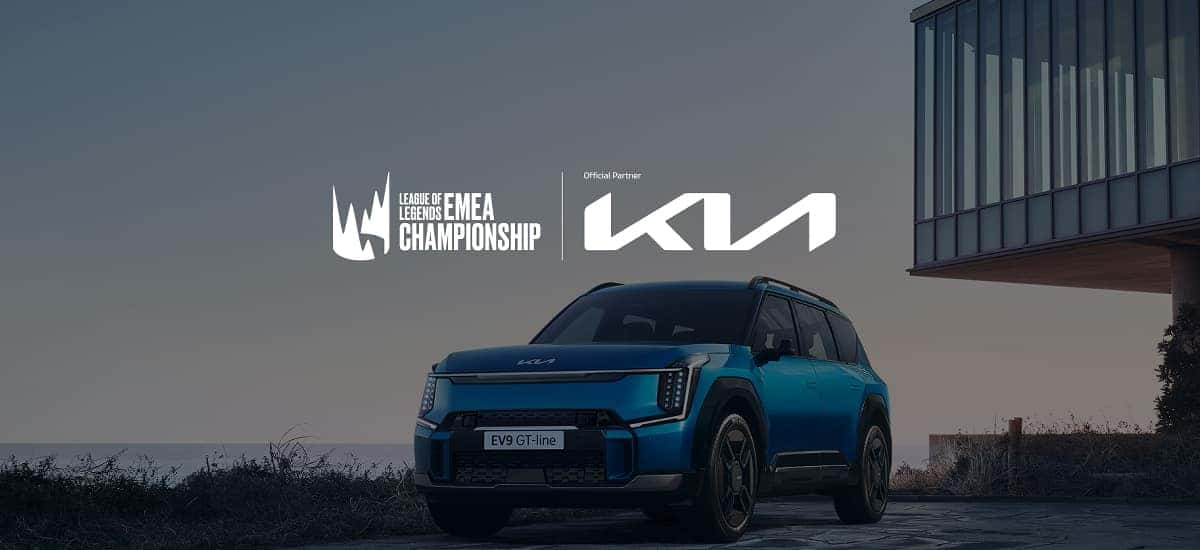 Known for going all-electric and changing up the industry with the likes of the Kia EV6 and Kia EV9, the Kia Corporation is also known for getting involved with the community and its changing demographic. With eSports growing in popularity, with massive multiplayer online (MMO) games popping up everywhere, one of the most popular is known other than League of Legends (LOL). An MMO that literally has worldwide tournaments where players can win money and acclaim, the Kia Corp has been sponsoring the League of Legends Championship for four years – five years in 2023. What better way to make use of that sponsorship but with a new campaign starring the one and only Kia EV9?
"The look and feel of the EV9 fits into the LEC world very naturally, as it feels modern, digital, and epic…The end result is not only an engaging clip that's meaningful and authentic, but it also showcases the technological advancement and lifestyle versatility of our flagship EV in a way which is sure to appeal to gamers and other Kia customers alike." – David Hilbert, Marketing Director at Kia Europe
Called the "Stay true to your lane" campaign, I can't help but laugh. "Stay in your lane" is a common phrase heard from toxic players who feel like they're the best player there is, and any interruption of their play from another gamer will cost them a kill. It's called "massive multiplayer" for a reason, people need to work together, and that means sharing the glory. It's also a good strategy early on in the game, where making progress in the top, center, or bottom lane will help achieve victory…as long as the enemy team's jungler isn't constantly ganking the bottom lane.
Releasing the new video to celebrate its partnership with the League of Legends EMEA Championship (LEC), Kia Europe places a large focus on Kia's technological advancement and the features that pop up in none other than the Kia EV9. Known as one of the most eco-friendly battery-electric vehicles (BEVs) out there, built with many sustainable materials, the Kia EV9 also has plenty of great features going for it. Keeping consumers cool with solar control glass, a sound-absorbing windshield, and front door window glass; offering six- and seven-occupant seating configurations with first-row seats that can swivel around 180 degrees and foldup the second-row seats to make a table; two 12.3-inch touch screens; Kia Connect; Kia's Highway Driving Pilot (HDP) system (Level 3 autonomous driving) make the Kia EV9 an electric SUV a formidable opponent.
The 30-second clip starts with a montage of gamers from previous videos and then switches gears to focus on the EV9 with close up shots, showcasing features and a confident silhouette, combined with clips from previous LEC finales as another layer over the dynamic shots of the EV9. The partnership between the League of Legends EMEA Championship (LEC) and Kia reflects Kia's commitment to excellence as well as the synergies between Kia consumers and eSports fans. Young, motivated, engaged, and tech-savvy, what better way to connect with the new audience? The video can already be viewed on a webpage dedicated to the partnership between Kia and the LoL EMEA Championship, but we're sure it will also pop up on Kia Europe social media channels.
Want to stay up to date with all things Kia? Follow along with us on Miami Lakes Automall social media.
Photo Source/Copyright: Kia Media