Posts Tagged 'safety riding'
Friday, October 30th, 2020
Attention commuters and rideshare enthusiasts! Waymo is encouraging us common folk to get a lift on its self-driving vehicles, which is a service that is gradually expanding and providing rides to a select ground of people for the past year.
The service was launched to the Phoenix masses on Thursday, October 8th. It's worth mentioning that this should be considered a test launch of sorts before really expanding globally, since these are autonomous vehicles, they will not have a driver to take over the wheel in complex situations within the 50-mile radius that it will roam in. On top of that, there won't be anyone monitoring the vehicles remotely.
Prior to the coronavirus pandemic, in which the demand for rides was significantly reduced, Waymo made as many as 2,000 rides in self-driving vehicles on a weekly basis. The majority of the rides had a stand-by driver in case of emergencies, with the exclusion of 5% to 10% of the rides which required a smaller group of commuters to sign nondisclosure agreements. The company did not reveal the number of self-driving cars will be available in its assigned area.
John Krafcik, CEO of Waymo, said in a conference call with journalists. "We are worried about our ability to meet demand with the capabilities of the vehicle we have right now," 
Waymo, a subsidiary of Alphabet Inc, the parent company of Google, has automotive sights on California and aspires to eventually mark its territory. However, according to Krafcik, there aren't definite plans to announce their expansion there.
In an effort to reassure the public of its safety precautions, Waymo is supplying its vehicles with wipes and sanitizing gel, also requesting that commuters verify on a checklist that they have not had exposure to the coronavirus. Additionally, the company requires passengers to wear masks and monitors whether or not they are complying with this rule by using cameras inside the vehicle. The Pacifica Hybrid cars also have an air circulation that aids in removing any germs and bacteria that other riders may have brought in.
These next several weeks will serve as a test run for Waymo rides in the Phoenix area and without a sit-in driver. Following this, the company will reinstitute drivers behind the wheel in certain vehicles in order to allow the company to focus on expanding its (service area).
Miami Lakes Chrysler
Do you know who else is making headway? Miami Lakes Chrysler of course! Our dealership always has a wide range of Chrysler vehicles, namely the all-inclusive 2020 Pacifica Hybrid! The drive is easy, cruise-like and very comfortable for any family and more than suitable for cargo. Power is very adept from this engine and its electric power likely promotes its very natural and quick feel for its torque. Handling is also very competent and dependable for this vehicle and is sinless on the highway.
 On top of this, it has plenty of technologies for the interior like a year of SiriusXM satellite radio, the 4G hotspot, and Traffic Plus which assists drivers in avoiding challenging routes.
Those who are interested in any of our vehicles can simply view our online new car inventory and chat with a representative virtually for further assistance.
Photo Source/Copyright: FCA Media
Wednesday, July 22nd, 2020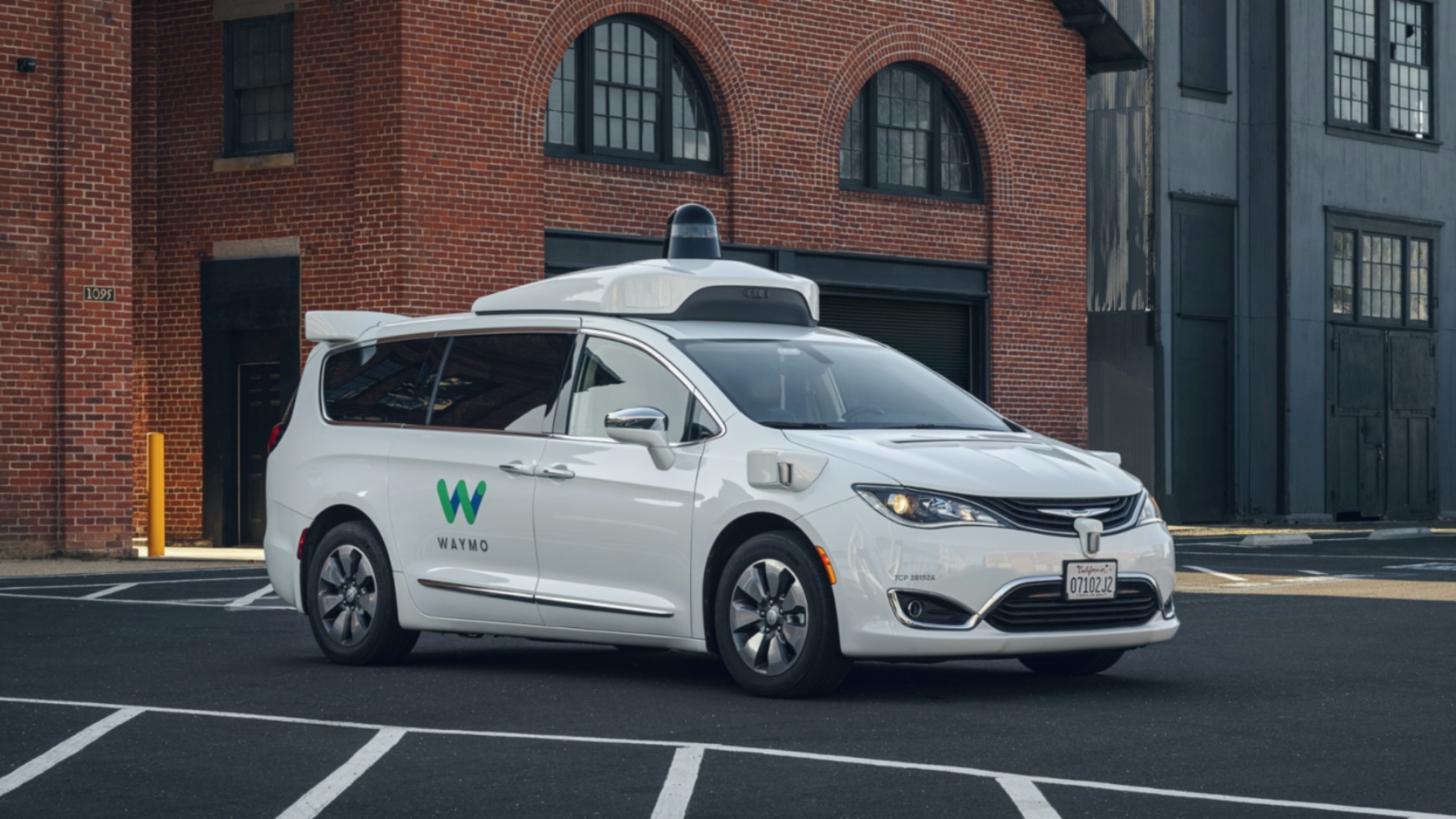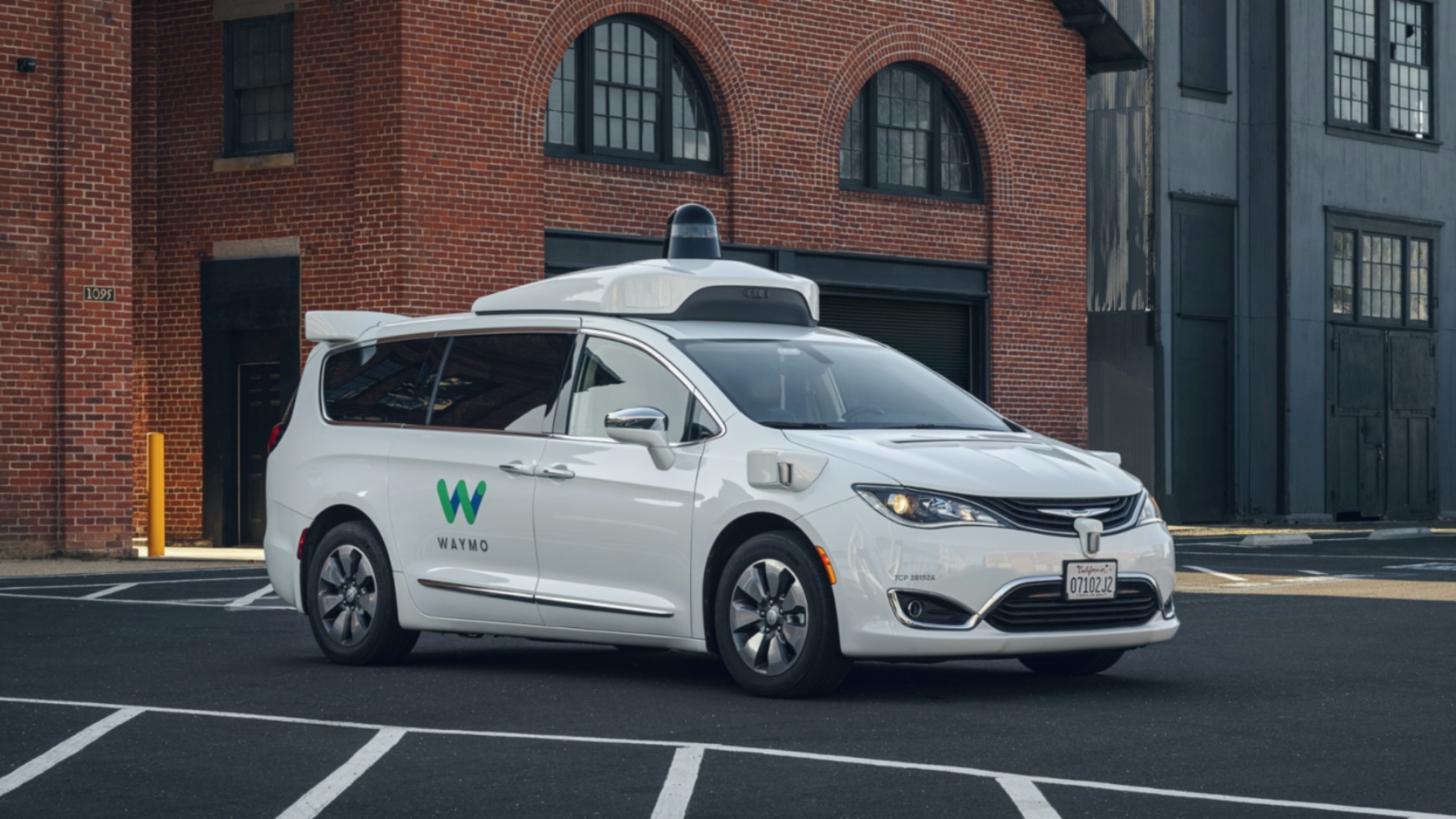 Today (July 22), Fiat Chrysler Automobiles (FCA) and autonomous driving company, Waymo announced that they have made strategic and fundamental steps in the expansion of their thriving partnership.
At this time, Waymo will work mainly with FCA as its endeared partner in crime for the development and testing of class 1-3 light fleet vehicles. At first, the dynamic duo will focus on the incorporation of the Waymo Driver into the Ram ProMaster van, which is a technology platform that allows one access to a wide range of commercial customers on a global scale. This collaboration will make way for FCA and Waymo to take advantage of their particular strengths and capabilities to conclude how to successfully use autonomy to tackle the express needs of commercial customers, especially due to the swift expansion of product delivery services.
Additionally, FCA has chosen the Waymo company as its select, advised partner for L4 autonomous technology across its fleet models. In fact, FCA has already begun to work with Waymo to construct future products for their vehicles, which will be operated by the Waymo Driver.
"Our now four-year partnership with Waymo continues to break new ground. By incorporating the Waymo Driver, the world's leading self-driving technology, into our Pacifica minivans, we became the only partnership actually deploying fully autonomous technology in the real world, on public roads. With this next step, deepening our relationship with the very best technology partner in this space, we're turning to the needs of our commercial customers by jointly enabling self-driving for light commercial vehicles, starting with the Ram ProMaster," said Mike Manley, Chief Executive Officer, FCA. "Adding Waymo's commitment to partner with us to deploy its L4 fully autonomous technology across our entire product portfolio, our partnership is setting the pace for the safe and sustainable mobility solutions that will help define the automotive world in the years and decades to come."
 "FCA was our first OEM partner and we've come a long way together," said John Krafcik, Chief Executive Officer, Waymo. "The Chrysler Pacifica Hybrid minivans were the first vehicles in our Waymo One fleet and, guided by the Waymo Driver, have now safely and reliably driven more fully autonomous miles than any other vehicle on the planet. Today, we're expanding our partnership with FCA with the Waymo Driver as the exclusive L4 autonomy solution for this global automotive company. Together, we'll introduce the Waymo Driver throughout the FCA brand portfolio, opening up new frontiers for ride-hailing, commercial delivery and personal-use vehicles around the world."
 In 2016, FCA became Waymo's first OEM (original equipment manufacturer) partner, ensuingly, the two have stayed pretty close as they worked on fusing the Waymo Driver into FCA vehicles.  Their hard work has proven to pay off, since the creation of a highly-effective L4-equipped Chrysler Pacifica Hybrid minivan. This union also resulted in the first commercial autonomous ride-hailing service, as well as the offering of fully driverless service to riders, which made its way driving in several cities from various locations and difficult weather conditions.
Miami Lakes Chrysler
Do you know who else is making headway? Miami Lakes Chrysler of course! Our dealership always has a wide range of Chrysler vehicles, namely all-inclusive Pacifica! Those who are interested in any of our vehicles can simply view our online new car inventory and chat with a representative virtually for further assistance.
Photo Source/Copyright: FCA Media
Fiat Chrysler Automobiles (FCA), a.k.a The Godfather of Minivans, has consented to provide vehicles made particularly for Voyage Auto Inc, an autonomous automobile startup company, whose self-driving or "robotaxis" have been transporting senior citizens around a retirement section in San Jose.
The Voyage tech company that is currently established in Palo Alto, California, is a spinoff from the for-profit online educational organization, Udacity. The company has been making use of the altered Chrysler Pacifica minivans, more specifically that of the Pacifica Hybrid. These new converted variants have been precisely designed for autonomous driving and include new modifications such as redundant braking and steering that are necessary for driverless vehicles.
"Building a self-driving car requires a deep connection between software and hardware, and both pieces need to be considered in tandem," Voyage CEO Oliver Cameron wrote in a blog about the deal. "This partnership connects Voyage's self-driving technology with FCA's deep expertise in building vehicles to launch truly driverless transportation services."
This partnership is the most recent in a series that the Fiat company has made with autonomous startups like Alphabet Inc's vehicles from Waymo, which provides custom-made Chrysler Pacifica models. The automaker is also pairing up with Pala Alto-established Aurora Innovation Inc, which is developing autonomous vehicles.
Last month in April, Voyage was granted a permit to shuttle passengers around California in its vehicles, also pairing up with autonomous companies like Aurora Innovation, AutoX Technologies, Cruise Automation, Pony.ai, Zoox and Waymo, which have all been given permission to provide rides around particular areas.
It has been alleged that those who reside in San Jose's Villages senior community requested rides past its border limits at that particular time. Originally, Voyage started to charge for its shuttle services in the area, but that was before the COVID-19 pandemic came into fruition, and the company was forced to temporarily suspend its services. The company has also tried applying for a transportation charter permit, which is prescribed for limousines, buses and other third-party charters services. 
In total, Voyage has raised roughly $51 million in backing from investors like Franklin Templeton Investments, InMotion Ventures, MS&AD Ventures, Chevron Technology Ventures and Khosla Ventures.
Miami Lakes Chrysler
It's currently unknown as to when Udacity or other autonomous shuttle services will be able to provide their business in other and more heavily populated areas, but while you're waiting on the future, why not look at the present with the 2020 Chrysler Pacifica minivan!
This vehicle has a 3.6-liter V6 engine matched to a 9-speed automatic transmission, it has  287 horsepower and 262 lb-ft of torque. The base Touring model comes with standard features like power liftgate, power sliding side doors, 8-way power-adjustable driver's seat, tri-zone climate control and a 7-inch touch-screen infotainment system with Apple CarPlay and Android Auto connectivity.
The 2020 Pacifica also has plenty of optional features with the Advanced Safety Tech Group being the highlight, as it comes with active safety and driver-assistance features like collision warning with automatic emergency braking, lane-departure warning with lane-keeping assist, adaptive cruise control, parallel-parking assist, bird's-eye rearview camera and more for $995.
The future is already here! Take a spin in this one of kind 2020 Chrysler Pacifica. Simply visit our dealership website, Miami Lakes Chrysler, view our new online inventory and chat with an online representative for further assistance.
Photo Source/Copyright: Luke Beard Via Biz Journals