Posts Tagged 'South Florida Camaro'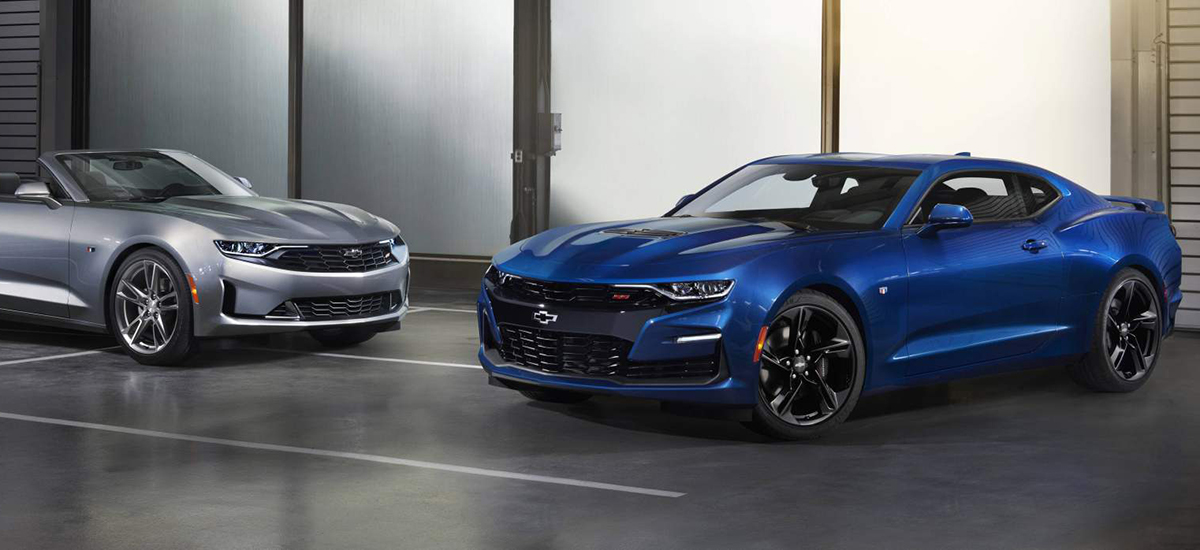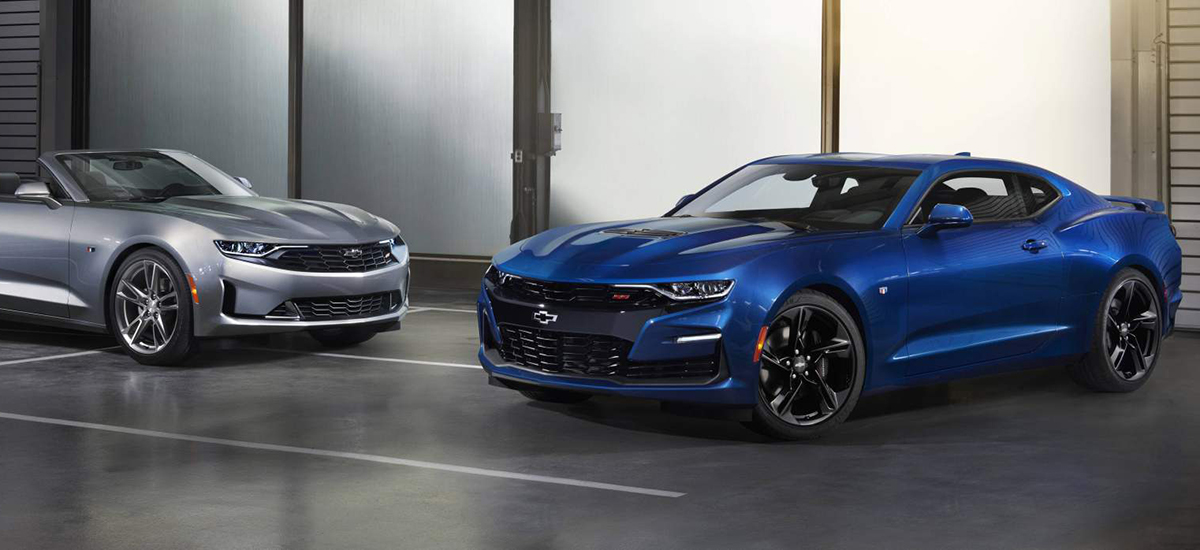 Photo credit: Chevrolet
Many muscle cars are well-known and respected, but few are the Chevrolet Camaro. The latest Camaro is considered one of the last great pony cars available. The Camaro was made famous with superior driving dynamics that have shaped the Camaro over the years. Unfortunately, all good things come to an end. For generations, the Camaro served as the premiere fast-car of the Chevrolet brand, but word has leaked that Chevy will be discontinuing the vehicle in 2023. The nearly 55 years of the Camaro will leave behind a lasting legacy. The Chevrolet Camaro faced a difficult time selling vehicles back in 2002 and was close to being shelved then. The Chevrolet Corvette has taken the top spot among the premiere, fast Chevy vehicle.
Step Into the 2019 Chevrolet Camaro 
The latest Chevy models have various trims, including the 277 horsepower turbocharged four-cylinder base model Camaro 1LS up to the remarkable 650-horsepower Camaro Z1 trim. The high-end Camaro gives drivers the strength of the 6.2-Liter supercharged V8 DI engine that supplies 650 lb-ft of torque to go with all that remarkable horsepower. The latest Chevrolet Camaro also has heated and ventilated seating, the high-end Bose premium audio system and a steering wheel made with suede microfiber material. Stepping into the 2019 Chevrolet Camaro, buyers will notice how well-made this vehicle is, inside and out.
Will the Camaro Nameplate Be Retired?
General Motors has confirmed they did not make a decision yet. Time will tell, but the Camaro has seen sales slide in more recent years. This is despite Chevrolet and General Motors placing a lot of effort to make the latest Camaro vehicles the best pony cars on the market today. The Ford Mustang is also seeing low numbers, so it is not just General Motors and Chevrolet that is experiencing lower sales for their flagship cars. However, the truth remains that Chevy has not listed the Camaro as a vehicle that will be updated or given a new generation past 2023, as currently listed. 
"While we will not engage in speculation, we will remind you of our recently announced updates coming to the Camaro lineup this fall. An all-new LT1 model will provide customers V8 power with the design and affordability of our LT trim. The award-winning SS model will feature a new front fascia from the Camaro Shock concept. All of our updates are customer-driven to improve the car and its driving experience." According to General Motors.
Take Home the Chevrolet Camaro Right Now 
With every customer, we hope to give them a rewarding experience when they come to buy, lease, trade-in or sell their vehicle. For those who want to service their vehicle or just see what we can do for them, we're ready to help at Miami Lakes Automall. Find all-new Chevrolet vehicles as well as a strong collection of late model pre-owned vehicles. 
Wondering if you should have an oil change or replace old tires? We can handle the small stuff or handle the harder items like replacing key parts that are vital to keeping a vehicle running. Allow our qualified service techs to take a look with a simple online appointment. Our friendly team invites you to visit us for a test drive or service appointment today as we will accommodate all our guests every day. We're excited to see you soon!
Friday, October 26th, 2018
Photo credit: Chevrolet
There's a new sheriff in town and it's the "Shock Yellow" colored 2019 Chevrolet Camaro. The latest Camaro is a stunning vehicle, not just by the new paint color, but for many reasons. As far as the refreshed Chevrolet Camaro goes, owners will be hard-pressed to find a better example of a modern sports car that offers the same combination of versatility and style as a Camaro. New accessories will be offered for the 2019 Chevrolet Camaro for others to enjoy, starting with the Recaro seats, Brembo six-piston front brake kit, new cold-air intake kits and a suspension upgrade from the intense 1LE Camaro models.
A Closer Look Into the New 2019 Chevrolet Camaro
An incredible piece of engineering with a redesigned front end and a fresh approach with the front boasts better outward visibility. Far from dated, Chevrolet is moving the Camaro series ahead with the stunning body color paint options, including a Satin Steel Gray, Shadow Gray Metallic, Riverside Blue Metallic and the aforementioned Shock Yellow. Chevrolet addressed feedback to remove the Chevrolet logo, the bowtie emblem, from the middle of the front bumper beam to the upper section of the grille. The grille was also previously marked with a black plastic rim that has been changed to match the same body color as the vehicle, which is up to the owner's choice. Additional changes were made like adding some style in the carbon-fiber fuel-filler door and black Camaro badges. A black rear wing and a lush elongated front look command attention like few other vehicles deliver.
How Strong Is the Latest Camaro?
Few vehicles are as exhilarating and exciting for drivers to enjoy on a daily basis; the 2019 Chevrolet Camaro is not one of those vehicles. Offering up to 650 horsepower in the powerful 6.2-Liter supercharged V8 engine is one way to drive up excitement. Owners of the new Camaro will be thrilled to take one for a spin and embrace the refinement and power. (How does a 0-60 speed of just 3.5 seconds sound?) The other powertrain options include the trusted Pentastar 3.6-Liter V6 that gets 335 horsepower or the 455 horsepower 6.2-Liter V8 engine – how much horsepower a driver wants is up to the owner's discretion. The base model, 1LS coupe begins at only $25,000 MSRP (plus destination fee) while the base model convertible is just $31,500 MSRP (plus destination fee) as both models carry the new turbocharged 2.0-Liter four-cylinder that offers 275 horsepower. We'd opt for the strongest engine, but that's just us.
All trims are stunning and offer fantastic speed and power. The 10-speed automatic is optional for all V8 engines, while the eight-speed automatic transmission is available for all trims. Chevy loyalists will rejoice as this Camaro really provides each owner with a winner.
More About the 2019 Chevrolet Camaro
The interior of the Camaro includes a standard 7.0-inch touchscreen with the available 8.0-inch touchscreen option. The latest Chevrolet infotainment system is the Infotainment 3 system that provides optional navigation, a standard backup camera that has been enhanced to include a wider view with the user able to zoom and adjust the brightness levels of the view. The 2019 Chevrolet Camaro has decent gas mileage for a vehicle as high-performance as the Camaro is. Owners will gain 22 city and 31 highway mpg starting with the base model Camaro 1LS. To find out more about this incredible vehicle, which will arrive in early 2019, we hope you reach out to Miami Lakes Automall today.
Drive Chevrolet Right Now
For those looking to buy, lease or sell their vehicle, we're ready to help at Miami Lakes Automall. Find all-new Chevrolet vehicles as well as a strong collection of late model pre-owned vehicles. Our team welcomes you to visit us for a test drive and we accommodate trade-ins also.
We have a dedicated service center for your current vehicle for all maintenance and repair work. Our friendly staff can help you out when you make a service appointment. We're here for all your repair needs and we'll suggest any maintenance required down the road. Providing your vehicle with top performance, safety and driving ability is our goal along with your happiness. Find all that and more at Miami Lakes Automall.