Posts Tagged 'chevy miami'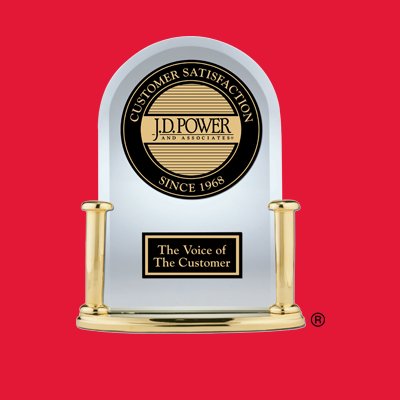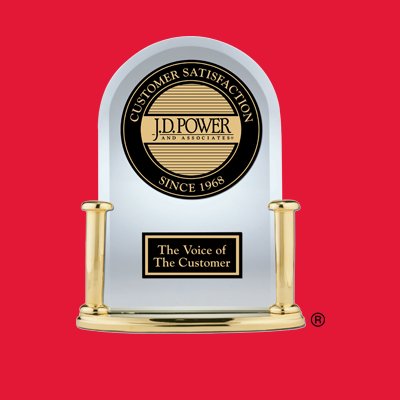 Just this month, Chevrolet was named J.D. Power's Most Awarded Brand of 2017, highlighting Chevy's dependability and quality from their collection of vehicles. These measures are determined by J.D. Power by customer response across the board. Thanks to the stack of awards Chevrolet has racked up lately, Chevrolet's reputation is increasingly positive.
2017 J.D. Power Dependability Study
The latest 2017 J.D. Power Vehicle Dependability Study (VDS) measured problems experienced after three years of ownership, so these dependability studies are based off all 2014 model year vehicles. And the results are clear; Chevrolet proudly was ahead of the rest of every car brand! This is the third year in a row that Chevy has proved themselves ahead of the pack as the most awarded brand. A trend that Chevrolet has been happy to continue as noted by Alan Batey, president of GM North America and brand chief of Global Chevrolet, "These awards highlight the automotive brands that are continually exceeding customer expectations and leading the way in terms of dependability, quality and overall customer satisfaction."
Among the vehicles that were awarded were the Chevrolet Sonic, Chevrolet Camaro, Chevrolet Tahoe and Chevrolet Silverado HD.
Initial Quality Study + More Accolades
Along with the J.D. Power VDS study, J.D. Power also has the Initial Quality Study (IQS), which measures problems experienced during the original 90 days of ownership. The vehicles that earned top marks in their category in the IQS were the Chevrolet Silverado, Chevrolet Silverado HD, and Chevrolet Sonic.
Lastly, J.D. Power has the Automotive Performance, Execution and Layout (APEAL) Study. The J.D. Power APEAL Study is based off measures of owners' emotional attachment and level of excitement across several attribute., J.D. Power gave the awarded to both the Chevrolet Tahoe and Chevrolet Bolt EV.
With Chevy and its dealerships earning high marks among mass-market brands, including the 2017 J. D. Power Customer Service Study that measure complete customer satisfaction with any repair work among owners and lessees of 1 to 3 year old vehicles. Results were generated by feedback from 28,000 to over 70,000 customers.
Experience the Miami Lakes Automall difference
If you're looking for a reason to find out what Chevy can offer you, your best choice is showing up to Miami Lakes Automall as we'll be happy to showcase our newest Chevy vehicles or enjoy and experience our line-up of pre-owned Chevy vehicles.
We'll help you drive home in a new Chevrolet vehicle and hope you return to have your car maintenance scheduled with us. We can help you out with even if you haven't purchased with us. Stop on by and come in at Miami Lakes Automall for a test-drive today and we'll show you why Chevy is the best brand to go with!
Friday, October 6th, 2017
Miami Lakes Chevrolet Teaming Up With Miami Lakes United Soccer Club
Miami Lakes Chevrolet to provide Miami Lakes United Soccer Club with new equipment, monetary contribution and instructional clinics
Hialeah, Oct. 2, 2017 – Miami Lakes Chevrolet is partnering with the Miami Lakes United Soccer Club in Hialeah.  Miami Lakes Chevrolet has joined forces with the national Chevrolet Youth Soccer program to provide new equipment, invitations to FREE instructional clinics, and an opportunity for community members to earn donations for their league via a Test Drive fundraiser.
"Playing the game of soccer helps kids develop skills like leadership, cooperation and sportsmanship while bringing families and communities together to show their support. Miami Lakes Chevrolet and Chevrolet Youth Soccer are proud to participate in a sport that brings so many smiles to kids and families in Hialeah."
said Alex Oharriz, TITLE for Miami Lakes Chevrolet. "Chevrolet believes that in play, there are possibilities and supports the spirit of teamwork that soccer instills in its players."
2017 marks Chevrolet's Youth Soccer program's eighth year, and since its introduction has helped aid local teams, benefiting young people in communities where Chevrolet's customers live, work and play. In 2016, more than 600 Chevrolet dealers participated across the country.
Miami Lakes Chevrolet will present the teams with kits that include useful items such as equipment bags, pop-up goals, soccer balls, and Chevrolet Youth Soccer t-shirts. The sponsorship also includes youth clinics featuring instructors from UK Elite.
In addition, Miami Lakes Chevrolet will present a check representing a one-time monetary contribution to Miami Lakes United Soccer Club.  Sponsored leagues across the country will have the chance to earn additional funds as community members take test drives at their partnering dealership to help support the league.
"Chevrolet vehicles are designed and built for families, safety and fun, so we encourage young people and their parents to make a Chevrolet the official vehicle of their household," said Oharriz.
For more information about Chevrolet Youth Soccer, please visit www.chevrolet.com/youthsports.
About Miami Lakes Automall
About Miami Lakes Automall: Miami Lakes Automall is a full service auto dealership selling brand new Chevrolet, Kia, Dodge, Chrysler, Jeep, Ram, Mitsubishi as well as used and certified pre-owned vehicles. Miami Lakes Automall services all makes and models for repair, maintenance, and carries OEM parts as well as Magnetti Marelli and AC Delco parts. Miami Lakes Automall is located at 16600 NW 57th Ave., Miami Lakes, FL 33014. To learn more about Miami Lakes Automall, visit miamilakesautomall.com.
About Chevrolet
Founded in 1911 in Detroit, Chevrolet is now one of the world's largest car brands, doing business in more than 100 countries and selling more than 4.0 million cars and trucks a year. Chevrolet provides customers with fuel-efficient vehicles that feature engaging performance, design that makes the heart beat, passive and active safety features and easy-to-use technology, all at a value. More information on Chevrolet models can be found at www.chevrolet.com.
Introduced to the 2017 model year, the Chevy Bolt was and still is the most affordable long-range electric vehicle (EV) and new Bolt models are going to be at Miami Lakes Chevy in August.
General Motors (GM) recently announced that Bolt models will be in dealerships across the nation ahead of schedule. When the Bolt was first released, it was only selling in the EV friendly states of Oregon and California. Then, GM released the cars to about a dozen other states. At the end of May, sales tallied up to 6,592 units. (more…)