Posts Tagged '2019 Colorado'
Monday, November 19th, 2018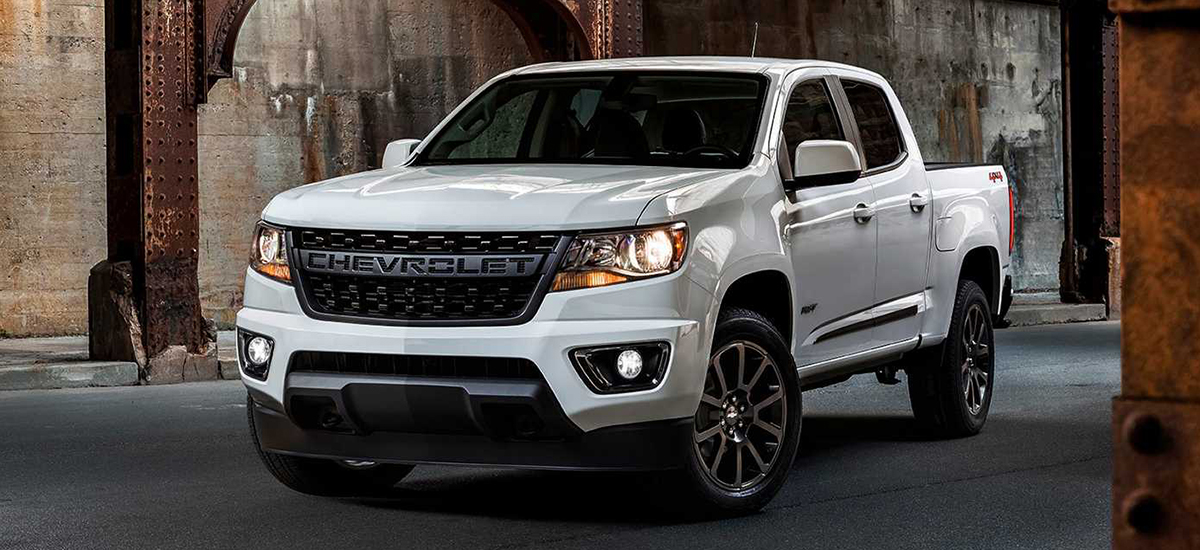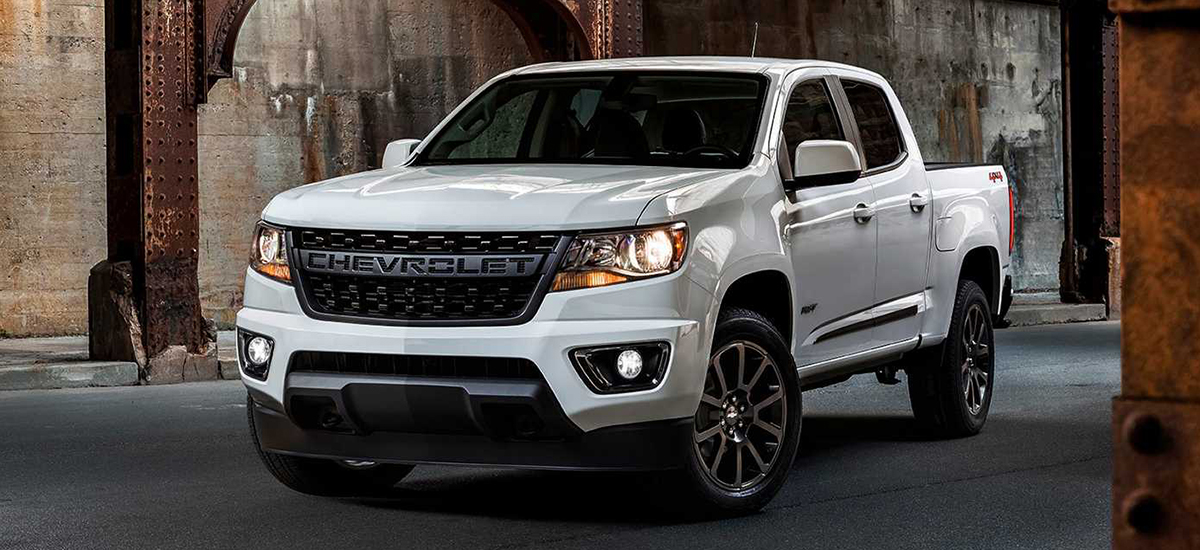 Photo credit: Chevrolet
Ever wanted to own a mid-size Chevrolet pickup truck? For Chevy fans expecting more mid-size pickup options, the wait is over with the 2019 Colorado lineup. Chevrolet has heard the requests and will now offer two brand new trims and focus their attention on their latest off-road beast, the Colorado ZR2 off-road Bison. General Motors will emphasize their pickup options as being incredible (they are) with incredible prices (affordable and attractive) for the new Bison ZR2 and both of the new special editions of the Chevrolet Colorado, the Z71 Trail Runner and the street-focused RST. All of these options are apart of the 2019 Chevrolet Silverado lineup that has made up a large portion of sales as Americans have a growing obsession with the mid-size pickup truck segment.

"The success of Colorado helped reignite the midsize truck segment, which increased 27 percent from 2015 to 2017. It changed what customers expected from a midsize truck, brought new customers to Chevrolet and has inspired competitors to follow Chevy's lead," said Sandor Piszar, Chevrolet's Director of Truck Marketing.
Pricing For the Latest Chevrolet Pickup Options

General Motors has listed the ZR2 Bison, with the V6 engine and extended cab, at just $47,050 MSRP (plus destination fee). Crew cab models start at $48,650 MSRP (plus destination fee).
The Colorado ZR2 Bison is set to hit dealer showrooms with a sticker price of $48,045 MSRP (destination fee) for the gasoline-powered Extended Cab truck. This represents a $5,750 increase from the standard ZR2 in the same body style, but offers much more in the way of exhilaration and drivability. To gain the four-door option, owners can expect a slight raise of $1,600 to that price for either the extended or crew cab version of the ZR2.

What About Those Two New Trims?

Available for consumers in a new Z71 Trail Runner package, this package adds the ZR2's skid plates and rock sliders with a fresh set of 17-inch wheels and 31-inch Goodyear Wrangler Duratrac tires. Drivers will embrace the bold look of the blacked-out CHEVROLET grille first shown on the Bison. Not quite the Bison in terms of its off-road prowess, but definitely aggressive and capable of handling adventure for owners.
Both the 2019 Chevrolet Silverado and 2019 Chevrolet Colorado will offer the available RST trim. This package will be grouped as a mid-grade trim that begins at $32,195 MSRP (plus destination fee). The RST comprises the color-keyed exterior gear and large 20-inch wheels. The $21,495 base model 2WD truck comes with a six-speed manual transmission and is a solid option.

Handle the Off-Road With A Pickup Unlike Any Other

Fans of the Bison know Chevrolet produced an off-road champion with their Colorado ZR2 Bison, an off-road powerhouse made in a detailed collaboration with aftermarket house American Expedition Vehicles (AEV). The 2019 Chevrolet ZR2 Bison is off-road ready with six skid plates, 31-inch Goodyear Duratracs, a snorkel, heavy-duty bumpers and even includes an optional diesel powertrain. And that's just the start!

Similar to the standard ZR2, the Bison rests on a track that is 3.5 inches wider than the entry Colorado. The ZR2 Bison carries locking electronic differentials, 3.42 rear axle ratio, and a two-inch suspension lift with Multimatic DSSV dampers capable of handling bumpy, less traveled roads with ease. Few vehicles on the market are capable of taking owners on an adventure right out of the gate like the Bison can. Between all these new options, 2018 has been a banner year for Chevrolet pickup line-up and will continue in 2019.
Ride the Newest Chevrolet Vehicles All At One Place

For a chance to drive the latest Chevrolet vehicles, don't hesitate to visit us at Miami Lakes Automall today. We take pride in offering the newest Chevrolet vehicles and a large pre-owned variety that will make all customers pleased.
For help with any buying, leasing or selling, consider us a one-stop shop (that also includes vehicle maintenance and repairs). Visit even if you didn't buy from us and allow our friendly service team to help out. Located at 16600 NW 57th Ave in Miami Lakes, Florida. Our Chrysler, Dodge, Jeep, and Ram sales and service departments are open seven days a week to better serve you. Visit Miami Lakes Automall today!

Friday, October 26th, 2018
Photo credit: Chevrolet
Chevrolet's 2019 Colorado ZR2 Bison is a new off-road truck that was made in part with American Expedition Vehicles (AEV). This is a vehicle that carries 5 new standard skid plates that offer undercarriage protection to keep the engine oil pan, fuel tank, transfer case, and both differentials. These skid plates are durable because they are made out of hot stamped boron steel. With this protection, owners of the new Colorado ZR2 Bison can feel comfortable going off road like no other pickup is capable of! New front and rear bumpers are made of steel with the front bumper carrying fog lights and the rear lights having attachment points for recovery, in case the vehicle falls into a situation where a driver needs help getting pulled out.
The latest Colorado ZR2 Bison has new larger fender flares, a unique grille that lists Chevrolet, is spread across the grille. The Bison carries style throughout with badges including the ZR2 Bison logo on the sides of the truck bed with the AEV logo on the headrests inside the truck and the logo is on the back of the tailgate. New 17-inch wheels with 31-inch Goodyear Wrangler DuraTrac tires. All the ZR2 Bison pickups are strong and make an impression on anyone looking at one.
Just How Strong Is the Powertrain?
Owners can go with one of two choices for their engines on the 2019 Chevrolet Colorado ZR2 Bison. The first option choice is the legendary 3.6-Liter Pentastar gas engine that gets owners 308 horsepower and 275 lb-ft of torque or a 2.8-Liter Diesel powertrain with 186 horsepower and an impressive 369 lb-ft of torque. This is a very strong vehicle that gets 5,000 pounds of towing capacity. If that doesn't make an owner happy, finding out the perks that come standard will.
Handle the Off-Road Trails With Ease
A remarkable 8.9" ground clearance, this will help make the ZR2 Bison pickup capable of handling any rocky terrain and gives owners confidence when taking roads less traveled. Stay comfortable while driving the Bison ZR2 with a strong suspension that provides a stable feeling on any road. Rock crawling is something that is possible with a 30-degree approach angle and locking differentials that provide a remarkably stable ride throughout. Strong tires like the ones that come standard on the Colorado ZR2 Bison are able to grab the terrain and let drivers feel confident taking their pickup nearly anywhere. Starring in 2019 when the Bison debuts, there's no reason why any one's off-road dreams can't begin!
For those that can't wait that long to get started driving the latest Chevrolet pickup trucks, we have you covered at Miami Lakes Automall.
Come Drive The Newest Chevrolet Pickups
We have all the latest Chevrolet pickups available, including the 2019 Chevy Silverado LT Trail Boss. We welcome you to go on a test-drive to experience all the latest technology and comfort offered in the new Silverado. Our professional sales team is ready to assist you with any selling, buying, leasing or trade-in offers.
Let Miami Lakes Automall be your guide if you're in need of any maintenance or repairs to your current vehicle. We'll happily help you out, even if you didn't buy with us. Our professional service team is ready to bring your vehicle back to life and keep it running smoothly. Stop by Miami Lakes Automall for your complete automotive needs