Posts Tagged '2019 Chevy Cruze'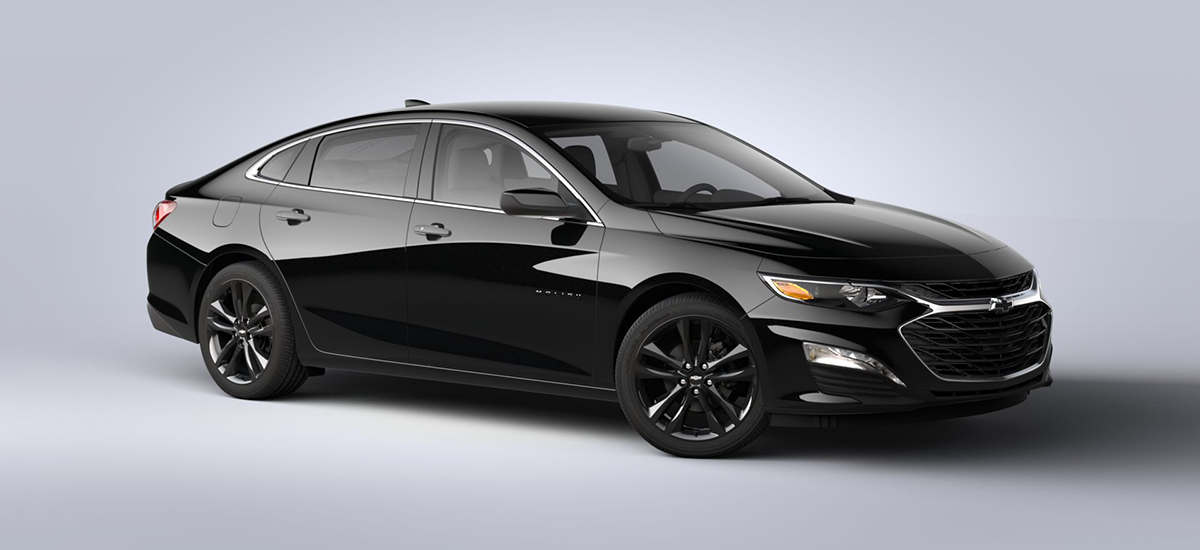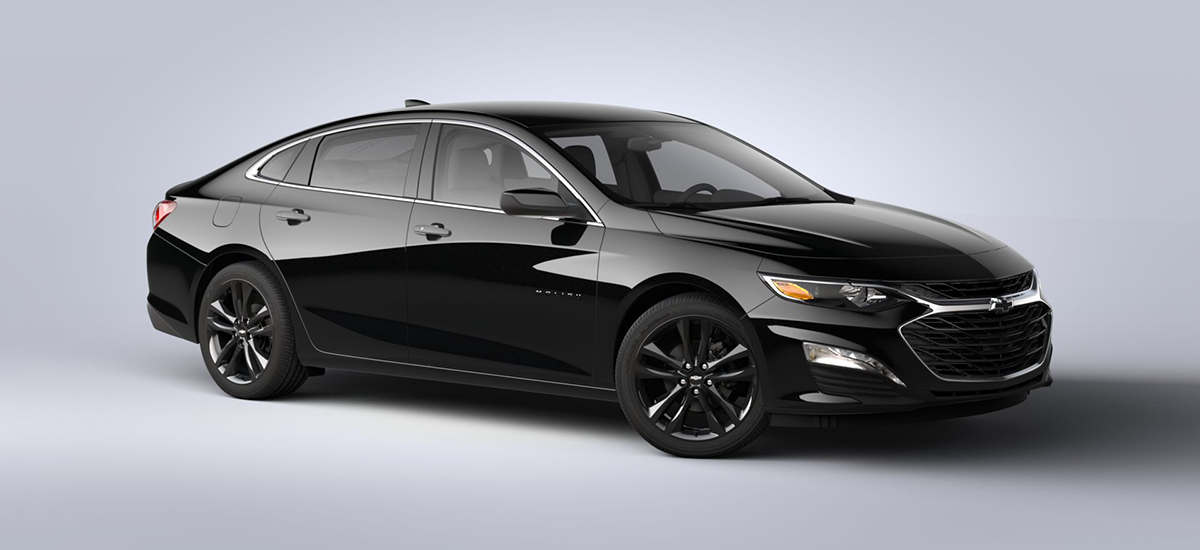 Photo credit: Chevy
Chevrolet is looking to make changes to its current line-up. The focus has turned from sedans to the production of more popular consumer choices. Over the years, Chevrolet has removed the Chevy Cruze and Impala with the 2019 model year being the last. The Chevrolet Sonic and Chevrolet Malibu are the only two remaining sedan options for customers. The results of this have had some effects that led to some success for the Malibu. 
The Sales Success of the Chevrolet Malibu
Among the future vehicle choices General Motors, parent company of Chevrolet, and Chevy are deciding on, the fate of the Chevy Malibu is in the air. The newest Malibu is currently in its ninth-generation and had a recent refresh just over a year ago for the 2019 model year. With the refresh, but sales have not come close to the numbers expected despite posting a 3 percent growth in the first-quarter of 2020, ahead of the 2019 first-quarter sales numbers. 
Comparing last year's sales, which produced 34,197 vehicles sold, to 35,283 vehicles sold this year. Those numbers reflect a higher sales number than so many other vehicles in the midsize segment. The 2020 Chevy Malibu surpassed Kia, Hyundai, Mazda, and Subaru rival cars. However, compared to 2016, when the Malibu sold 227,881 units. The most recent years have not drawn numbers like that despite less competition. 
The 2023 Malibu Will Be the Last One?
Chevrolet remains committed to building new EV and AV vehicles with a focus on spending attention on those technologies. A report has come out that said another refresh was expected to come in 2023 with a new generation coming out in 2025. Now, that has possibly been changed. A rumor has also named the Chevrolet Sonic as another vehicle set to be discontinued. The United States is the last remaining market where it's still sold, following its discontinuation around the world. Even the two vehicles that have been at the top of all sedan sales, Toyota Camry and Honda Accord have seen a dropoff in sales.  An eight-percent drop off in 2019 will be topped by an expected 15 percent drop in 2020. 
Currently, customers can drive the 2020 Chevy Malibu and find its attractive low-cost at only $22,140 MSRP (Plus destination fee). The 2020 Malibu boasts solid fuel efficiency at 29 city mpg and 36 highway mpg. Two engine types are available with a 1.5-Liter 4-Cylinder engine and a 2.0-LIter 4-Cylinder option. Curious to know more about the Malibu? We have the new 2020 Chevrolet Malibu ready for our customers to experience today.
Allow Us To Help You Drive A New Chevrolet 
Are you hoping to drive a new 2020 Chevrolet Malibu? Come drive a new one with our help at Miami Lakes Automall. We're more than excited to help our customers and we have the right staff to make it happen. Searching for a new option to buy or lease? Take a look at our new vehicle inventory or any of our quality pre-owned vehicles. We can help sell your current vehicle or bring it back to life like new with an online service appointment to our service center. Allow our professional techs to get started on all repairs or maintenance work.
We're here to help with any financial help, needs or suggestions to help make paying for a vehicle easier. Reach out to us and see what we can do for you today at Miami Lakes Automall.
Wednesday, November 7th, 2018
Photo credit: TenneySchool
The holidays are coming up and now is when many parents may want to start planning ahead for their teenager to get a car of their own. Whether that vehicle is new or pre-owned is a decision, but we hope to make that choice easier. Among many other choices, parents will have to make sure they provide a safe vehicle for their teenager that's also fun and modern. Let's go over some of our very own considerations a parent should make with any new driver as well as research conducted by the Insurance Institute for Highway Safety (IIHS).
Buying New or Pre-Owned?
Without a doubt, this is the hardest choice. Many parents will want to supply their kids with only the best, but giving the keys to a new car while the parents drive an older vehicle should hardly seem fair. Consider buying a new vehicle for yourself as a hard-working parent and handing over the older vehicle to your new driver. Helping them with any remaining payments and allowing them to work towards paying it off will allow them to learn what it means to have to earn things aka parenting 101. After all, this way everybody wins!
The likelihood of a teen driver getting into an accident is almost impossible to avoid, and if the current vehicle a parent is driving is suitable for them, surely it should be safe enough and less expensive to repair if the vehicle is damaged. At Miami Lakes Automall, we can help supply the parents with a new vehicle to replace the hand-me-down and matches their preferences and accommodates their respective needs. Of course, there's the other argument – what if my teenager's pre-owned vehicle breaks down? It's more likely they will get into a fender-bender than their vehicle will just suddenly break down.
Pros of Buying A New Vehicle For A Teenager
Texting and driving will almost certainly happen once a teen driver is on the road alone, so a modern vehicle might make sense. Today's features include hands-free phone use with Apple CarPlay and Android Auto, whereas a used vehicle might not carry the modern technology that could help lower a parent's heart rate. Being able to know that their teen will be able to use the latest tech and not be a distracted driver, as well as make them safer with the latest safety technology, is good for a parent's health. Lane-Change Assist and Lane-Keep Assist technology have become standard in many vehicles over the past several years, which is perfect for new drivers who might not be comfortable driving on highways or on unfamiliar roads. There's no argument against parents wanting the best for their deserving child, except for when it comes to the IIHS and practical research that argues for getting an older and larger vehicle.
Why You Should Buy A Pre-Owned Vehicle For Your New Driver
Smaller new vehicles might cost less but do not provide the best results for new drivers. Among the car list made by the IIHS for teen drivers, midsize cars or larger vehicles that cost $10,000 or less are on the list. The IIHS evaluates passenger vehicles of all sizes for their TOP SAFETY PICK awards, and the larger the vehicle, the greater the protection it can offer.
"Teen drivers are at greater risk, due to immaturity and inexperience behind the wheel.If you're riding in one of the smallest vehicles on the road, you'll be at a disadvantage in a crash with almost any other vehicle around you. " says Jessica Cicchino, IIHS Vice President for Research.
We recommend coming in for a test-drive of our latest Chevrolet vehicles like a 2019 Chevrolet Cruze, fuel efficient and spacious. A new Chevrolet Malibu is another option for the perfect starter vehicle for a teenage driver, which we'll be happy to show off.
Start Your Search For Your Teenager at Miami Lakes Automall
Our professional staff will help with any buying, selling or leasing options to help you drive away with the vehicle you've always wanted. Our sales staff help go over any of the questions you have before you make your choice. For your teenage driver, we have a whole lineup of new vehicles and high-quality pre-owned vehicles that are second to none at Miami Lakes Automall.
For those looking for a tune-up, repair or any work done on their current vehicle. Our knowledgeable service team is here to help seven days a week, including Sundays from 9 am to 3 pm. With a simple service appointment, we can get started on ensuring your vehicle is serviced in a timely fashion. Come to Miami Lakes Automall, located at 16600 NW 57th Ave in Miami Lakes, Florida today!
Friday, September 14th, 2018
Photo credit: Chevy
Looking for a sedan? Chevy has six options for every kind of budget and expectation. While the rest of the market is moving away from the sedan experience and focussing on the crossover, SUV and pickup market, Chevy is doing the exact opposite. A large reason for their continued success with these vehicles begins with their cost-effective approach of offering new amenities in a vehicle that offers better gas mileage than most non-hybrid vehicles.
Brief Overview of the Six Sedans Offered By Chevy
All six models are available now,with the latest 2019 models arriving just in time for customers to get their hands on them. Staring with the new 2019 Chevrolet Sonic that has a new base engine, the MSRP begins at only $15,420 (plus destination fee), the new 2019 Chevy Cruze provides remarkable fuel economy benefits and starts at just $17,995 MSRP (plus destination fee), the new 2019 Chevy Malibu has a different look with interior upgrades and new color options, and this mid-size option begins at $21,680 MSRP (plus destination fee). The 2019 Chevy Impala is a wonderful full-size sedan that offers up to 305 horsepower and an impressive 30 highway mpg; it starts off at $27,895 MSRP (plus destination fee).
Closer Look at the Chevrolet Malibu and Malibu Hybrid
The top two tiers for the Chevrolet sedan vehicles are the new 2019 Chevy Malibu and new 2019 Chevy Malibu Hybrid. The 2019 Chevy Malibu comes with a new look and has been awarded by J.D. Power as the "Most Dependable Midsize Car" based on a survey of 2015 models. Drivers will love the Malibu Premier trim that offers a 250-horsepower 2.0-Liter turbocharged ECOTEC engine that is paired to a 9-speed automatic transmission. The 2019 Chevy Malibu comes standard across all trims with engines that are paired to a continuously variable transmission to help raise fuel efficiency.
The 2019 Chevy Malibu Hybrid also holds incredible gas mileage with the help of the 1.8-Liter hybrid engine that delivers an EPA estimated 49 city mpg. Being a 2017 IIHS Top Safety pick when equipped with the available driver confidence package, many drivers can feel safe and admire this Chevy sedan for many years to come.
"While the U.S. car market continues to shrink as buyers increasingly opt for SUVs and crossovers, it still represents more than 4 million customers and a chance to introduce consumers to GM with entry-level products. As other people are making noise about leaving the car business or thrifting back their portfolio, there's still business to be had there. It's just going about the business in a smart fashion. " says Steve Majoros, Chevrolet's marketing director for cars and crossovers.
Shifting Sedan Market
Ford is removing their once popular sedan vehicles, except for the Mustang and Focus models, and by 2020 will make 90% of their North American sales without the help of sedans (excluding the Mustang and Focus Active). GM believes in Chevy to keep their sales growing with the sedan market. Chevy has added a sporty Malibu RS trim as part of the midsize car's 2019 refresh.The 2019 Chevy Malibu RS will begin at $24,995 MSRP (plus destination fee) and lands between the Malibu's LS and LT trims. The RS is made complete with the front end that holds black accents and a black bow-tie logo, new 18-inch wheels, a rear spoiler with dual exhausts.
The Malibu RS is predicted to make up 1/5th of the U.S. sales of the Malibu, Majoros said, and will compete against Sport trims of competitors like the Honda Accord and Toyota Camry. While there are some companies leaving the sedan market, Chevrolet has customers covered with a wide range of different sedan choices. Though cars sales went down from 46 percent in 2014 to 32 percent of U.S. sales in 2018 according to Chevrolet.
"There's still volume to be had there," he said. "We've done a nice job about taking a responsible approach to the product. If other competitors are leaving, we're very happy to pick up that business, and we'll certainly do that," -Majoros remarked.
Can't Wait to Drive the Latest Chevy Sedans?
The place to find your new Chevy vehicles will always be Miami Lakes Automall. We're proud to offer you remarkable prices and a wide selection of new and nearly 100 quality pre-owned Chevrolet vehicles. From buying, leasing, trade-ins or selling; we are the dealership that can handle your requests.
If you're looking for servicing or repairs, we have a full-service team that will help you keep your vehicle running smoothly, whether you bought from us or not.  Our professional team and friendly staff looks forward to helping you today!