Posts Tagged '2018 Chevy'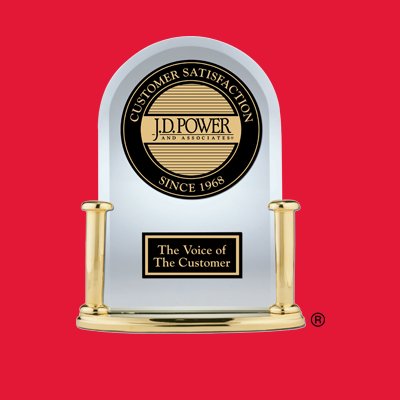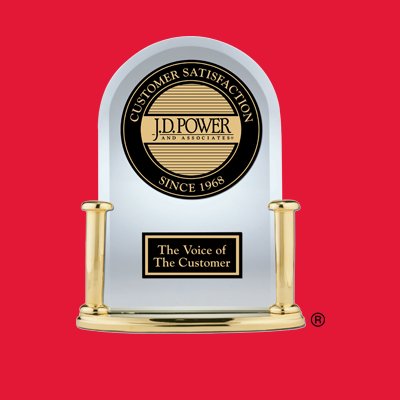 Just this month, Chevrolet was named J.D. Power's Most Awarded Brand of 2017, highlighting Chevy's dependability and quality from their collection of vehicles. These measures are determined by J.D. Power by customer response across the board. Thanks to the stack of awards Chevrolet has racked up lately, Chevrolet's reputation is increasingly positive.
2017 J.D. Power Dependability Study
The latest 2017 J.D. Power Vehicle Dependability Study (VDS) measured problems experienced after three years of ownership, so these dependability studies are based off all 2014 model year vehicles. And the results are clear; Chevrolet proudly was ahead of the rest of every car brand! This is the third year in a row that Chevy has proved themselves ahead of the pack as the most awarded brand. A trend that Chevrolet has been happy to continue as noted by Alan Batey, president of GM North America and brand chief of Global Chevrolet, "These awards highlight the automotive brands that are continually exceeding customer expectations and leading the way in terms of dependability, quality and overall customer satisfaction."
Among the vehicles that were awarded were the Chevrolet Sonic, Chevrolet Camaro, Chevrolet Tahoe and Chevrolet Silverado HD.
Initial Quality Study + More Accolades
Along with the J.D. Power VDS study, J.D. Power also has the Initial Quality Study (IQS), which measures problems experienced during the original 90 days of ownership. The vehicles that earned top marks in their category in the IQS were the Chevrolet Silverado, Chevrolet Silverado HD, and Chevrolet Sonic.
Lastly, J.D. Power has the Automotive Performance, Execution and Layout (APEAL) Study. The J.D. Power APEAL Study is based off measures of owners' emotional attachment and level of excitement across several attribute., J.D. Power gave the awarded to both the Chevrolet Tahoe and Chevrolet Bolt EV.
With Chevy and its dealerships earning high marks among mass-market brands, including the 2017 J. D. Power Customer Service Study that measure complete customer satisfaction with any repair work among owners and lessees of 1 to 3 year old vehicles. Results were generated by feedback from 28,000 to over 70,000 customers.
Experience the Miami Lakes Automall difference
If you're looking for a reason to find out what Chevy can offer you, your best choice is showing up to Miami Lakes Automall as we'll be happy to showcase our newest Chevy vehicles or enjoy and experience our line-up of pre-owned Chevy vehicles.
We'll help you drive home in a new Chevrolet vehicle and hope you return to have your car maintenance scheduled with us. We can help you out with even if you haven't purchased with us. Stop on by and come in at Miami Lakes Automall for a test-drive today and we'll show you why Chevy is the best brand to go with!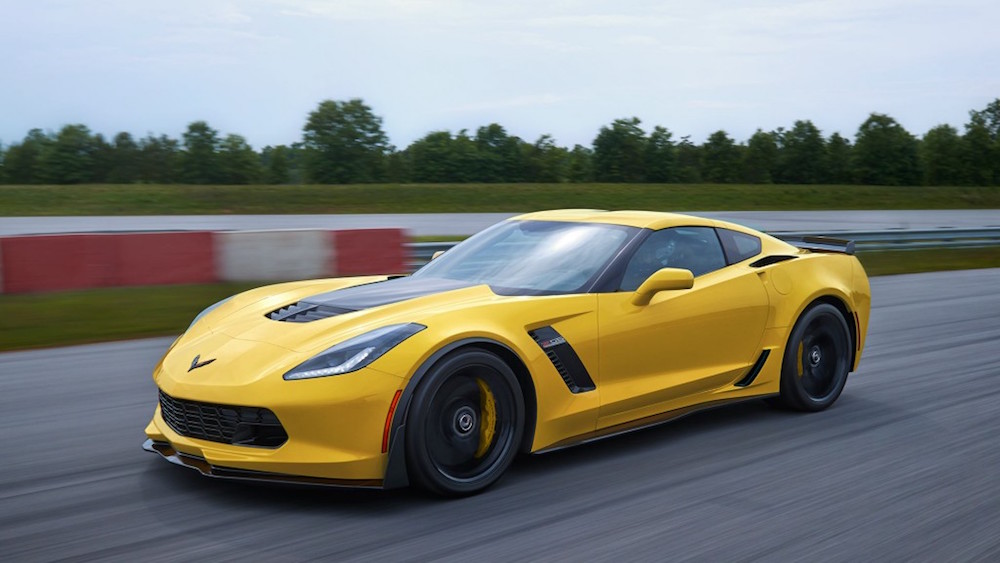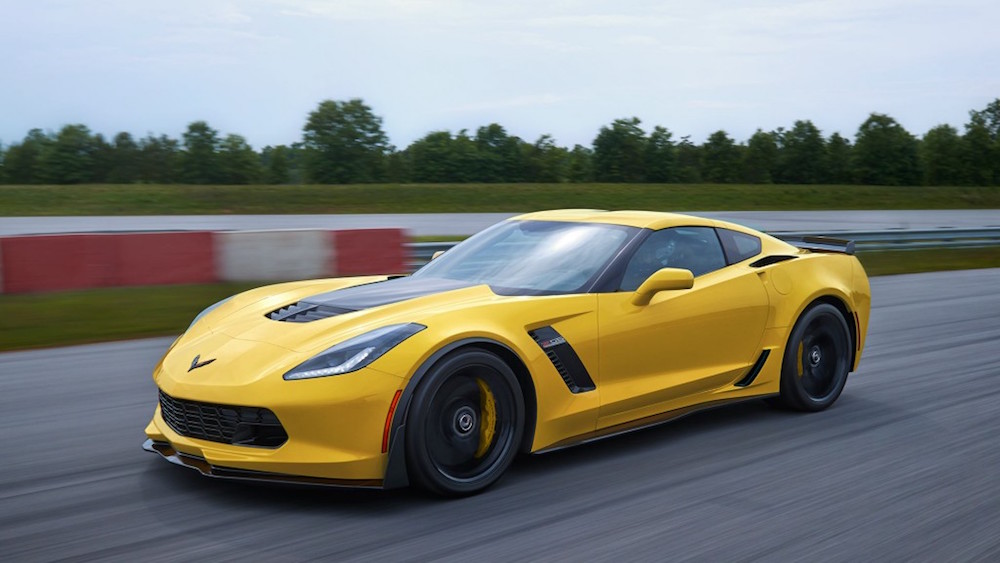 Among the many fast vehicles on the market, few have gathered the acclaim for speed as much as the Chevy Camaro and Corvette. With lighting quick response times and overall fast performances that have fueled these cars for decades, here's a look at the track times of the 2018 Chevrolet Camaro and 2018 Chevrolet Corvette.
2018 Chevrolet Corvette Z06 (and beyond)
In the 2018 Corvette Z06, customers will find a supercar that provides the legendary supercharged 6.2-liter V8 engine that produces 650 horsepower and 650-lb-ft of torque. Starting at $79,495 (plus destination fees), this vehicle offers drivers world class speed. Consider that the 2018 Chevy Corvette Z06 can go from 0-60 in as little as 2.95 seconds. Less than 3 seconds to move faster than any cheetah can run! The world's fastest land mammal can't compete against this loaded vehicle with impressive dry-sump oil system, Direct Injection and Continuously Variable Valve Timing, this vehicle moves faster than you might expect.
From the base model of the 2018 Chevy Corvette Z06, owners will get a vehicle that features a front splitter, spats around the front wheel openings and a unique carbon-fiber hood with larger vent and a rear spoiler for more downforce. Convertible models with fully electronic tops can be lowered remotely at speeds of up to 30 mph.
As a reference, the 2018 Chevrolet Camaro ZL1 1LE (Manual) was able to race through a quarter-mile in only 3.7 seconds! The upcoming 2019 Chevy Corvette ZR1 is the fastest Corvette ever with a top speed of 210 mph, thank to it's 6.2-liter LT5 V8 engine that gets 755 horsepower and 715-lb-ft of torque. The 2018 Chevrolet Corvette Z06 starts at $79,495 MSRP (Plus destination fees).
2018 Chevrolet Camaro (1LS, 1LT, 1SS, ZL1 trims)
Not to be forgotten is the 2018 Chevrolet Camaro. From the base model that attracts owners with a generous price to the 2018 Chevrolet Camaro SS. The 2018 Chevrolet Camaro is available for as low as $25,905 (plus destination fees) for the base model, 1LS. The 1LT is the next trim higher with a better transmission and remote start.
The 2018 Chevrolet Camaro 1SS upgrades the engine that gets owners up to 455 horsepower and 455-lb-ft of torque from the ever powerful LT1 V8 engine, the most powerful Camaro SS ever. Since 1966, the Chevy Camaro has produced over a half century's worth of muscle vehicles that have culminated in this sixth-generation masterpiece.
If that isn't enough speed for you, then you might the 2018 Chevrolet Camaro ZL1 that provides a 6.2-liter supercharged V8 DI engine giving drivers 650 horsepower and 650 lb-ft of torque. For customers that want to possess the speed capabilities of a fast car, profound performance and a stellar engine look no further than the 2018 Chevrolet Corvette Z06, also known as the Epitome of Corvette.
Complete with Chevrolet's MyLink that is connected with these Chevy vehicles to put every popular app all in one place, an available 8-inch color touch-screen that lets drivers flip between music, phone contacts and provide directions.
2018 Chevrolet Corvette Stingray
The entry level 2018 Chevrolet Corvette Stingray comes with 6.2-liter VT1 V8 with 460 horsepower with the Z51 Package and goes 0-60 in 3.7 seconds. With 29 highway MPG, a new 2018 Chevrolet Corvette Stringray provides drivers with not only an exhilarating drive, high performance and comfort, this vehicle gets great mileage! Beginning at $56,594 MSRP (Plus destination fees) with this a great vehicle through and through.
2018 Chevrolet Corvette Grand Sport
The 2018 Chevrolet Corvette Grand Sport is a step up from the Stingray model. The 2018 Chevrolet Corvette Grand Sport is a very comfortable, fast option that starts at $66,590 MSRP (Plus destination fees) and includes standard features like Adaptive dampers, Two-zone automatic climate control and dual-mode exhaust. You can opt for the standard seven-speed manual option or eight-speed automatic transmission. For $7,995 owners can add the Z07 Performance package that adds to the Grand Sport with carbon-ceramic brakes, a stiffer suspension and Michelin Pilot Sport Cup 2 track tires.
Where To Race Your Chevrolet
For those in South Florida who truly want to experience the sheer power and quickness of such a supercar, we recommend getting in touch with Homestead-Miami Speedway, Palm Beach International Raceway or Daytona International Speedway for a track rental to truly experience on their world class race tracks exactly what it feels like to drive without restrictions.
And for those that want to know their results of their experience, look no further than inside your 2018 Chevy Corvette Z06's performance data recorder (Including the 2018 Camaro 1LE and ZL1 models. Owners can log videoes of their driving sessions, along with real-time performance data that is accessible and capable of being placed onto an SD memory card. Owners will be able to analyze their very own technique. Valet Mode is also an option for those that want to monitor when their vehicle is used without the owner inside.
No supercar deserves to be treated like a common everyday vehicle. Luckily there's plenty of options to let your vehicle be driven to the fullest. From full fledged monitoring of the vehicle to an engrossing driving experience, there's not much that owners can dream of that would be better than the real thing of owning a new 2018 Chevy Corvette Z06.
And no better place to find either of these vehicles than with the experts at Miami Lakes Automall. Come in for a test-drive to see how a new 2018 Chevrolet Camaro or 2018 Chevrolet Corvette feels in your control. We're open seven days a week for your convenience and we can't wait to help you buy, sell, lease or visit us today!