Archive for the 'Chevy Malibu Miami' Category
In the past few decades, wakes and funerals have been held for the dearly departed Chevrolet Impala not once but twice, only for the model to resurrect itself once again. However, it seems as though this Chevy sedan is finally ready to be put to rest and permanently.
Arriving right on time, the last model for the Impala came down the assembly line at General Motors in the Detroit, Hamtramck assembly plant on the 27th of last month. On Instagram, WXYZ, local ABC News subsidiary posted a photo of the final model, showing a model with a "Cajun red" color. Judging from the chrome accents on the exterior it looks very capable and well equipped.
Photo Source/Copyright: CNET
A representative from Chevy recently spoke to Roadshow, a news section of an American media website called CNET, and said in a statement that "as the market has shifted from sedans we've had to respond to customer demand." This car, in particular, will not continue to linger with General Motors (GM), but rather has been sold to a private owner.
Previously, GM said that the production of the Impala and Cadillac CT6 would come to end this past January, however, the Impala received an extended but short stay past its expiration date. As far as we know, the CT6, the only model to tag onto GM's previously-acclaimed Omega platform, will not receive a new heir.
The same is true for the Impala. Therefore, this will leave the Chevy Malibu as the only family sedan left in the brand's lineup. Furthermore, recent information has suggested that the car still has some lasting power with minimal changes coming. Alternatively, we still may see a permanent departure with the Malibu during this decade.
GM has largely moved its materials away from passenger cars to crossovers and SUVs that receive more of a profit and are high in popularity. In the meantime, the automaker continues to invest millions of dollars into its electric vehicles and self-driving car programs. Although its Cruise Automation affiliate takes care of the autonomous technology, GM continues to strive for an all-electric future.
This concept will begin to take place with the electric version of the GMC Hummer, the automaker plans to build this invigorated model at its Detriot plant. The Cadillac Escalade EV could also join the Hummer in due time at the same plant. GM is hoping to make the production facility its home ground for autonomous production in North America and enticed the United Auto Workers about the future of EV's at union labor negotiations the year before. However, this seems quite ironic seeing how GM originally made plans for closing the facility.
Miami Lakes Chevrolet
At the current moment, Miami Lakes Auto Mall is still selling 2020 Chevy Impala models for roughly $30,000, so if I were you, I wouldn't wait too long! Those who are interested in either this model or any other Chevrolet vehicles can visit our website and take a look through our inventory. Once you find something that suits your fancy, chat with an online representative for more assistance.
Photo Source/Copyright: Autoblog
Wednesday, May 22nd, 2019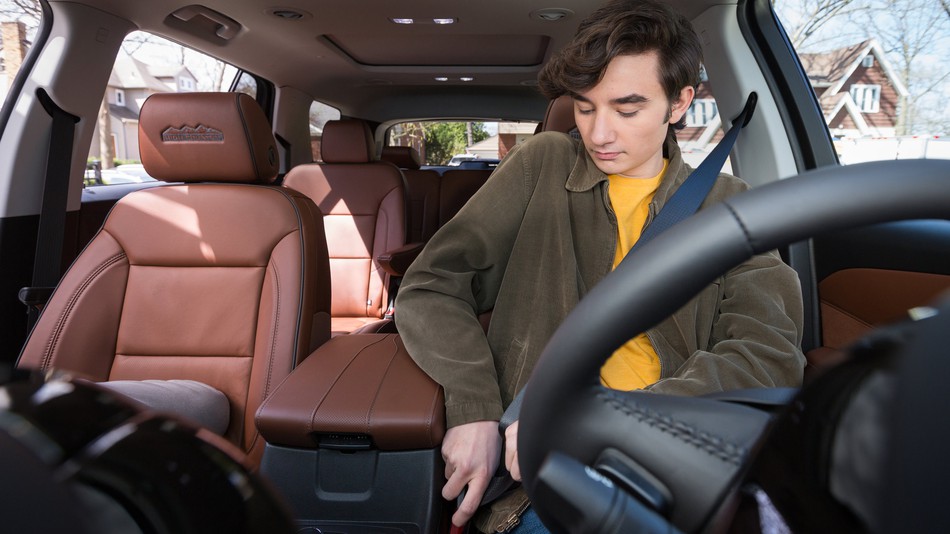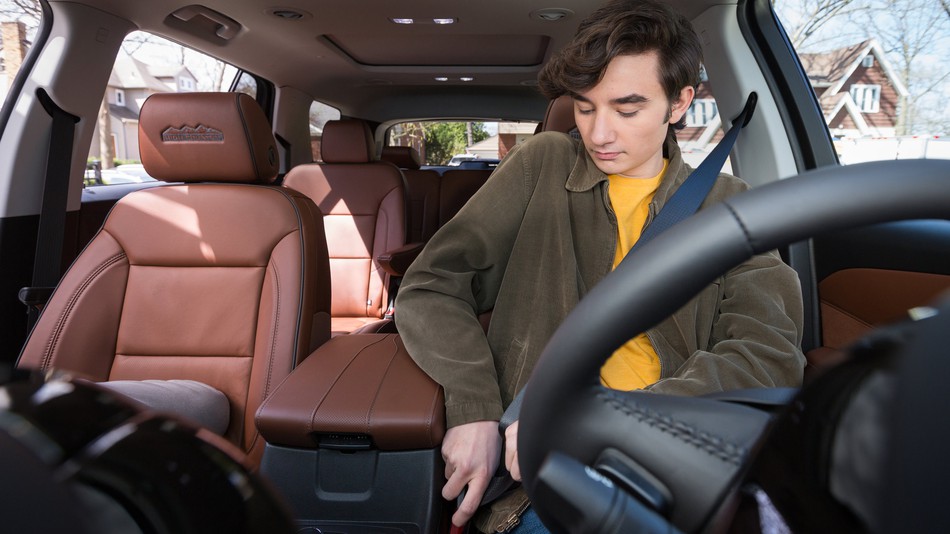 Photo credit: Chevrolet
Chevrolet is taking a strong stance on a group notorious for poor driving habits, bad judgment and a lack of experience: teenage drivers. Among the biggest reasons teen drivers are a threat on the road to themselves and others isn't speeding as much as it is driving without a seatbelt. Chevrolet has stepped in with a new way to curb this problem. In fact, they have found the perfect solution that won't just curve this problem, but enhance safety features in a way never before done by the brand. Other automotive companies should take notice, as Chevrolet introduces a feature that will not allow drivers to move unless their seatbelt is clicked-in.
More on Chevrolet's Latest Safety Measure
Chevrolet's latest program that has launched is known as "Buckle To Drive", which is accurately named. This is going to be a standard feature for the 2020 Chevrolet Traverse, Colorado and Malibu vehicles. The way it works is basically, teen drivers will have to adhere to the rule set up by the owner of the vehicle. Parents can easily set up the key fob to a "teen driver" setting that will ensure the only way the vehicle can move from park is by having the seatbelt clicked in. Even better, all the fun options that come with driving, like the sound system and radio will not work unless the seatbelt is fastened in.
Improving On a Good Idea
Chevrolet has had multiple programs and features in previous years that have aimed at making drivers safer on the road. In 2016, Chevy launched a new program called Teen Driver with the 2016 Chevrolet Malibu that would monitor a driver's behavior and rewarded the driver with incentives. The program included a feature that would silence the radio as well as automatically set off all safety measures including Traction Control, Forward Collision Braking, Stability Control, and Front Pedestrian Braking. This great system was set up using a configurable PIN code and parents could even set how high the volume would be allowed to go with a limit. The best feature? Alerts could be set off if the teen driver hit a certain speed limit. The speed range could be set as low as 40 mph. The over-speed warning system would set off a ping that would go to the owner and registers the infraction. That program was found to help drivers put on their seatbelt at a 17 percent more effective rate than without it, according to the Insurance Institute for Highway Safety (IIHS).
Chevrolet Is Committed to Improving Standard Safety Features
We commend Chevrolet for raising the stakes even further with this new program that will effectively ensure drivers, no matter what age, can be forced into using their seatbelt. Raising the level of safety will go a long way to ensuring better safety on the road, something we can all appreciate. The newest Chevy vehicles coming out in the next decade will continue to impress and provide amazing results.
"We have been researching this system for quite some time. So, we found this feature that works, and a group of people who could really benefit from it," said Tricia Morrow, a safety strategy engineer at Chevrolet's parent company General Motors.
See For Yourself the Latest Chevrolet Line-up
Found out more ways Chevrolet is leading the way with innovative features when you come for a test-drive at Miami Lakes Automall. We make it easy for customers to find what they want and our friendly and professional team is happy to show off our entire lineup. From our new vehicle inventory to our pre-owned vehicles, there's a large selection.
If you're looking for pricing options to allow you to buy what you want, our financing department can help out with any buying or leasing needs.  Our professional service team is here to help. Stop by today for any of your automotive needs, even if you haven't bought with us before. We look forward to supporting you today. See you soon!
Thursday, October 29th, 2015
Earlier this year, Chevrolet unveiled its newest version of the Chevy Malibu at the New York Auto Show. The completely redesigned sedan has a more modern, sporty, and upscale look than previous model years  – and is arguably the best looking version of the sedan to date. The mid-size sedan first went on sale in 1964, but took a hiatus from 1983 to 1997. With popularity for the car rising ever since the Malibu was resurrected, General Motors has been working hard to keep the momentum alive, and the car relevant.
Most recently, Chevrolet unveiled a new Red Line concept of the Malibu at the 2015 SEMA show. Whether you are a current driver of a Chevy Malibu in Miami, or are interested in the sedan for a future purchase – the newest concept is arguably the most interesting version of the Malibu ever made.