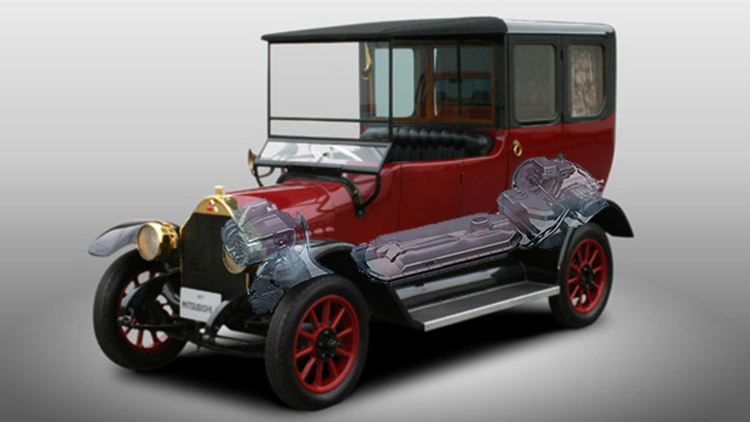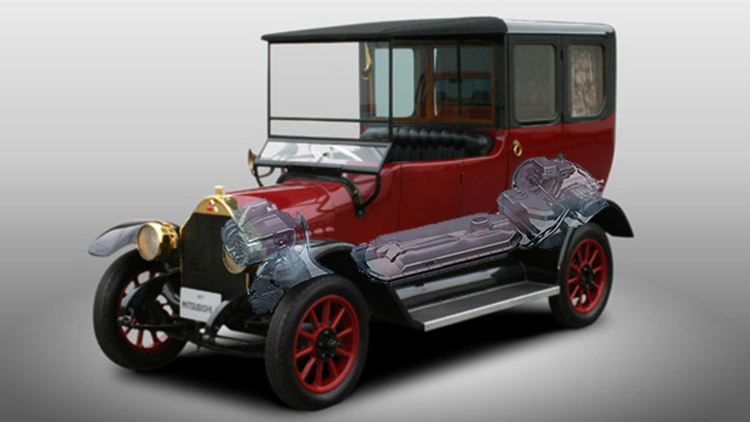 "This is how we do it, this is how we do it!" Man, that song is old, but not as old as the 1917 Mitsubishi Model A. After 100 years of production and becoming a globally-known automotive company, Mitsubishi Motors is going to do something different to celebrate. They're gonna bring back the Mitsubishi Model A, the first automobile they ever produced, and smack it onto the Outlander PHEV platform with all-new tech, but the same old look.
Yeah, you heard right. The Outlander PHEV, having never seen the shores of the states, will be sharing its powertrain with the new Mitsubishi Model A PHEV. We're finally going to get to test out a Mitsubishi PHEV automobile for ourselves. Not only that, but it will be in a completely different vehicle. The Mitsubishi Model A may look a little dated, but that's why Mitsubishi Motors North America has struck a deal with West Coast Customs to redefine the 100 year old automobile.
Remember that old MTV show, Pimp My Ride? West Coast Customs were the guys behind all those crazy designs, and they're gonna help give the Mitsubishi Model A a new lease on life. This old bird will still keep its distinctive features of the 1917 model, but it will also be revamped with a new powertrain and automobile technology to bring it into the modern age. 50 years of electromobility and decades of four-wheel drive technology, along with all the other tech Mitsubishi Motors designed over the last 100 years, will bring about a great vehicle to celebrate their centennial anniversary.
We may not have to wait very long for a Mitsubishi PHEV this time around. Said to be completed by the summer, West Coast Customs will be building the Model A PHEV in their facility in Burbank, CA. Built on the Outlander PHEV powertrain, it should be powered by a highly efficient 2.0-liter gas engine and two high-performance electric motors. For better handling, Mitsubishi's Super All-Wheel Control (S-AWC) system has also been integrated into the powertrain, so expect the Model A PHEV to be an outstanding vehicle to own, let alone drive.
Can West Coast Customs revive a 100-year-old automobile? They did some crazy stuff with the hunks of junk they got on the show. Let's see what they do with the 1917 Mitsubishi Model A.
Photo Source/Copyright: media.mitsubishicars.com; edited
Tags: 1917 mitsubishi model A, miami car dealership, miami lakes auto, miami lakes auto mall, miami lakes automall, miami lakes mitsubishi, Miami Mitsubishi dealer, Mitsubishi, Mitsubishi Miami Dealer, mitsubishi model-a, mitsubishi motors, Mitsubishi Outlander PHEV, phev, west coast customs